Hurricane Maria Anniversary: Most Powerful Photos of Puerto Rico Devastation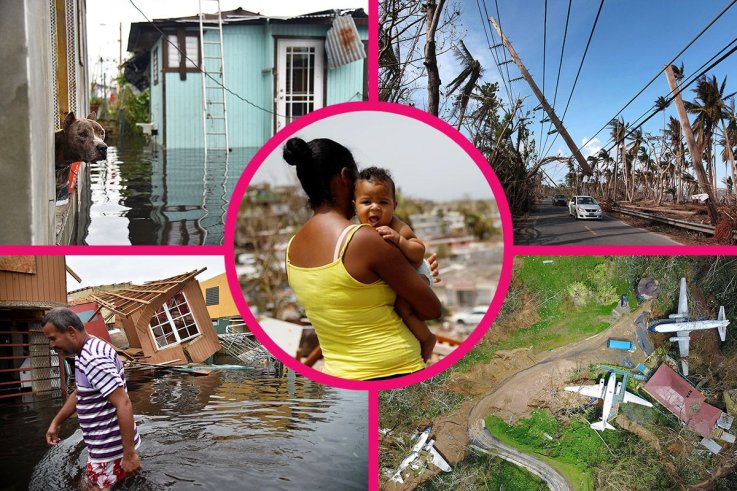 On September 20, 2017, Hurricane Maria slammed into Puerto Rico, destroying roads and bridges and leaving much of the Caribbean island without electricity for months.
The most powerful storm to hit Puerto Rico in almost a century made landfall with winds close to 150 miles per hour and plowed a trail of destruction across the Caribbean island, causing property damage estimated at $90 billion.
Maria was the third major hurricane to hit the United States with lethal force in less than a month last year, following Harvey in Texas and Irma in the Caribbean and Florida.
The death toll from the storm was raised last month from 64—a number widely discounted as far too low—to nearly 3,000.
This figure was disputed by U.S. President Donald Trump, who bristled at criticism of his administration's handling of the Puerto Rico disaster.
The Republican president said Democrats had inflated the number of dead in Puerto Rico "in order to make me look as bad as possible" but he did not provide evidence.
A report commissioned by the U.S. territory's governor, Ricardo Rossello found that an estimated 2,975 deaths could be attributed directly or indirectly to Maria from the time it struck in September 2017 to mid-February of this year.
By comparison, deaths blamed on Hurricane Katrina in 2005 range from about 1,200 to more than 1,800, most along the Gulf Coast of Louisiana and Mississippi.
Researchers found that Puerto Rico's poor and elderly were disproportionately hard hit in terms of risk of fatalities.
The emergency response to Maria became highly politicized as the Trump administration was castigated as being slow to recognize the gravity of the devastation and too sluggish in providing disaster relief to Puerto Rico, an island of more than three million residents.
Newsweek looks back at Hurricane Maria's trail of destruction across Puerto Rico and the ongoing effects of the storm on the island's residents.
— Reuters.