Democrats Request 9/11-Style Commission to Investigate Hurricane Maria Death Toll, Trump Administration Response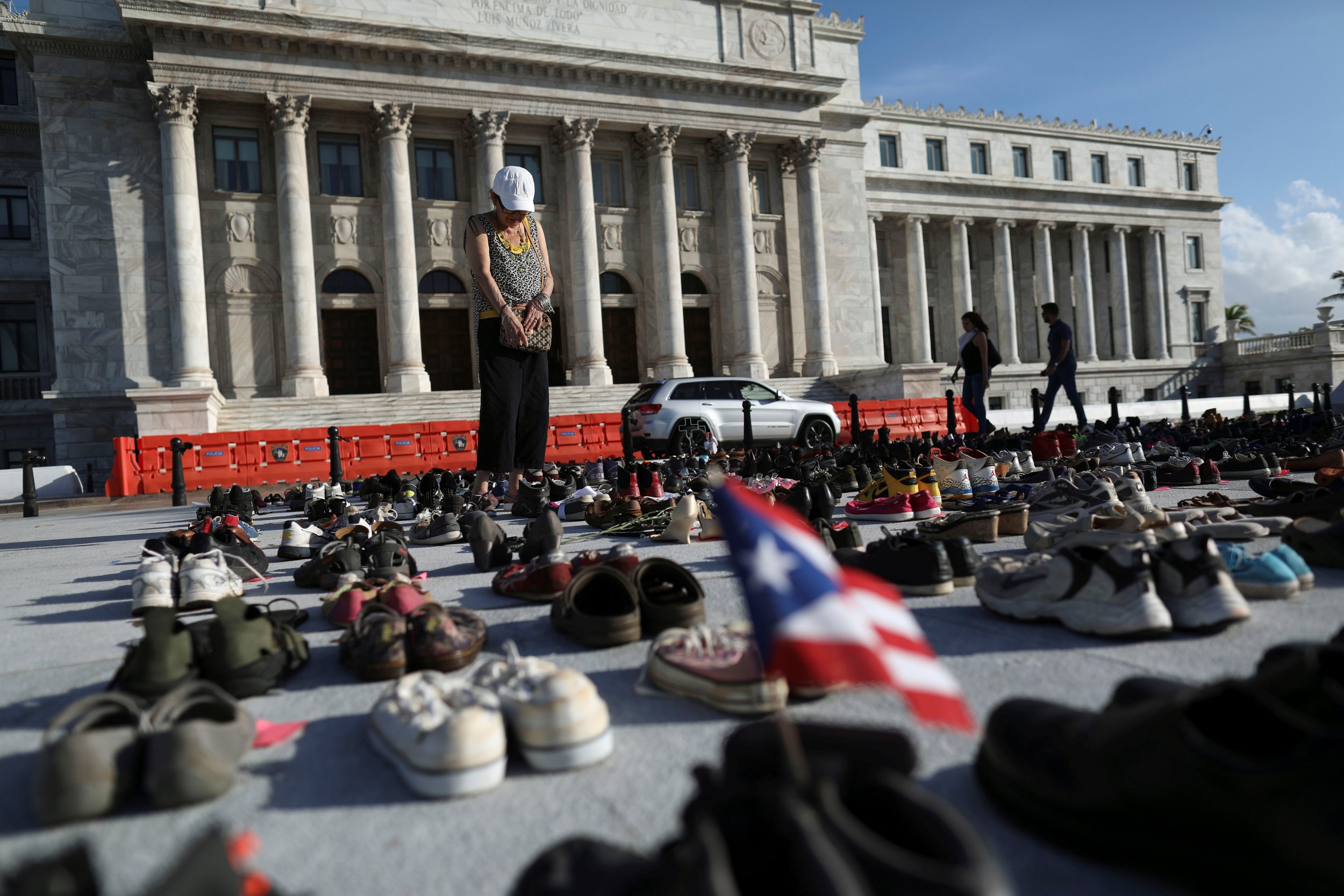 House Democrats are pushing for an independent commission to investigate how the federal government responded to Hurricane Maria and to examine the official death toll in Puerto Rico.
Representative Nydia Velazquez said in a news conference Wednesday that the Congressional Hispanic Caucus is requesting an exploration "similar to what we had in 9/11 to examine the death toll, the federal response and how federal agencies such as FEMA may have responded sluggishly based on artificially low numbers."
The call for a nonpartisan and unbiased analysis of the natural disaster that hit the island of Puerto Rico last September came days after Harvard published a study suggesting that the true death toll could be as high as 4,600. The study found that mortality rates increased 62 percent in the three months after the storm, as compared to the same period in 2016.
To date, the Trump administration has claimed that the Category 4 hurricane killed 64 people and White House press secretary Sarah Huckabee Sanders defended FEMA and their handling of the crisis last week when reporters bombarded her with questions about the study.
But some Democrats remain unconvinced.
"I expect that once all of the information is brought to light we will find our government's inadequate response to Maria constitutes a stain on the moral conscience of our nation," Velazquez added in yesterday's press conference.
The independent commission being requested by Velazquez and other representatives is similar to an independent analysis conducted after the terrorist attacks of 9/11.
Created in 2002 by congressional legislation and supported by President George W. Bush, The National Commission on Terrorist Attacks Upon the United States was tasked with preparing "a full and complete account of the circumstances surrounding the September 11, 2001 terrorist attacks, including preparedness for and the immediate response to the attacks." Their report took nearly two years to complete.
Representative Adriano Espaillat called Trump's handling of Hurricane Maria his biggest "failure" so far and argued that this commission is simply asking the government to be responsible and get an accurate death count.
"These are people who have died and they have families," Espaillat told the crowd on Capitol Hill. "Those families deserve to know what was the level of tragedy that hit Puerto Rico."
The group of lawmakers who advocated for the independent commission planned to introduce legislation to the House sometime next week. But in the meantime, the island is gearing up for another hurricane season as thousands of people remain without power.