When Will Hurricane Maria Affect North Carolina? Island Visitors Ordered to Evacuate As Storm Approaches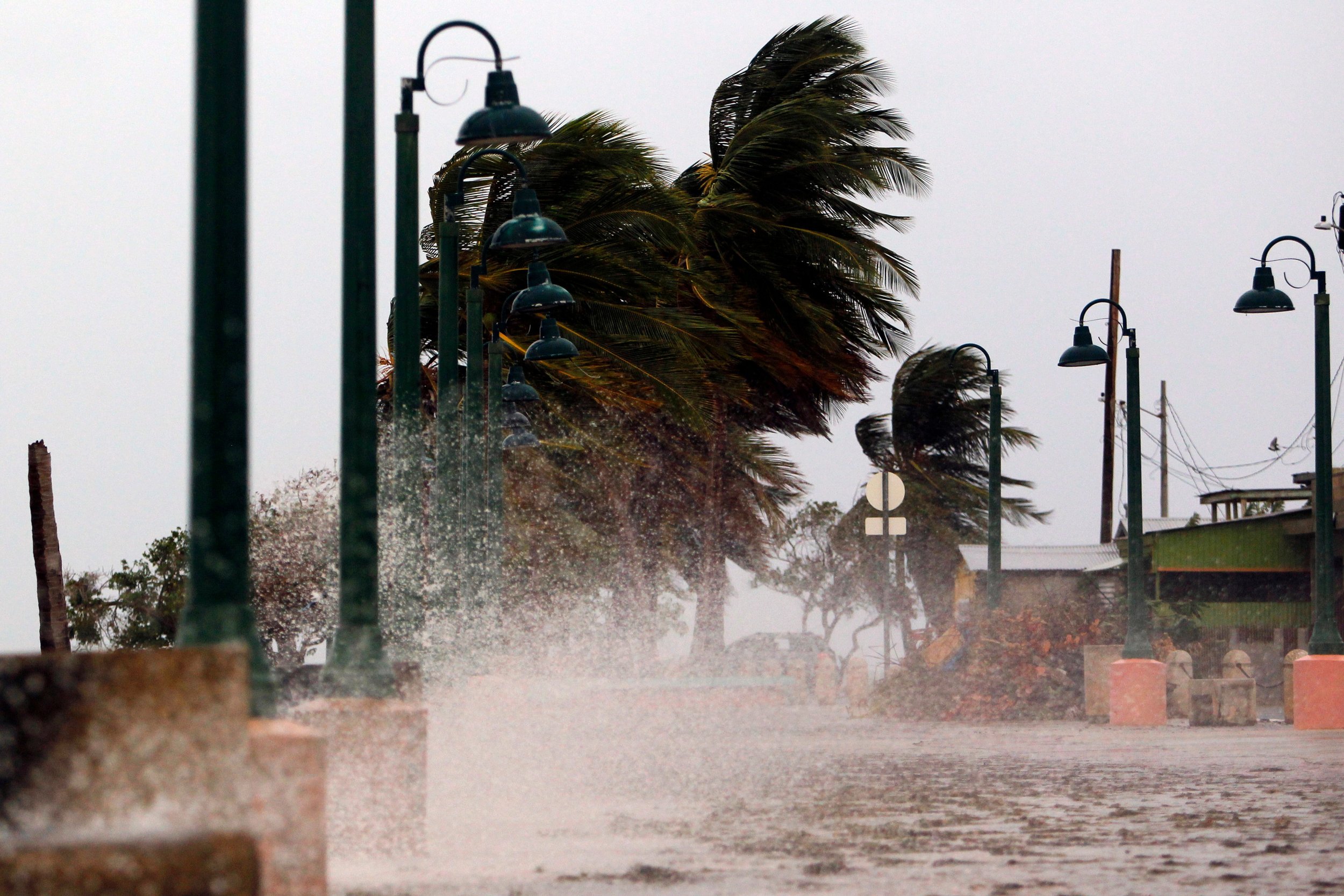 Hurricane Maria has triggered evacuations and raised fears of a life-threatening storm surge in North Carolina as it continues to track off the coast of the U.S. on Monday.
As of 8 a.m. EDT, Maria was located about 335 miles south-southeast of Cape Hatteras in the Tar Heel State and moving northward at about 7 mph, according to the National Hurricane Center. Its winds clocked in at 75 mph, making it a Category 1 storm.
Areas from Cape Lookout to Duck, as well Albemarle and Pamlico sounds, were under a tropical storm warning, given that the quickly weakening Maria was expected to lose its hurricane status by Tuesday night. Even though the hurricane center noted that Maria's eye "will move well east of the southeast coast of the United States," North Carolina was preparing for winds, rain and surf swell.
The state emergency management agency tweeted that "the greatest impacts" from Maria would come late Tuesday and last through early Thursday. It warned that North Carolina's Outer Banks could see up to four feet of storm surge.
Authorities in Hyde County put the region under a state of emergency, ordering visitors to the small island town of Ocracoke to leave at once. In a statement, county officials warned that winds from Maria could quickly shut down the boat services transporting people inland.
"We recommend starting your evacuation as soon as possible and utilizing the sound route ferries when evacuating.... Wind speeds could cause the suspension of ferry services early Tuesday morning, potentially making Monday night the last runs available," they wrote. "Decisive action is necessary for Ocracoke visitors to insure you arrive at your destination safely."
Hurricane Maria has already battered Puerto Rico, killing at least 10 people and knocking out all of the nation's power. The storm made landfall there on Wednesday, and authorities were still ordering mass evacuations over the weekend as the Guajataca Dam threatened to collapse due to rain, Reuters reported. Flights out of San Juan began only Sunday.
"This is, without a doubt, the biggest catastrophe in modern history for Puerto Rico in terms of the damage to infrastructure and in terms of damage to the island as a whole," Governor Ricardo Rossello said at a weekend meeting of local lawmakers, Bloomberg reported. "Our consideration is not a fiscal consideration. It's restoring people's security and restoring normalcy."