When Will Hurricane Maria Hit Puerto Rico and the Virgin Islands? Latest Update on Storm Barreling Toward United States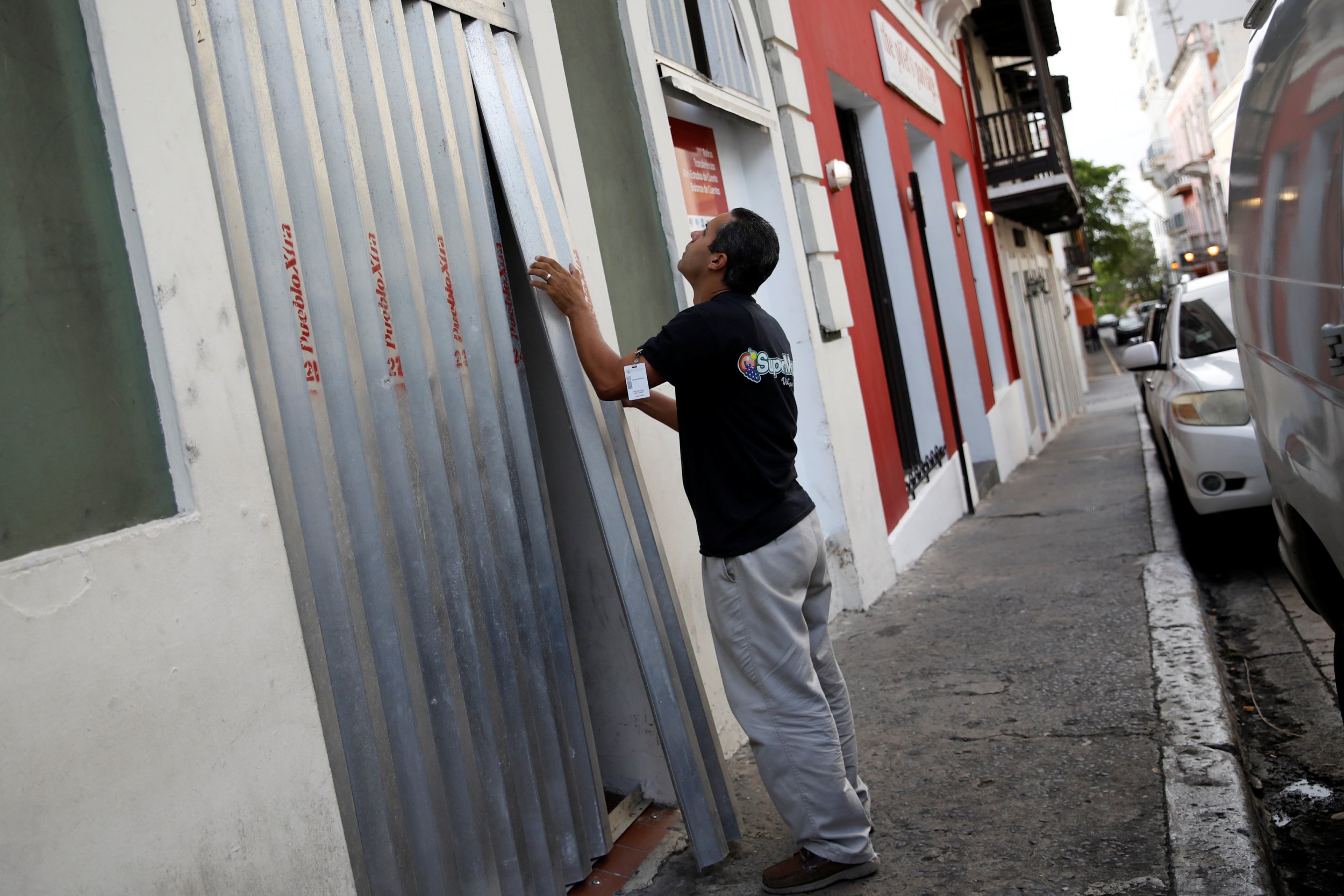 Hurricane Maria is expected to hit Puerto Rico and the Virgin Islands as a Category 5 storm with over 160 mph winds on Wednesday.
"Maria is likely to affect Puerto Rico as an extremely dangerous major hurricane, and a hurricane warning has been issued for that island," said the National Hurricane Center.
The Trump administration has already declared a state of emergency for the island.
If Maria maintains its Category 5 strength by the time it reaches the island, it will be the strongest storm to directly hit the island in 85 years.
Following a different path from Hurricane Irma, which skirted just past the island, Maria will make a direct hit on the U.S territory. The storm is expected to dump 18 inches of rain, with up to 25 inches in other locations, which can bring flash-floods and a chance of life-threatening mudslides.
"You have to evacuate. Otherwise you're going to die," said Hector Pesquera, Puerto Rico's public safety commissioner. "I don't know how to make this any clearer."
The National Hurricane Center says water levels in Puerto Rico and the U.S. Virgin Islands could rise 6 to 9 feet, "if the peak surge occurs at the time of high tide."
The island is still recovering from the aftermath of Hurricane Irma, with 70 percent of the island without power and three people killed. The destruction could have been much worse after Irma devastated the island of St. Martin and the Virgin Islands.
Governor Ricardo Rossello said Puerto Rico had 500 shelters capable of taking in up to 133,000 people if necessary. He also said the Federal Emergency Management Agency was ready to bring drinking water and help restore power immediately after the storm.
"This storm promises to be catastrophic for our island," said Ernesto Morales with the U.S. National Weather Service in San Juan. "All of Puerto Rico will experience hurricane force winds."
Despite dealing with their own economic problems, Puerto Rico has taken in thousands of refugees whose homes have been run down by Hurricane Irma. A cruise ship was expected to bring in 2,000 more to the U.S territory on Wednesday, according to Reuters.
On Monday night, Maria barreled through the eastern Caribbean and the island of Dominica. In a series of Facebook posts Prime minister Roosevelt Skerrit documenting the damage and the devastation Maria.
"I am at the complete mercy of the hurricane," said Skerrit. "House is flooding." About 10 minutes later, he posted, "I have been rescued."
Although it is unclear now, there is also a chance that Maria could hit Florida.
When Will Hurricane Maria Hit Puerto Rico and the Virgin Islands? Latest Update on Storm Barreling Toward United States | U.S.