Trump Administration Removed Puerto Rican Families from FEMA Temporary Housing After Hurricane Maria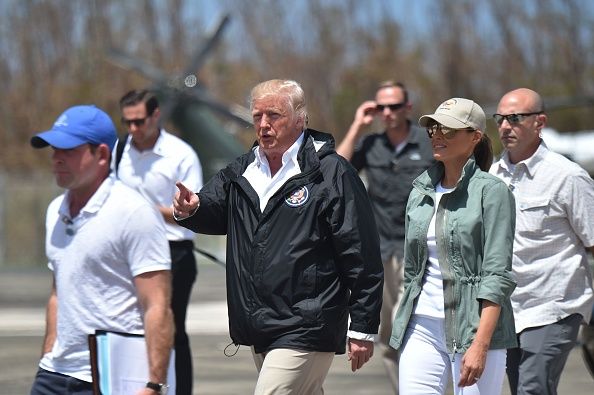 Dozens of Puerto Rican families temporarily staying in a Connecticut hotel because their homes were damaged during Hurricane Maria remain uncertain of where they'll live as the Federal Emergency Management Agency reversed its decision to extend temporary housing.
Thirty-six Puerto Rican families initially were granted transitional shelter assistance through FEMA, but 24 of the families were deemed no longer eligible because a follow-up inspection determined that conditions were "livable" and utilities returned, according to a report by BuzzFeed.
On October 30, FEMA approved a program that allowed "eligible applicants" displaced from hurricanes Irma and Maria to a temporary stay in a hotel or motel, paid through FEMA. According to FEMA, more than 10,000 Puerto Ricans are staying in transitional housing through the assistance program. In Connecticut alone, there are 166 families.
The assistance was set to run out on January 13, but Connecticut State Governor Dannel Malloy stepped in, and FEMA gave the green light for a longer stay, until mid-February.
FEMA had extended the stay for Puerto Rican families through February 14, but backtracked three days later due to an "error," saying that families were ineligible, according to a January 18 letter Malloy sent to FEMA, which was made official.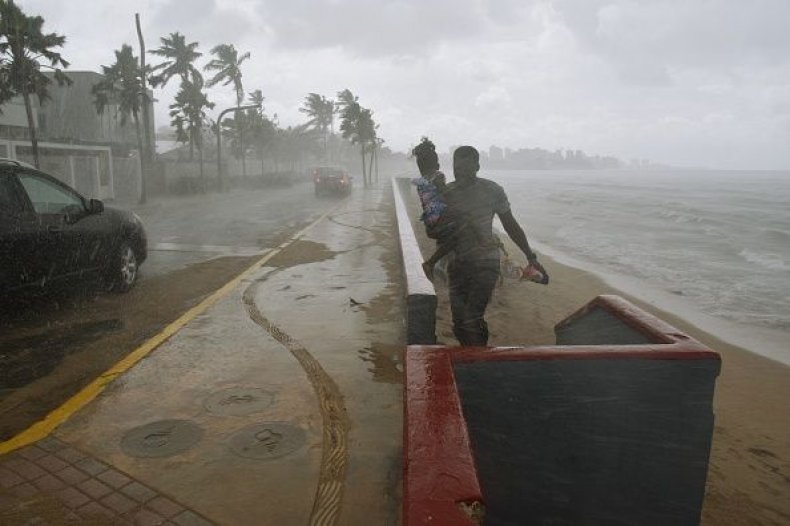 Malloy called their reversal "outrageous and unacceptable."
"All things considered, it is hard to come to any conclusion other than that the federal government sees the United States citizens who inhabit Puerto Rico as second-class," Malloy wrote.
Displacing the families would be "nothing short of tragic" Malloy charged to FEMA.
According to local reports, six families left "voluntarily" while only six were deemed eligible, leaving now 24 families in the balance.
"Depending on the need of each survivor, the period under the TSA program will be extended as permanent housing solutions are found," FEMA Public Affairs Director William Booher said in a statement to Newsweek.
FEMA evaluates each TSA case for continuing eligibility every 30 days. According to FEMA, a temporary extension was approved on January 19 through January 21 for the 36 families "determined to be ineligible for further assistance. "
Some survivors saw eligibility end on January 19, and the families checked out of the hotel on January 22, according to Booher. While he voiced FEMA's continued support for disaster survivors with a "confirmed need," Booher noted that as of January 23, FEMA has completed 99 percent of the assigned housing inspections.
At Governor of Puerto Rico's Ricardo Rossello's request, the assistance program was pushed past the original deadline of January 13 until March 20, according to FEMA.
The Hartford Courant said that Malloy's office was driving efforts to pay for all 30 families staying in the local Hartford Red Roof Inn through February and up until the "extension first granted."
Since the category 4 storm hit the southern Caribbean on September 20, just days after Hurricane Irma struck the Florida Keys, almost a third of Puerto Rico's electric customers remain without power amid higher crime rates and fewer officers in the streets.
President Donald Trump in the past has threatened to abandon FEMA efforts in Puerto Rico. In October, Congress approved $36.5 billion in emergency funding for storm relief to assist victims of Irma, Maria and Harvey. Puerto Rico and the U.S. Virgin Islands recieved a $4.9 billion low-interest Treasury loan, but current news reports have said there is a hang-up in its distribution.
U.S. recovery efforts for Maria have been criticized in comparison to Irma and Hurricane Harvey in Texas, which many said prompted stronger reactions in the immediate aftermath.