Hurricane Maria: USDA Waives Food Stamp Restriction in Puerto Rico, Spokesperson Says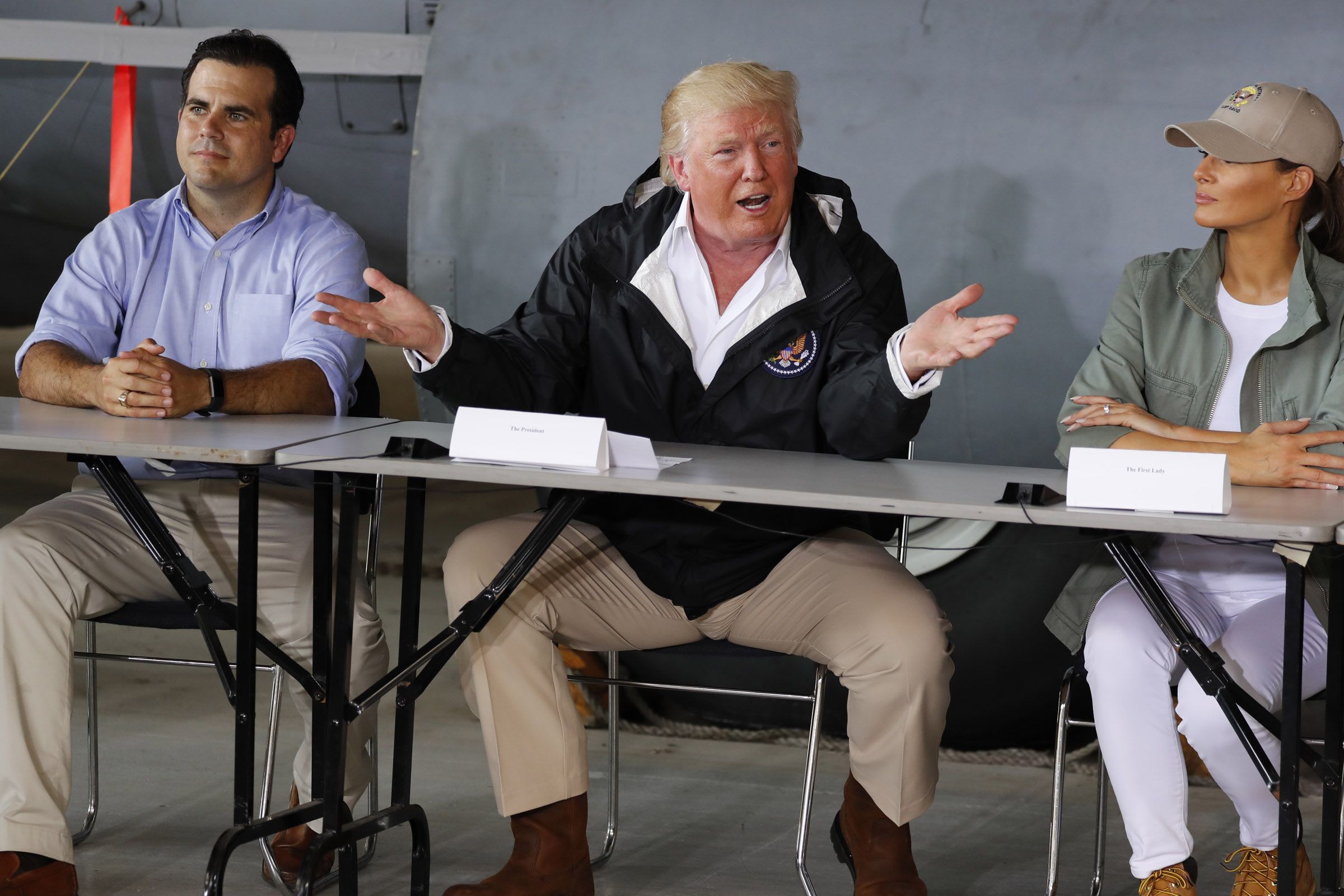 UPDATE | The governor of Puerto Rico has claimed the Trump administration turned down a request that food stamps be made available for use in fast-food restaurants and in other places that serve prepared hot meals, amid power cuts and food shortages on the island.
Puerto Rico was devastated by Hurricane Maria several weeks ago, leaving many of its inhabitants without running water or electricity—making it extremely difficult to prepare meals.
Island officials had requested that the U.S. federal government permit food stamps—on which almost 40 percent of Puerto Rico's population, (or 1.3 million people), relies—to be used to purchase hot meals or in fast-food restaurants; a request the island's governor said on Tuesday had been denied.
But the U.S. Department of Agriculture said this was not the case, sharing with Newsweek a letter that showed they had approved the waiver on September 30, which permitted the stamps to be used for hot food in supermarkets or for 20 percent of the value of the card to be withdrawn in cash for use in fast food outlets.
A department spokesperson said in a statement sent to Newsweek that the cards for Puerto Rico were different from those issued in the continental U.S. and therefore the waiver had allowed for cash withdrawal, which had not been the case in Florida and Texas following the hurricanes that hit the states.
"Under normal circumstances, hot foods and hot foods ready for immediate consumption cannot be purchased using SNAP benefits, but in conditions following a disaster, USDA often waives the restriction," the spokesperson said.
"This change temporarily allows SNAP benefits to be used to purchase hot foods at local SNAP-authorized retailers. (Because part of Puerto Rico's NAP benefit is provided in cash, that portion can be used for hot foods at any retail outlet)," she added.
Puerto Ricans dependant on food stamps are also struggling because supermarkets that have lost power are unable to process food stamp cards, thus rendering the cards useless.
The governor, speaking at a press conference on Tuesday, as reported by The New York Times, also explained that there had been problems distributing the emergency supplies sent to Puerto Rico
"We have delivered food and water, and it hasn't gotten to some people," Rosselló explained.
"They didn't listen, couldn't hear, the information didn't get to them," he continued.
"I recognize there are still people that might not have gotten those resources."
The governor also made assurances that there would be trucks provided by the government to take supplies to areas of the country that are in need of additional aid following the hurricane, although the transportation system itself remains a major problem.
Story was updated to reflect a USDA's statement sent to Newsweek, showing that they had approved the waiver on September 30.