Hurricane Matthew: 'There Is Nothing Left' Say the Haitian Families Who Survived it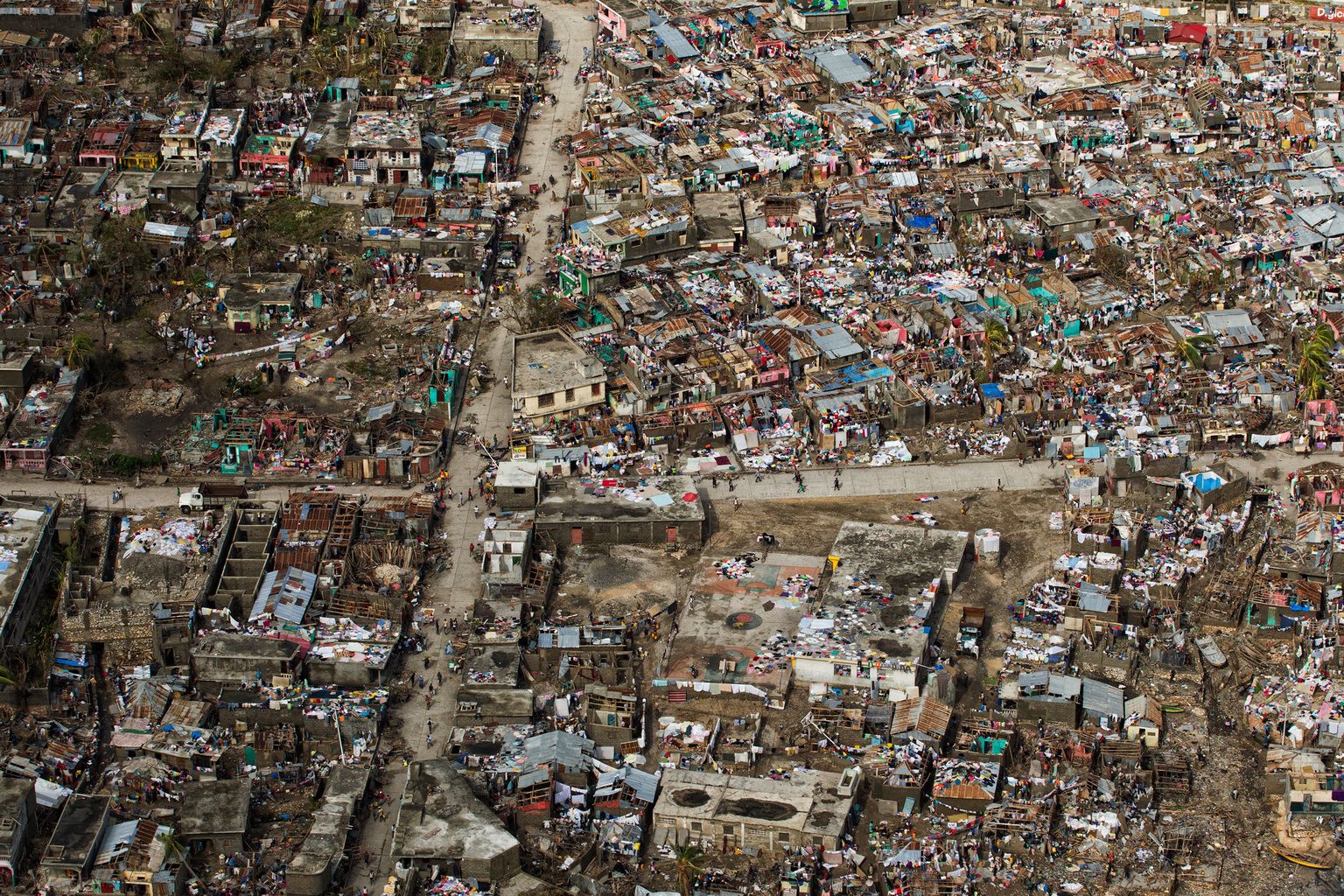 This article was originally published on UNICEF UK's official website. Read the original article.
Haiti is now facing the largest humanitarian emergency since 2010, after Hurricane Matthew tore through the country October 4. According to the latest media reports, over 900 people have lost their lives, and this figure may rise, as rescue teams gain access to southern areas cut off by the storm.
The full extent of the damage remains unknown, but the incredible stories of the families who survived this fierce storm need to be told.
In the town of Jeremie, in the Grand-Anse Department where the hurricane hit the hardest, families are trying to get back to their normal lives. Despite the desolate landscape, children still play and laugh.
The storm started at night, but it wasn't until sunrise that the families of this coastal town started to fear for their lives.
"The roofs and tree branches flew away. Water started coming in, things were flying everywhere… no one could get hold of them," explains 13-year-old Dicejour.
Big waves caused by the hurricane destroyed the whole coastline, flooding hundreds of homes. Along the country's most affected areas, there are at least 156 schools that are being used as shelter, many others are flooded or destroyed.
"That night, I was at home but the water inundated us. We were able to get out but left all our things behind. The day after, we had to get them from a ditch," recalls Dicejour.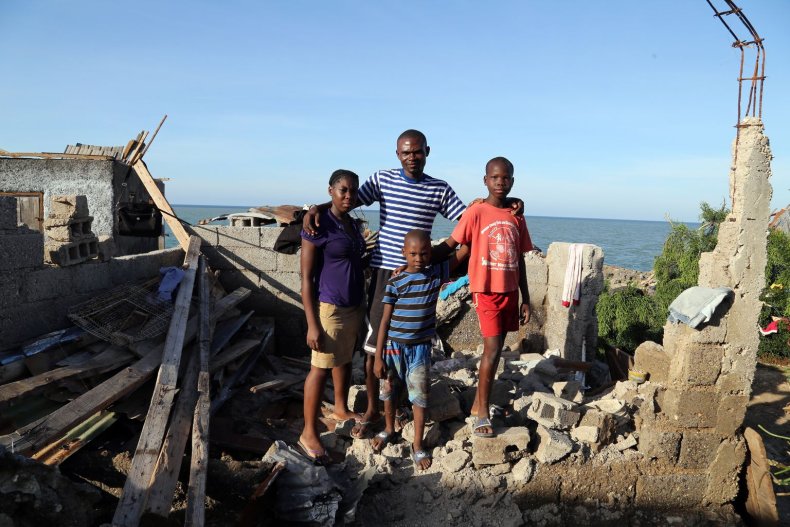 Dicejour's father, Jeody Luckmane, 28, works in the field. The heavy winds and rains have destroyed all the crops. "I do not know what we will do now. Everything is destroyed. There is nothing left. There is no food or water, and children are starting to get sick," he says.
Pierre Yolande, 52, and her two granddaughters, Dorry, 10, and Pierre Saraphila, 12, managed to get back some of their belongings. "The whole wall collapsed and the waves entered right into our room. It was a nightmare but we were not sleeping," says Dorry.
"We heard on the radio that a storm was coming. My father also told me, but I was very scared when the roof fell over our heads," says Renelson. "And now the radio doesn't work any longer."
For Renel Ginol, the father of Renelson, 6, and Bethsaiina, 8, education is what worries him most. "The school is totally damaged. They will start building the school but it will take several months and my children will lose the whole academic year."
The roof of their house collapsed and hurt one of Renel's legs, before they could get away and take shelter in a nearby vocational school. "Now I help my father as much as I can," explains Renelson. "I want him to know that I am also strong and we can fix our home together."
Hurricane Matthew has put the lives of millions of children in Cuba, Haiti, Jamaica and the Dominican Republic in danger. In Haiti, it is estimated that half a million children live in the most affected areas, particularly in Grand-Anse and the South.
Unicef teams in Haiti are working closely with the Government and NGO partners to provide a first delivery of humanitarian supplies to the most affected zones. Surviving Hurricane Matthew means not only surviving the biggest storm in a decade; but also getting ready for what lies ahead.
You can make a donation to help the children affected by Hurricane Matthew here.