Hurricane Matthew Has Exacerbated the Debt We Owe to Haiti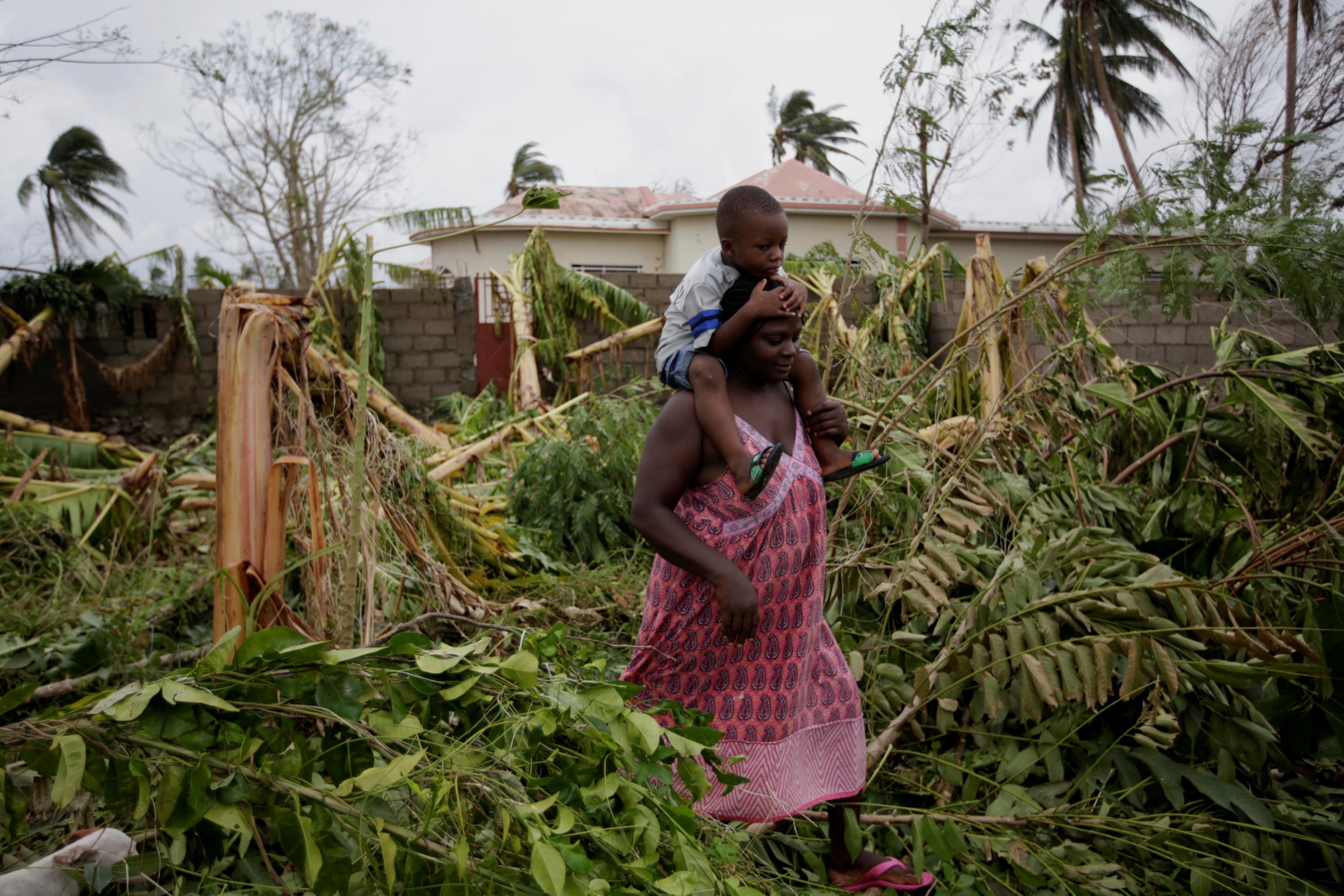 This week Hurricane Matthew slammed into Haiti, dealing another blow to our poorest, most challenged neighbor.
After an earthquake in 2010 killed more than 200,000 people, a United Nations peacekeeping force introduced cholera to Haiti, infecting almost 800,000 people. According to Doctors Without Borders, there have been close to 30,000 cholera-related deaths.
Six years later, the U.N.'s failure to address the cholera outbreak in Haiti and to develop a viable long-term plan to eradicate the disease continues to seriously undermine the credibility of its peacekeeping operations.
In the wake of Matthew, the challenge to the U.N. and the international community is now exponentially greater and more urgent. Many of Haiti's 11 million people are now without safe drinking water, and further spread of cholera is all but certain.
Cholera was introduced in Haiti through poor waste disposal at a U.N. peacekeeping base. It travels through contaminated water with devastating effects on the most economically vulnerable people.
The country's weak infrastructure and public health system has led to an estimated 25,000 new cases between January and July of this year. These infection rates have been rising, in part, because of dwindling international funding. The destruction and flooding caused by Hurricane Matthew significantly increases the need for substantially greater resources now.
For six years, U.N. lawyers strenuously resisted acknowledging any responsibility for the outbreak, in part because they feared that to do so would set a legal precedent. When a federal lawsuit in New York filed by families of the victims was dismissed in August, this cleared the way for the U.N. to acknowledge its responsibility.
To his credit, U.N. Secretary-General Ban Ki-Moon stepped up, acknowledging to the U.N. General Assembly last month that the Haitian cholera epidemic has "tarnished the reputation of the United Nations and, far worse, traumatized many people we serve."
He went on to say, "I feel tremendous regret and sorrow at the profound suffering of Haitians affected by cholera." He urged member states, "Let us work together to meet our obligations to the Haitian people."
There are three sets of obligations that the U.N. and key member states must now address.
First are the immediate public health concerns. Prior to this week, the U.N. and Haitian government had announced a midterm cholera control plan for 2016-2018, to cost $178 million. The objective of this plan, however, is to contain and control cholera, not to invest in eradicating it.
It would focus on eight especially hard hit areas, making potable water available and presumably covering medical costs of those stricken with cholera in those areas. The U.N. has appointed Dr. David Nabbaro, a public health expert, to coordinate this effort, which UNICEF, the Centers for Disease Control and Prevention and the World Bank are also supporting.
But few member states have made hard financial commitments to fund these efforts. The challenge after Matthew is that there are now dozens of hard hit areas, not just eight, and Nabarro and the U.N. need to persuade states, including the United States, to pledge substantially increased resources commensurate with this new reality.
The second set of obligations relate to a longer term need to eradicate cholera.
The U.N. and member states should adopt a 10-year time frame, and develop an ambitious plan prioritizing the distribution of clean water and decent sanitation across the country. Today, Haiti lacks this basic infrastructure that is essential to eliminate waterborne diseases.
This type of eradication effort is not now on the table. What does exist is a 2012 plan jointly released by the U.N. and Haitian government that promised $2.2 billion to eradicate the disease by 2022. However, over the past four years, less than a quarter of the funds needed for that plan have been raised, leaving it largely abandoned in practice.
The third set of obligations for the U.N. and its member states relate to compensating the victims and their families.
Reportedly, the U.N. has been considering a $200 million fund for this, though advocates are proposing doubling that amount. There is disagreement about whether this is a general fund for localized projects in the communities most severely affected or should also include individual compensation for the families of the victims.
As various Haitian and international groups have proposed, it should do both. While skeptics are right to be concerned that endemic corruption in Haiti would pose a serious challenge to effective distribution of these funds, such challenges need to be addressed.
In fact for any of these efforts to succeed, the U.N. and key governments, including the United States, need to link their development and human rights agendas more closely. We all must recognize that Haiti's economic future and the health of its people are tied to meaningful democratic reform. If not now, when?
Michael Posner is a former U.S. assistant secretary of state for democracy, human rights and labor. He is the Jerome Kohlberg professor of ethics and finance, and co-director of the Center for Business and Human Rights, at the NYU Stern School of Business.