Hurricane Matthew: Millions Flee Inland in Southeast U.S. After Storm Kills 26 in Haiti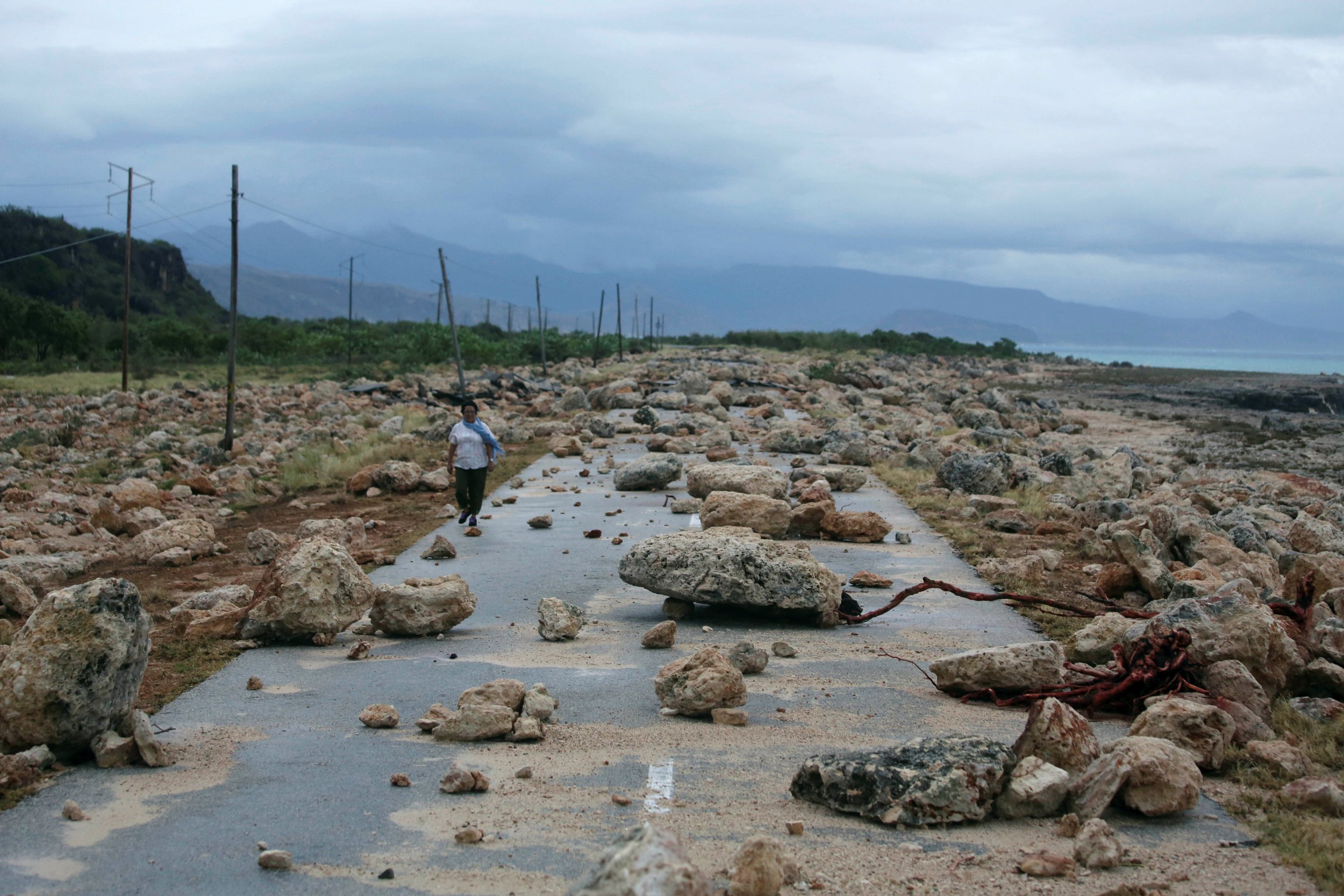 The fiercest Caribbean storm in nearly a decade slammed into the Bahamas early Thursday and was expected to intensify as it barrelled towards the southeast U.S. coast, where a mass exodus was under way in four states.
Roadways in Florida, Georgia and North and South Carolina were packed from late Wednesday, with millions heeding warnings to flee inland as Hurricane Matthew approached, packing sustained winds of about 115 miles per hour, storm surges and heavy rain.
Matthew, which killed at least 26 people and damaged swathes of homes in southern Haiti, was predicted to strengthen from Category 3 to 4 storm en route to eastern Florida.
Landfall was expected there Thursday night, the U.S. National Hurricane Center said.
"Everyone in our state must prepare now for a direct hit," Florida Governor Scott told a news conference in Tallahassee on Wednesday. "If Matthew directly impacts Florida, the destruction could be catastrophic and you need to be prepared."
All four states in the hurricane's path declared states of emergency as shelters in Florida, Georgia and South Carolina opened their doors after governors, along with President Barack Obama, urged residents to evacuate their homes.
In all, more than 12 million U.S. residents were under a hurricane watches and warnings, according to the Weather Channel.
Gas stations in Florida posted "out of gas" signs after motorists waited in long lines to fill up their tanks.
"Every gas station I went to is empty," said Charles Bivona in a Tweet late Wednesday. "Here comes Hurricane Matthew. Um, yikes."
People who planned to wait out the storm stocked up on water, milk and canned goods, emptying grocery store shelves, footage from local media showed.
Residents and business owners boarded up windows with plywood and hurricane shutters and placed sandbags down to protect property against flooding.
"All boarded up and ready to bunker down. God be with us," West Palm Beach Florida resident Brad Gray said in a Tweet.