Hurricane Michael Damage, Destruction: Where Is Mexico Beach, Florida, What's Its Future?
In between Panama City, Florida, and Mexico Beach, Florida, Hurricane Michael made landfall as the first Category 4 hurricane in recorded history. While the hurricane moved out of the area relatively quickly, it only took a few hours to generate a path of destruction.
Mexico Beach, a city along the coast of the Florida Panhandle, sustained catastrophic damage. Cars were tossed around, homes were not only decimated but carried away by floodwaters, and a water tower was knocked over.
"It's gone. It's obliterated," CNN anchor Brooke Baldwin said during a broadcast. "I've never seen anything like this."
Aerial footage of Mexico Beach showed the area littered with massive piles of debris. On some blocks, there were no homes left standing at all, and on some others, there were only one or two that remained.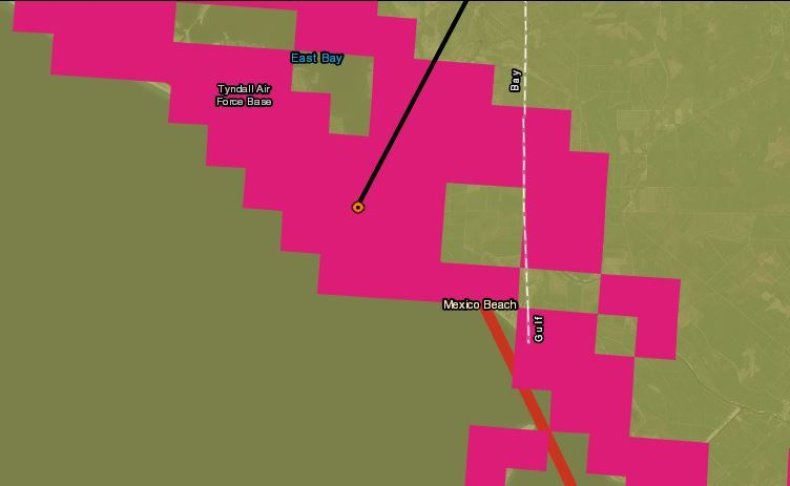 Along with the destruction of homes, buildings and residents' personal belongings, footage from WJAX showed that the 155 miles per hour winds generated by Michael as it made landfall were strong enough to knock a water tower over.
"It will take a long time to recover from this. We will do everything we can to make sure the federal government does its part," Florida Senator Marco Rubio tweeted. "But I will confess that my biggest fear that this part of [Florida], with its unique [and] genuine characteristics, will never be the same."
Brock Long, head of the Federal Emergency Management Agency (FEMA), told CNN that Mexico Beach was "wiped out" and called it "ground zero."
Scott, a resident of Mexico Beach, said during an interview with Baldwin that their lives as they knew it were "gone" because "there's nothing left here anymore."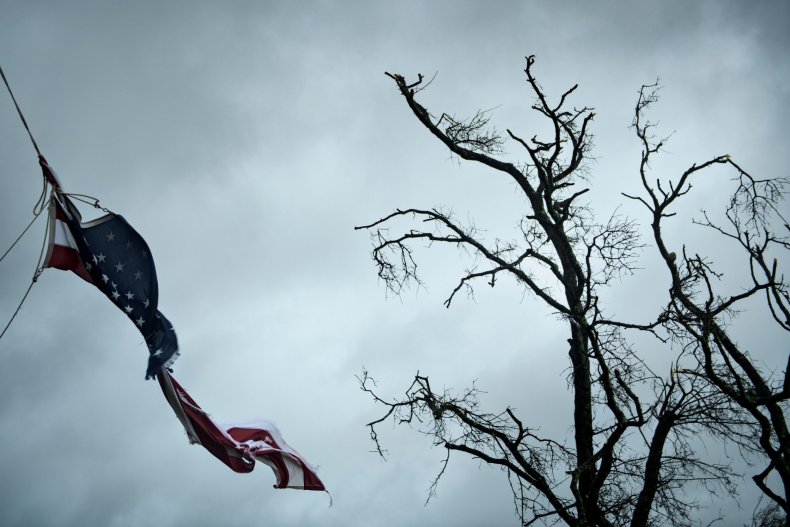 Ahead of the storm's arrival, mandatory evacuation orders were issued but Mexico Beach Mayor Al Cathey told Fox News that an estimated 280 people refused to leave. On Wednesday night into Thursday, the National Guard was able to make its way to Mexico Beach and found 20 survivors. Cathey added that he's uncertain about the status of the remaining 260-something people.
At least two people have been killed because of debris falling on their respective houses. One victim was an 11-year-old girl, Sarah Radney, who lived in Seminole County, Georgia, CBS News reported. Seminole County Emergency Management Agency director Travis Brooks told CBS News the girl likely died as a result of blunt force trauma that occurred when a portable carport was picked up by the wind and landed on the roof of the home sheltering her.
The other victim was a person who lived in Gadsden County, Florida, and had a tree fall on their home. The victim has not been identified, yet.
Mexico Beach is a town of about 1,000 people, which has a history that dates back to the Pleistocene era, according to its website. Centuries later, under British rule, Mexico Beach became part of West Florida. After the American Revolution, it was returned to Spain, which had claimed it before the Seven Years' War. East and West Florida merged into the territory it is today in 1822 and became the 27th state, in 1845.
Unlike neighboring communities and many parts of the United States, Mexico Beach fought to remain the city it was decades ago. It restrained and contained commercial development, and businesses were overwhelmingly locally owned.
"Mexico Beach is a success story of preservation," the website stated.
The monetary cost of the damage Mexico Beach sustained during Hurricane Michael has yet to be released. It's reasonable to expect the rebuilding process will take months.
For most residents, a formal assessment doesn't have to be conducted for them to realize the magnitude of the damage. Their family heirlooms, photos and the emotional attachment that comes with a home, all lost in the storm, are things that can't be given a price tag.