Hurricane Michael Death Count: How Many People Died Because of the Storm?
The devastation Hurricane Michael brought to the United States this week is apparent to anyone who has seen photos of the aftereffects of the storm, and for all who were anywhere near the storm's path.
Michael made landfall near Mexico Beach, Florida, Wednesday afternoon, and as it tracked through the state and up to Georgia, the Carolinas and Virginia, it destroyed structures and took lives.
Michael resulted in significant storm surge that brought feet of water onshore. Its hurricane-force winds were able to rip apart structures. As of Friday morning, the total death toll due to Michael was 11, the Associated Press reported.
One of those deaths was an 11-year-old girl in Georgia. The girl was inside her family's mobile home when the carport crashed through the roof and killed her.
In Virginia, Friday morning, there were five deaths confirmed related to the hurricane, the Virginia Department of Emergency Management reported. There were more than 500,000 people without power there after the storm brought rain, winds and five suspected tornados.
Of those five people, four drowned and one was a firefighter, AP reported.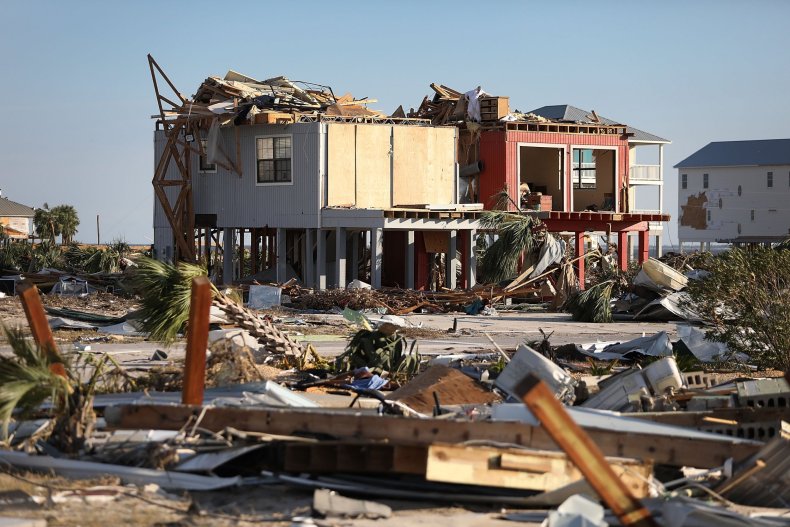 In Florida's Gadsden County, there were four Michael-related deaths, the Gadsden County Sheriff's office confirmed Thursday.
The total death toll was expected to rise in the days following the hurricane as authorities are able to make their way to areas that were blocked off or destroyed during the storm. Rubble, roads obstructed by floodwaters or downed trees and the lack of power were all making it difficult for authorities to conduct search efforts.
The storm was one of the strongest to hit the country in years. It was a Category 4 on the Saffir-Simpson wind scale, which one of the reasons it was able to destroy so many structures as it passed through.
Hundreds of thousands of people were still without power Friday as the remnants of Michael headed out to the Atlantic. Thousands of roads were closed or washed out in several states, but where possible, some people were returning to their homes to evaluate the damage caused by the hurricane.​
Hurricane Michael Death Count: How Many People Died Because of the Storm? | U.S.