Hurricane Nate Threatens U.S., Central America With $1 Billion Worth of Damage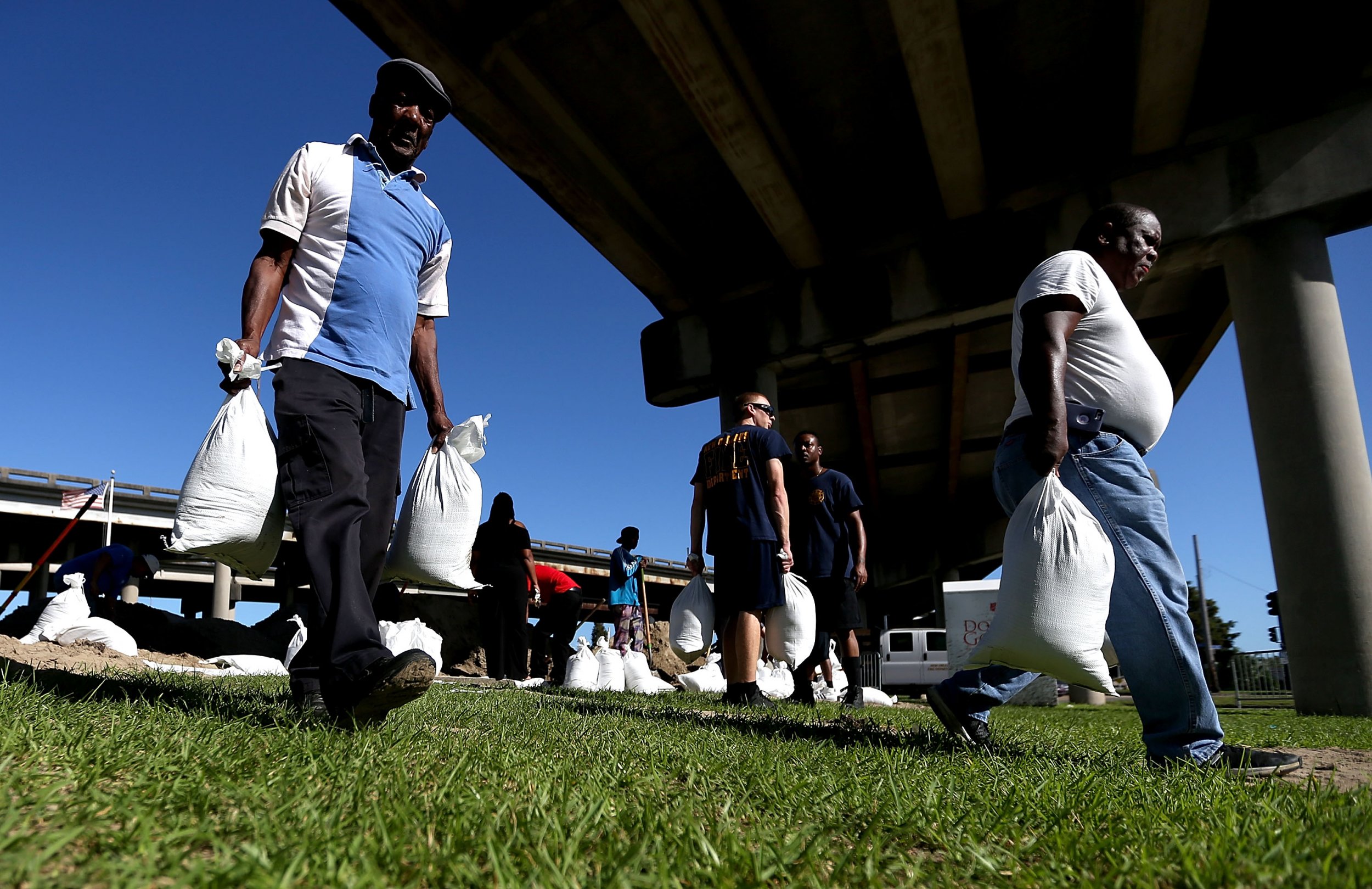 Hurricane Nate is set to make landfall on Saturday overnight near New Orleans as the wider region prepares for a possible $1 billion worth of damage, adding to the carnage caused by the most devastating month of hurricanes in history.
The hurricane is heading toward the U.S. Gulf Coast and New Orleans is preparing for the hurricane to land. Nate has left at least 22 people dead in Central America, specifically affecting Costa Rica, Nicaragua and Honduras with landslides and floods.
It left as many as 400,000 people without running water in Costa Rica, and forced the evacuation of some oil platforms in the Gulf of Mexico.
The hurricane is traveling at 26 miles per hour (43 kph), accelerating to a higher speed, the National Hurricane Center in Miami said in its latest advisory.
"Nate strengthening and now expected to be a Category 2 hurricane at landfall on the central Gulf Coast," it said.
Its sustained winds have increased to 90 miles per hour (150 kph) and it is now 180 miles southeast of the Mississippi River.
Louisiana and Mississippi declared states of emergency on Friday and there are tropical storm and hurricane warnings across the Gulf Coast.
"Everyone in South Louisiana should be preparing for this storm now," John Bel Edwards, the governor of Louisiana said. "Anyone who's taken this storm lightly is making a serious mistake." He spoke with President Trump on Saturday who he said approved pre-disaster emergency declarations for 17 parishes and ordered federal help for the state.
The Louisiana town of Golden Meadow was partially evacuated on Saturday and Alabama is beginning to open shelters for residents who live on the coast.
September had the most storm power recorded in history, with Hurricane Maria and Hurricane Irma battering Puerto Rico and Florida respectively, according to the U.S. National Hurricane Center.
Google is to supply Puerto Rico with emergency cell phone service with solar-powered balloons after the U.S. government approved the tech giant's request to provide assistance on Friday. The hurricane battered the Caribbean island that serves as a U.S. territory with 150 mph winds and killed 34 people.
The impact of powerful hurricanes can be severe for local economies and the national economy. The effects of Maria and Irma resulted in a loss of 33,000 jobs last month in the U.S. as businesses across entire states shut down or were severely damaged.
Hurricane Nate Threatens U.S., Central America With $1 Billion Worth of Damage | World