NOAA: 'Extremely Dangerous' Hurricane Patricia to Hit Mexico on Friday Afternoon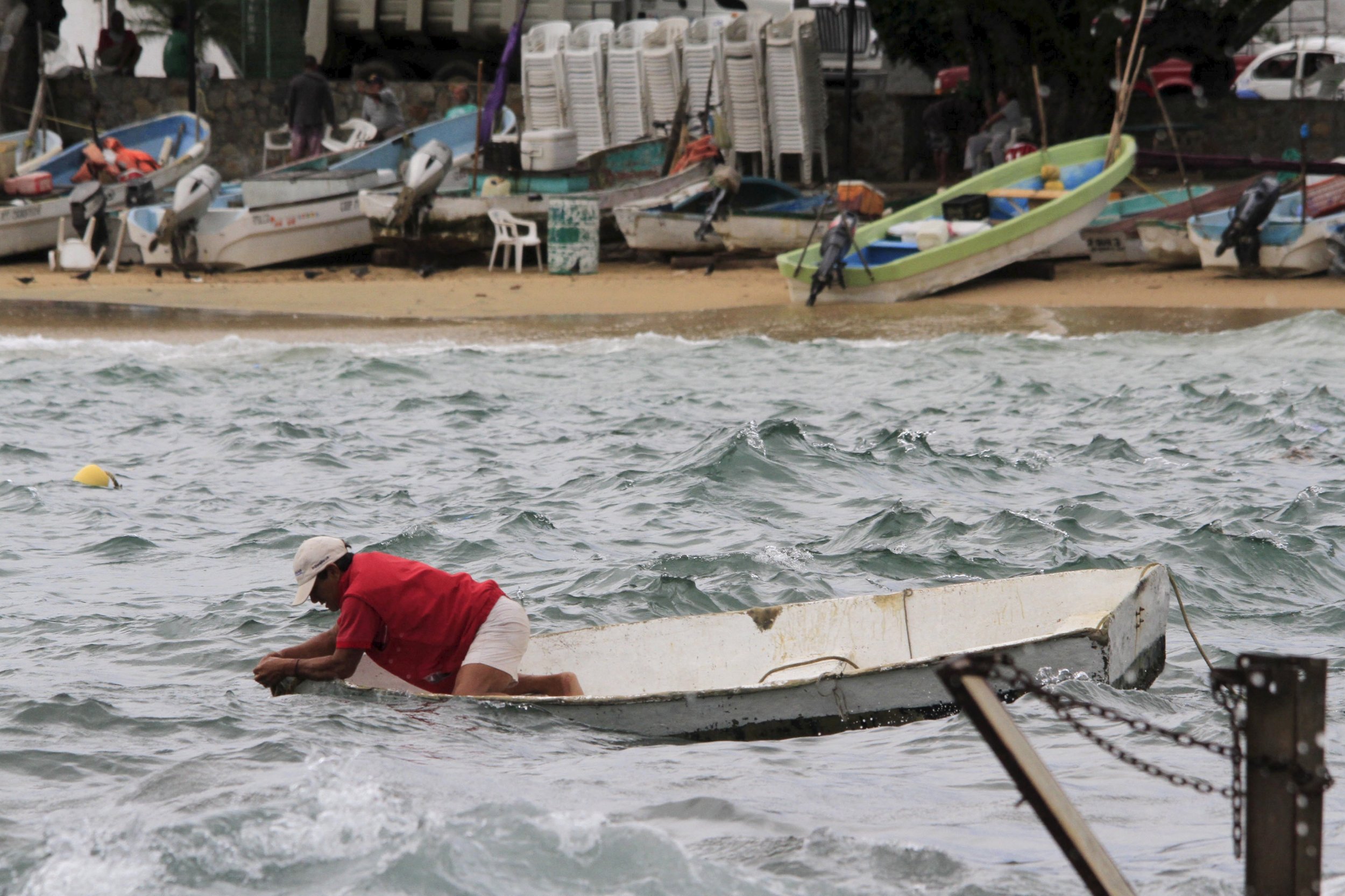 Hurricane Patricia is expected to make landfall on the West Coast on Friday afternoon, according to the National Hurricane Center. "National Oceanic and Atmospheric Administration hurricane hunts find Patricia is an extremely dangerous Category Four hurricane.... Preparations should be rushed to completion in the hurricane warning area today," the weather agency said in a statement.
The storm is expected to make landfall on the coast of Mexico around 1 p.m. on Friday. By Saturday afternoon, the center of Patricia is expected to be in the middle of Mexico. A hurricane watch is in effect from San Blas to Punta San Telmo and east to Lazaro Cardenas.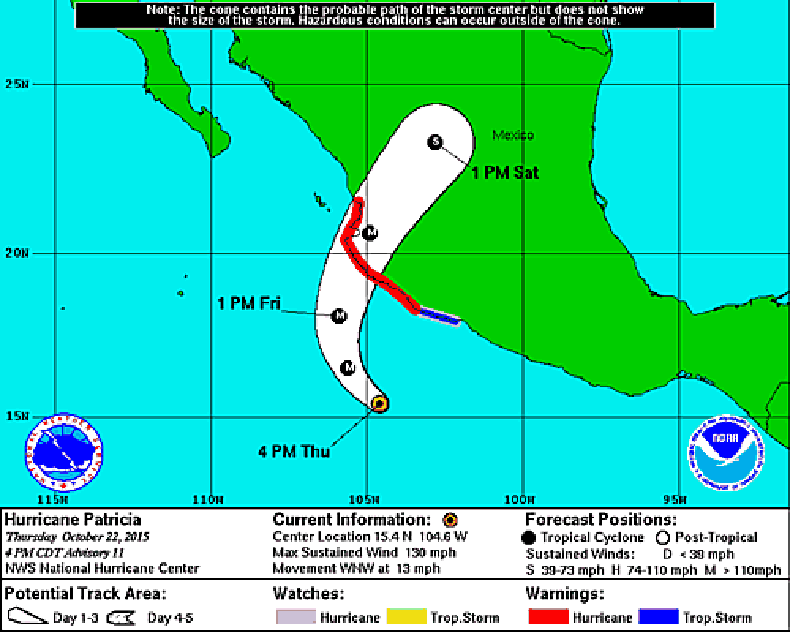 "Patricia is expected to produce total rainfall accumulations of 6 to 12 inches, with isolated maximum amounts of 20 inches, over the Mexican states of Jalisco, Colima, Michoacan and Guerrero later today into Saturday. These rains could produce life-threatening flash floods and mud slides," NOAA said.
NOAA predicts Hurricane Patricia will produce sustained winds as strong as 130 miles per hour. The hurricane is already producing swells on the southern coast of Mexico which make the water dangerous due to rip tides.
According to the Saffir-Simpson Hurricane Wind Scale, a Category 4 is considered a major hurricane and expected to produce catastrophic damage. "Well-built framed homes can sustain severe damage with loss of most of the roof structure and/or some exterior walls. Most trees will be snapped or uprooted and power poles downed. Fallen trees and power poles will isolate residential areas," a key to the scale reads. Power outages are also to be expected during such a hurricane.