Hurricane Season 2020: How Long It Will Last and How to Prepare
The Atlantic hurricane season this year is predicted to see above normal levels of activity, while a near or below normal season is forecast for the Eastern Pacific and Central Pacific regions, according to the NOAA's (National Oceanic and Atmospheric Administration) Climate Prediction Center, a division of the National Weather Service (NWS).
The Atlantic and Central Pacific hurricane seasons begin in June and last through November. The Eastern Pacific hurricane season began in mid-May and also lasts through November.
For the Atlantic, the NOAA predicts a 60 percent chance of an above normal season, a 30 percent chance of a nearly normal season and a 10 percent chance of a below normal season, according to a statement released by the NOAA.
A 75 percent chance of a near or below normal season is predicted for both the Eastern and Central Pacific. The NOAA also noted a 25 percent chance of an above normal season for both regions.
"For the season as a whole, two to six tropical cyclones are predicted for the Central Pacific hurricane region. This number includes tropical depressions, named storms and hurricanes. A near-normal season has four or five tropical cyclones," the NOAA said in another statement.
The Eastern Pacific region has a 70 percent probability for 11-18 named storms, five to 10 hurricanes as well as one to five major hurricanes, the NOAA notes.
How to prepare
With hurricane season taking place amid the ongoing COVID-19 pandemic, the NWS notes: "Keep in mind, you may need to adjust any preparedness actions based on the latest health and safety guidelines from the CDC [Centers for Disease Control and Prevention] and your local officials."
Acting Deputy Administrator for Resilience at the Federal Emergency Management Agency (FEMA), Carlos Castillo, adds: "Social distancing and other CDC guidance to keep you safe from COVID-19 may impact the disaster preparedness plan you had in place, including what is in your go-kit, evacuation routes, shelters and more."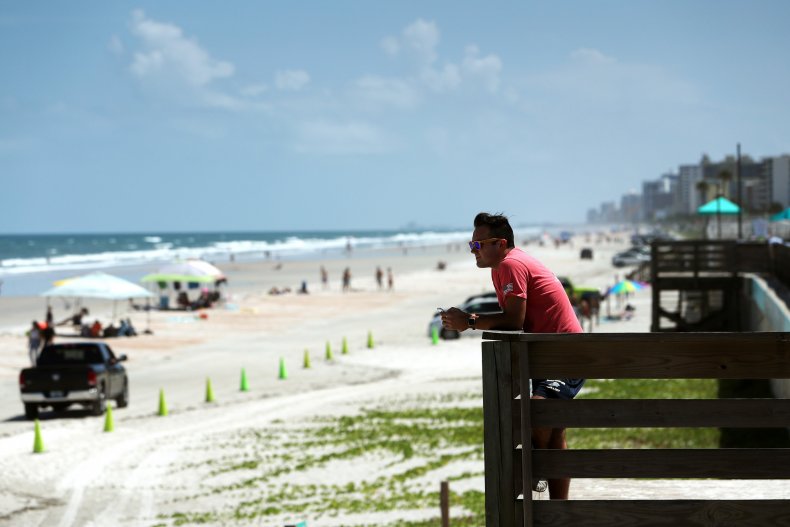 Know your risk
The NWS advises: "You can determine your personal hurricane risk, find out if you live in a hurricane evacuation zone, and review/update insurance policies."
The Ready government website of the Department of Homeland Security notes: "Find out how rain, wind, water could happen where you live so you can start preparing now.
"Make sure your insurance policies and personal documents like ID are up to date. Make copies and keep them in a secure password protected digital space," it adds.
Stock up on supplies
Make sure your household has enough supplies, including food, medication, disinfectants, face coverings and pet supplies.
"Keep your cell phone charged when you know a hurricane is in the forecast and purchase backup charging devices to power electronics," the Ready website notes.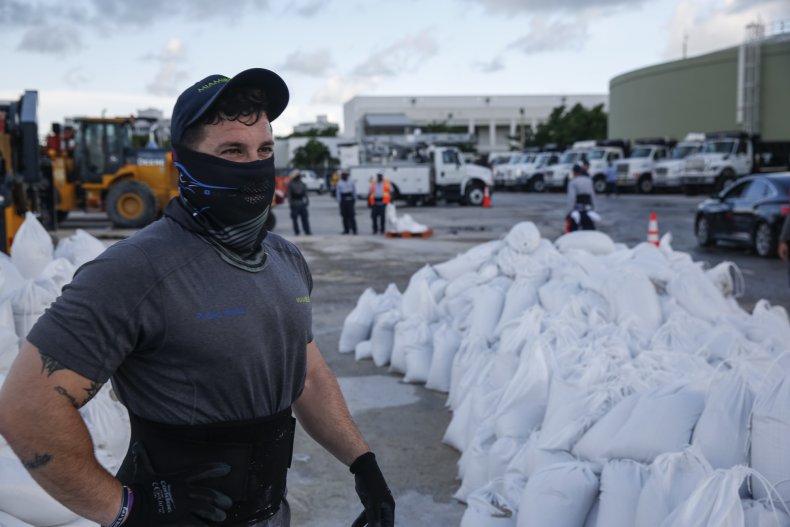 Make an emergency plan
Download the FEMA app, which provides real-time alerts from the NWS for up to five locations, and sign up for community alerts in your area.
"Be aware of the Emergency Alert System (EAS) and Wireless Emergency Alert (WEA), which requires no-sign up," the Ready website notes.
"Make sure everyone in your household knows and understands your hurricane plan. Don't forget a plan for the office, kids' daycare, and anywhere you frequent.
"You may have to evacuate quickly due to a hurricane. Learn your evacuation routes, practice with your household, pets, and identify where you will stay," the Ready website advises.
"Declutter drains and gutters, bring in outside furniture, consider hurricane shutters," it adds.
Be ready to help others
"Check with neighbors, senior adults, or those who may need additional help securing hurricane plans to see how you can be of assistance to others," the Ready website notes.
"If you or anyone in your household is an individual with a disability identify if you may need additional help during an emergency," it adds.