Hurricane Season Just Started. Again, America is Unprepared | Opinion
As the Atlantic hurricane season begins, the National Oceanic and Atmospheric Administration (NOAA) warns that there is approximately a 60 percent chance for an above average storm season this year. President Joe Biden announced that he will provide double funding, with an extra $1 billion available to help communities prepare for the coming storms. This is a very welcome start, but we need much more local, community-based weather data if we are going to keep Americans safe.
Our climate is changing, and our weather is fundamentally changing with it. While politicians and energy providers debate over why and how, we should all focus on adjusting our responses and creating solutions. That starts with better observing the state of the atmosphere, and understanding how that state drives the development of severe weather, which will then lead to better forecasting and preparation. Our nation's weather forecasting is better than it has ever been thanks to NOAA and others—but it can and should continue to innovate.
In 2005, Hurricane Katrina killed 1,833 people. Many pointed the finger at former President George W. Bush's lack of preparedness before the hurricane, and meager provision of resources afterwards. Similarly, former President Donald Trump received criticism for threatening to withdraw federal aid to California as it dealt with wildfires. Biden's generous package shows that he does not want to repeat the failures of former administrations. Yet unlike former presidents, Biden faces a more divided nation than ever; it's crucial to ensure that disaster response does not exacerbate existing social and racial divides.
Since 2010, an estimated 5,500 Americans have lost their lives due to natural disasters, a number far too high for the most economically advanced country in the world. In addition to the funding that Biden announced, the administration will also develop a NASA mission concept for an Earth System Observatory that will use big data to run detailed modelling for different weather and climate scenarios. As NASA Administrator Bill Nelson said, "If you want to mitigate climate change, you have to measure it."
This is applicable for the planet as a whole, and necessarily means measuring and providing protection at the local level. As we step forward into a century of increasingly unpredictable weather events, we need to ensure that every community, all individuals, can prepare themselves in real-time. That means having and sharing data sourced from many entities at the state and local level, not just in the centralized NOAA and NASA.
We know that natural disasters like hurricanes and fires can have a ripple of effects like homelessness, poverty and crime, as anyone who has lived in New Orleans over the past two decades can confirm. So for the sake of the fabric of our communities, we need to ensure that localized, agile weather protection systems are widespread and send alerts in time.
Not only do we need more localized measurement and forecasting, the emergency preparedness system as a whole can benefit from a bottom-up natural disaster strategy, where others are given an active voice in declaring and orchestrating what preparations are needed. Ultimately, it is often states and even local officials who know best what their communities need.
Research supports this bottom-up approach to disaster prevention. Ravindra Jayaratne of the University of East London has studied natural disaster community responses, from the U.K. to Japan.
He researched Japan's Joukumachi community in Hita City when it was hit with torrential rains in 2017. While government help came as fast as it could, it was the local residents who took the fastest and most decisive action. Local people used rain gauge data and loud speakers to communicate the impending disaster with the neighborhood in real-time. This enabled residents to get to higher ground and shelter, where they could safely await government assistance.
There were similar findings in the U.K. during the floods of 2014. Local residents communicated flood risks through meetings, magazines and flyers, with many individuals checking the latest weather forecasts hourly, and communicating that to the wider community. This was immeasurably beneficial, especially as the central British government was slow to respond.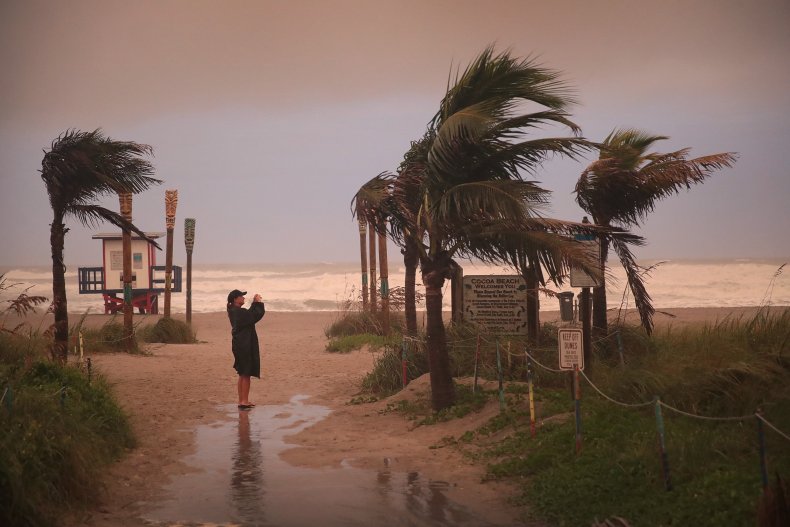 Ultimately, relying on ad hoc response mechanisms, or locally spun solutions, is not the best. Nonetheless, this research is telling. It will take coordinated action from local to federal now, before more disasters strike, to improve our preparedness at every level. The federal response systems for measurement, forecasting and warning delivery needs to be well-funded and well-resourced. The state and local contribution to these systems also needs to be funded by the federal government, and cooperation between stakeholders embraced.
Most people will recall that 2017 was a particularly vicious year for hurricanes. Collectively Hurricanes Harvey, Maria and Irma caused more than $250 billion in damages and killed over 3,000 Americans, most of them infamously in Puerto Rico by Maria. Local communities in Puerto Rico were clearly uninformed and unprepared for the devastating impacts of Maria, and the Puerto Rico authorities ill-equipped to respond. Greater local involvement in data gathering and dissemination, as well as connections to the Puerto Rico government would surely have saved many lives.
Harvey, which caused $125 billion in damages and killed 107, is also an interesting case. NOAA's forecast was spot on, predicting an incredible, almost unbelievable amount of rain, and likely prevented even more deaths. Most of the deaths were from flooding. Had Houston residents been better informed by more and better local information, including real-time rain data, agencies and individuals might have sooner understood that NOAA's forecast was becoming a reality, and many of these deaths might have been avoided.
Again, it is most important to have continued investment in NOAA in the U.S. and meteorological agencies around the world. However the strategy behind the funding is as important as the quantity of funding. We need to invest in federal operational capabilities, while also investing in improvements to measurement and forecasting that only can be achieved through cooperation with many entities at the state and local level, including those in the private sector.
This investment will facilitate the creation of local weather detection systems that identify the micrometeorological developments relevant to local communities, and all citizens can be truly prepared. In addition to the safety of our citizens, our businesses need to be backstopped at the restart of the COVID-ravaged economy. Losing their property and stock is the last thing any small or medium-sized business needs now.
Federal government agencies are needed to help protect all lives and property—whatever the weather. Nonetheless, federal investment needs to support and trust bottom-up contributions from other entities if we are to protect ourselves from far worse hurricane seasons yet to come.
President Biden should keep in mind that the federal government needs support from others as much as all Americans need his continued commitment and support during this critical time of change.
Buck Lyons is co-founder and chief executive officer of WeatherFlow-Tempest Inc., a weather technology company, and co-founder and board member of Synoptic Data PBC, a hub for environmental and aggregated weather data.
The views expressed in this article are the writer's own.