Atlantic Hurricane Season 2018 Is Officially Over: NOAA Video of Every Storm in One Minute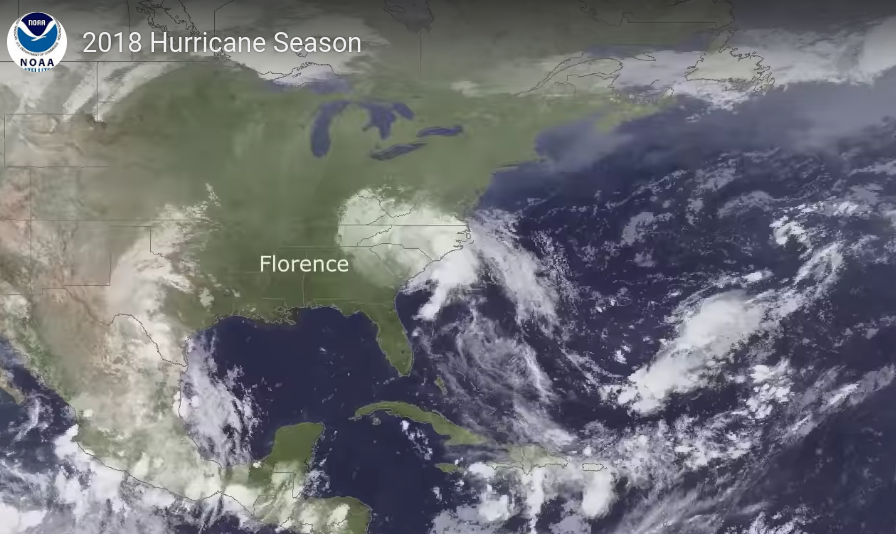 The 2018 Atlantic hurricane season started months ago on June 1 and finally came to a close with the end of November. The season brought incredible floods, storm surges, winds and more to everywhere they landed and was one of the more damaging storm seasons in recent years.
The season had more named storms than your average hurricane season, with a grand total of 15 named storms, eight of which were hurricanes. An average season usually has 12 named storms with six of them reaching hurricane status, according to the National Oceanic and Atmospheric Administration.
A video compilation of satellite imaging of the storms all season long was created by the Satellites division of NOAA. The video is incredibly fast but for those watching closely, it's possible to see the storms forming and moving from the Atlantic over to the mainland of the United States. To make it a little easier to spot, NOAA added the names of the named storms to their systems.
Even though the season doesn't officially begin until June 1, there was hurricane activity before the season even started this year. This year Tropical Storm Alberto actually formed on May 25.
The same thing has happened in the four years prior as well, according to NOAA.
This hurricane season was also set apart by the fact that there were more subtropical storms than any other season since 1969. This means that the storms had tropical and non-tropical characteristics to them. There were a total of seven storms were classified as subtropical at some point in their development and then all of them eventually became tropical storms. The 2018 season was also the first in 10 years that saw four named storms active all at the same time.
One of the eight hurricanes that formed this season was the strongest to ever hit the Florida panhandle leaving many areas completely destroyed by the pure force of the storm. Hurricane Michael made landfall as a Category 4 storm with maximum sustained wind speeds of 155 miles per hour, and when looking at wind speed, it broke another record as the fourth-strongest storm to hit the continental U.S.
Hurricane Florence was another huge hit of the year. The storm caused record rainfall in some areas as well as record flooding. The effects of the storm were still being felt three weeks to a month after it made landfall, in some areas it took that long for the river to crest.
​