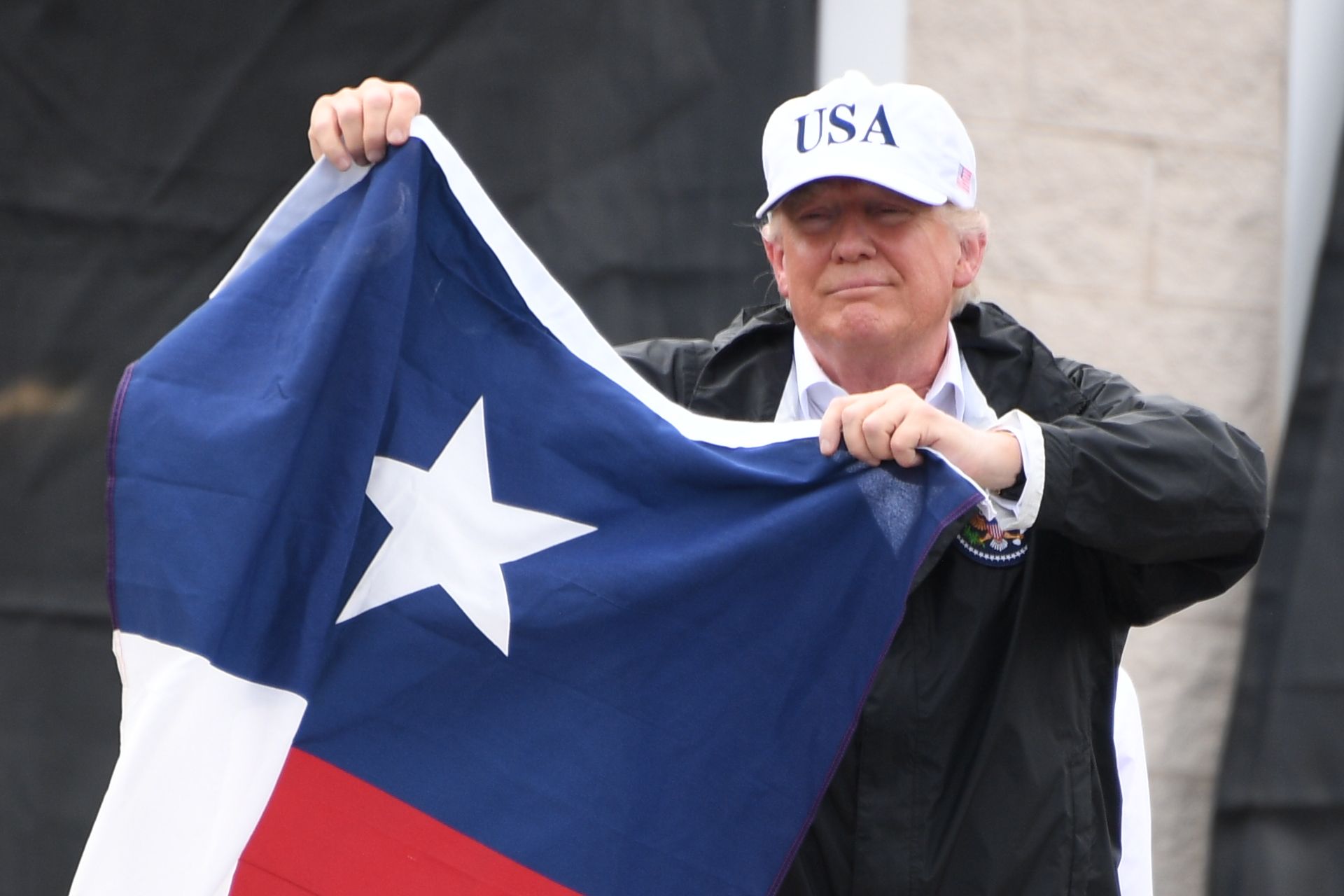 Residents of one Texas city are being asked to sign a loyalty oath to Israel if they want to receive funds for Hurricane Harvey relief—and civil liberties experts are saying the approach is illegal.
The city of Dickinson is applying a pro-Israel state law to storm relief, demanding that any citizen or company seeking relief money from the city's Harvey Relief Fund promise to never boycott Israel.
It stems from a pro-Israel law, signed by Republican Governor Greg Abbott in May, that prohibits the state from entering into a contract with any company unless it "does not boycott Israel" or take action "to penalize, inflict economic harm on, or limit commercial relations specifically with Israel."
The state is instructed to use its large economic power to "encourage" any company to stop boycotting Israel. The Texas law only says that companies are held to the pro-Israel standard, but Dickinson is requiring citizens to sign a no-boycott pledge if they're interested in grant money.
The contract reads: "By executing this Agreement below, the Applicant verifies that the Applicant: (1) does not boycott Israel; and (2) will not boycott Israel during the term of this Agreement."
The American Civil Liberties Union (ACLU) quickly stepped in to call the contract a violation of free speech rights.
"The First Amendment protects Americans' right to boycott, and the government cannot condition hurricane relief or any other public benefit on a commitment to refrain from protected political expression," said ACLU of Texas Legal Director Andre Segura in a statement.
Similar rules are approved in at least 20 U.S. states and New York City, but most specify a ban on companies that push back against Israel. The state laws are a broad response to a global campaign called the Boycott, Divestment, Sanctions Movement, which uses economic pressure to force Israel to stop building settlements on Palestinian land.
Kansas approved a stronger version of the law in July. It prohibits the state from entering into a contract with any individual or company boycotting Israel—for instance, requiring school teachers to declare support of Israel. The law is facing a legal challenge from the ACLU, and Kansas citizens are not now dealing with an emergency of a devasting hurricane, such as the one that pummeled Texas two months ago.
Federal efforts to block Israel boycotts have not succeeded. Most recently, Senator Benjamin Cardin (D-Md.) introduced a proposal in March, but it never got out of committee, despite 37 Republican and 13 Democratic co-sponsors.