Hurricanes, Floods and Wildfires: 2018's Extreme Weather in Pictures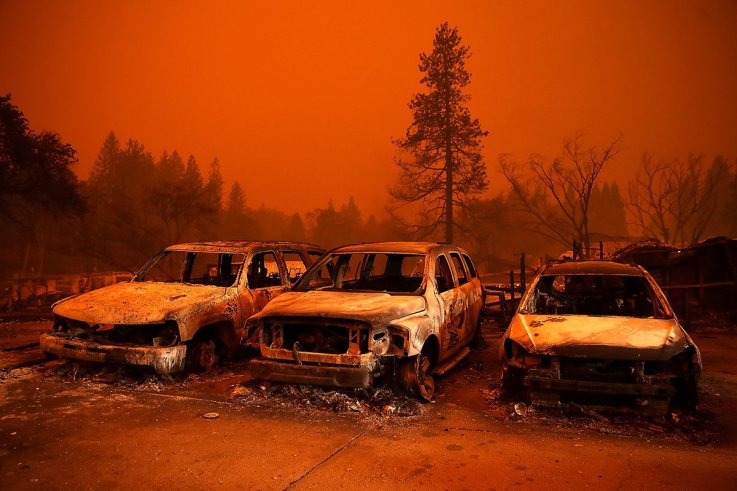 Wild weather dominated the headlines in 2018. As early as January, the east coast of America was bitten by sub-zero weather conditions, breaking the record for the lowest temperatures in some areas.
A powerful blizzard deposited a foot of snow onto New England and caused flooding in coastal areas. Europe saw a similarly vicious cold snap on the arrival of a dramatic storm, dubbed the Beast From the East, the following month.
Volcanoes and earthquakes were responsible for some of the years' worst natural disasters. In May, Hawaii's Kilauea volcano began spewing streams of lava which covered entire neighborhoods. A 6.9-magnitude earthquake followed shortly afterwards, causing a minor tsunami along the coast.
One of the deadliest natural disasters occured in Indonesia, when a 7.5-magnitude earthquake triggered a tsunami. The catastrophe killed 2,000 people, and affected over a million others.
After a freezing winter across much of the world, temperatures swung the opposite direction in July, as a heat waves from Britain to Japan saw the hottest summers in decades. Japan's heatwave was so intense that it was declared a national disaster by the government, killing over 80 people.
In Greece, the heat and the wind proved to be a deadly combination, whipping up wildfires that spread fast. Although some managed to seek refuge in the sea, the fires ultimately left 93 people dead.
In November, California was also devastated by the Camp Fire wildfire, the deadliest and most destructive wildfire in the state's history. The fire killed over 85 people, burned over 150,000 acres, and took 17 days to contain completely.
Hurricane season hit the U.S. hard this year. Hurricane Florence, which smashed into the Carolinas in August, killed over 50 people. Hurricane Michael followed in October, blowing through Central America before making landfall in Florida as a high-end Category 4 hurricane.
Scientists are linking extreme weather to man-made climate change with increasing certainty. Yet despite the many Americans directly affected by extreme weather, President Donald Trump seemingly remains skeptical of the scientific evidence.
We've gathered the best images of the year's most dramatic weather events and natural disasters from around the world, from the Camp Fire's devastation to Asia's deadliest earthquakes.