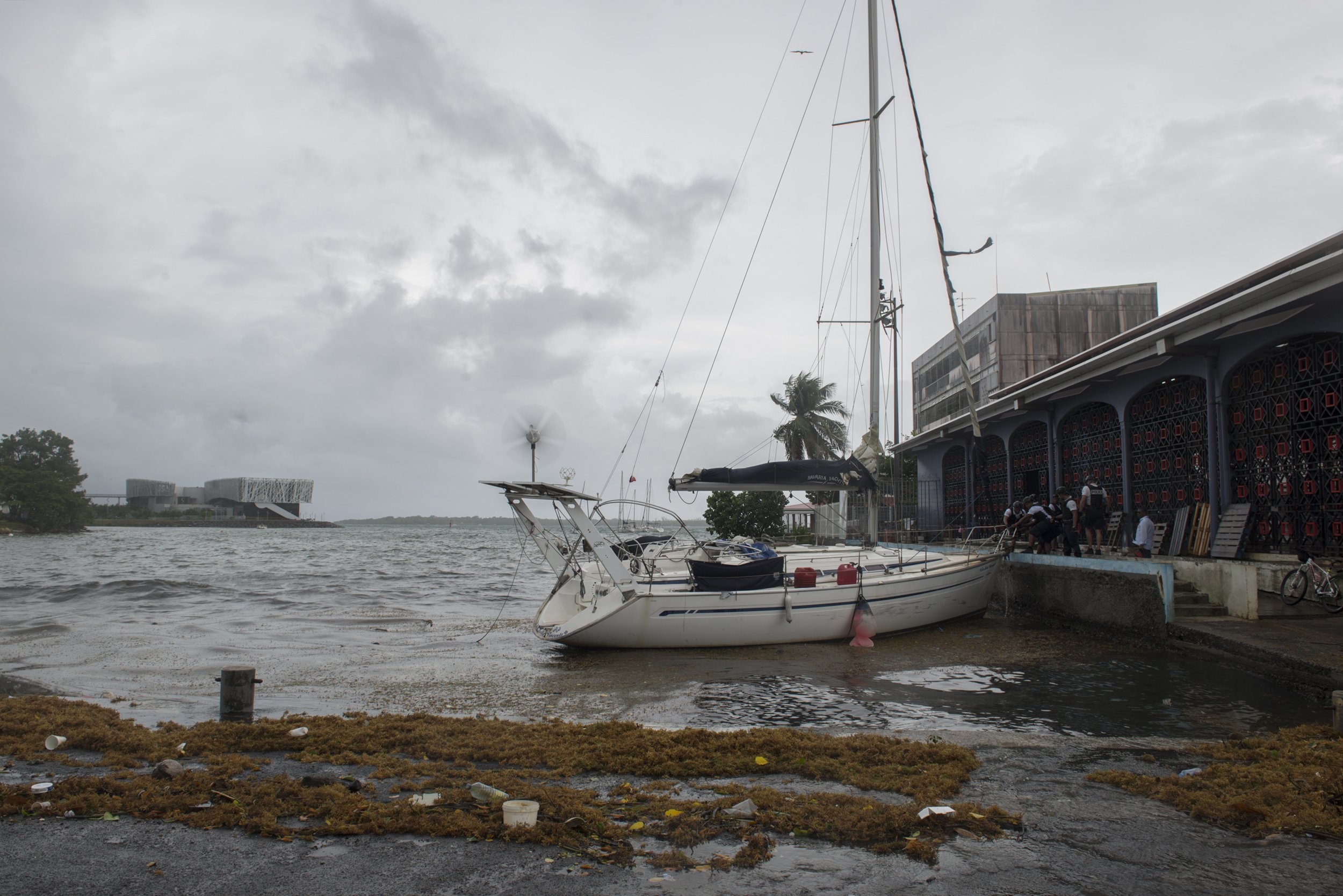 Newsweek published this story under the headline of "Frederic Hits the Gulf Coast" on September 24, 1979. In light of the current hurricanes, Newsweek is republishing the story.
At the Tillmans Corner Mall outside Mobile, Alabama, Wilma and Bob Walker removed soggy dresses from the remains of her boutique and dumped them onto his red pickup truck. Their shop was only one of dozens of stores and fast-food restaurants in the shopping mall razed last week by Hurricane Frederic—which also ripped up every pecan tree on the Walkers' farm and flooded their $86,000 bean crop. "This is the worst thing that could have happened," sighed Bob Walker. "I can't believe it." In downtown Mobile, city clerk Richard L. Smith surveyed the devastation and shook his head. "Never, never in my earliest recollection have I seen destruction like this," he said.
Frederic, which plowed across the Gulf Coast last week with winds of up to 130 mph, was the worst storm to hit that area since mighty Hurricane Camille ripped through a decade ago and claimed more than 250 lives. This time, there were less than twenty deaths. "It's a miracle," declared Alabama Gov. Fob James.
The death toll was kept low partly because coastal residents were ready for Freddie after it swept up from the Caribbean on the heels of Hurricane David, which had devastated the Dominican Republic and sideswiped the U.S. Nearly half a million people were evacuated in Mississippi, Alabama, Louisiana and Florida, about a third of them settling into 50 Red Cross shelters set up between Biloxi and Pensacola. Most did not have to be asked twice. "People have learned a lesson from past storms," said Mobile Mayor Lambert C. Mims, who lost the roof of his own house. "People down here take orders to evacuate very seriously." Total damage was estimated at $1.5 billion.
The storm's first victim was Dauphin Island at the mouth of Mobile Bay, where two dozen stubborn souls refused to evacuate. None died, but after Frederic had passed, the tiny island looked like a child's sandbox strewn with toys—an upturned sailboat here, a half-buried car there—and the causeway connection the island to the mainland had been smashed.
Watusi
In Mobile, the roof was partly torn off the 121-year-old city hall, and dozens of windows were blown out of the city's few skyscrapers. About 100 policemen sought shelter from the hurricane in an armory—until the wind blew out a concrete rear wall. "You could hear it popping, then it exploded," said patrolman Paul Craven."The roof started doing the Watusi." The wind also hurled a United Parcel tractor-trailer through a concrete highway abutment into the bay. Police and paramedics managed to throw a rope to the terrified driver and pull him to safety.
Throughout the stricken coastal area, homes were destroyed—as many as 80 per cent of those on the beachfront—or left without electricity. Water and gasoline supplies began to run short and people had to wait hours in line to buy ice. National Guardsmen were mobilized to hold looting to a minimum and Mayor A. J. Cooper of Pritchard, Alabama, issued shoot-to-kill orders to police. President Carter praised the quick action taken by local officials as he viewed the damage in Mobile, Pensacola and Pascagoula, Mississippi, late in the week, and he promised continued Federal aid until all the storm damage is repaired.
Reduced to a tropical storm at the weekend, Frederic continued to generate strong winds and serious flooding as far north as Buffalo, New York. But the ill wind apparently did blow some good: the Coast Guard reported that hurricane-spawned high tides on the South Texas coast washed up tar balls and oil that had accumulated offshore from this summer's massive Mexican oil well spill. Said Dr. Nancy Maynard of the National Oceanic and Atmospheric Administration: "It's very definitely a plus in terms of cleanup."