Hurricane Irma, Jose and Katia Live Streams: How to Watch and Track the Three Major Storms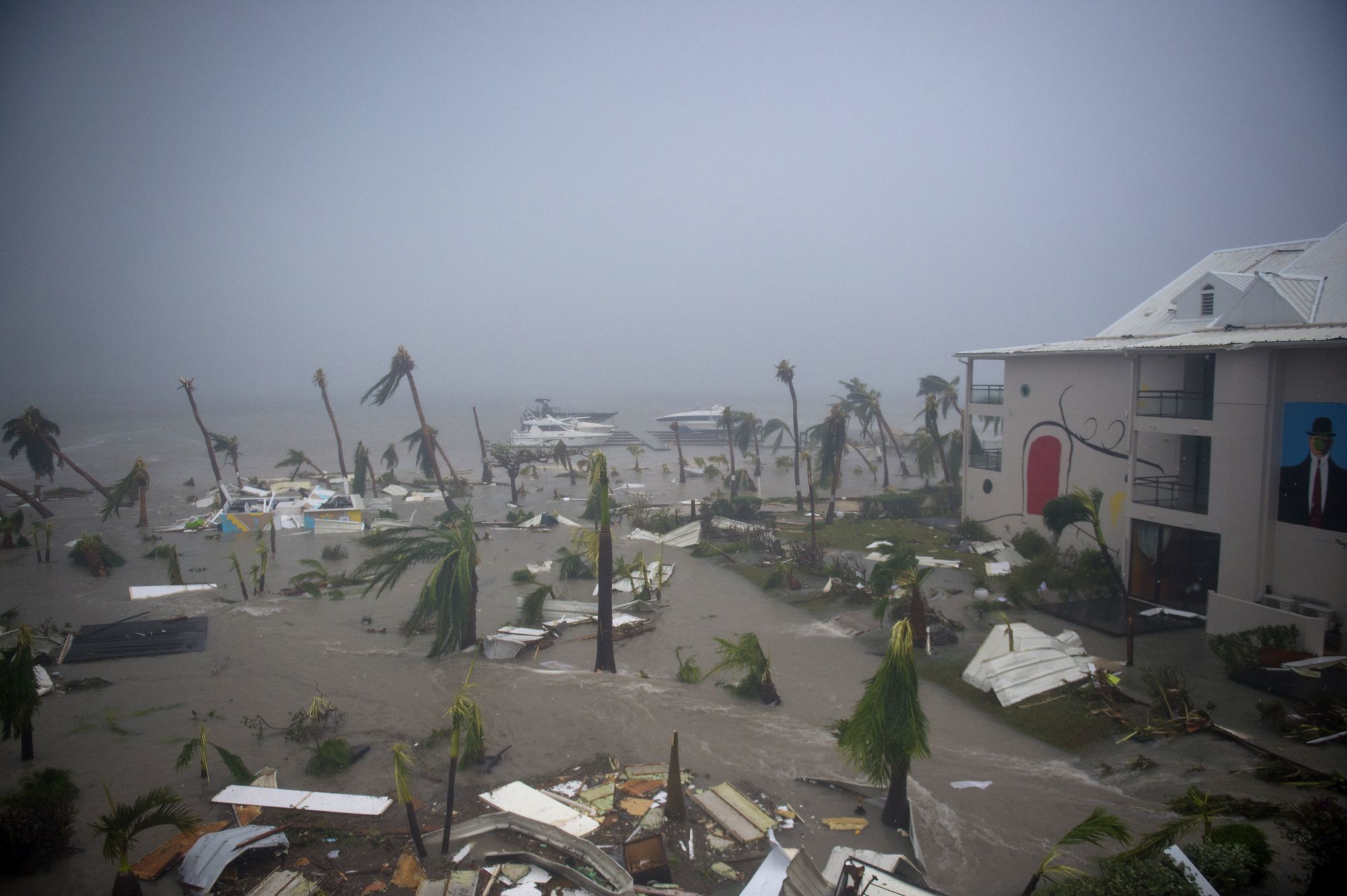 Mother Nature has unleashed three powerful hurricanes that are expected to cause, or have already caused, significant damage in the Caribbean islands and Mexico, with Florida and other southern U.S. states firmly in their crosshairs within the next few days.
The three hurricanes—Category 4 Irma, Category 4 Jose and Category 2 Katia—are swirling and wreaking havoc along their distinct paths. Both Irma and Jose are moving up the eastern Atlantic Ocean, with Irma already causing destruction in the northern Lesser Antilles and Jose expected to do the same over the weekend.
Irma and Jose are now in the record books for their size and speed. Each developed speeds of 150 mph or more, marking the first time two such powerful storms have taken place in the tropical Atlantic simultaneously.
Irma has slowed down to 155 mph as it barrels toward Florida after previously reaching wind speeds of 185 mph. Its current path runs from the central Bahamas to Cuba's north coast; projections indicate it won't drop to a Category 1 after making landfall and heading up Florida until Monday, according to Weather.com. Follow the same link to track Irma's path throughout the weekend.
Florida Governor Rick Scott has repeatedly warned residents to evacuate, and estimates have indicated that as many as 100,000 people could require shelter because of Irma.
But even as it slows down to a tropical depression by Tuesday, remnants of Irma are projected to head even more north and hit Georgia, South Carolina, Alabama, Mississippi, Tennessee, Kentucky and other states in the area.
Now at a speed of 150 mph, Jose is on a somewhat similar path as Irma, and by Saturday could hit the same areas Irma decimated on Tuesday and Wednesday. As of Friday afternoon, 23 people have been confirmed dead across the Caribbean due to Irma's destruction. However, Jose's path appears to take it back out into the Atlantic.
The mammoth size and breadth of Irma and Jose were captured by the International Space Station Friday.
Katia built up its power while it moved toward the Mexican gulf coast Friday, and its speed could increase prior to reaching land on Saturday. The National Hurricane Center stated that Katia is expected to drop 10 to 15 inches of rain over northern Veracruz, eastern Hidalgo and Puebla, though it's possible parts of those areas in Mexico could see 25 inches, as could San Luis Potosi. The center warned that the rain could cause "life-threatening flash floods and mudslides," especially in mountainous terrain.
A live tracking of Irma is available at NBC News, while Mexico News Network has live coverage of Katia.