Husband Allegedly Kills Wife With Concrete Block, Claims 'Powerful' People Infected Him With Mayonnaise
A California man who was arrested earlier this month on suspicion of killing his wife claimed he had been infected with mayonnaise prior to the incident, police say.
Nathaniel Gene Robertson, 46, was detained by deputies from the Kern County Sheriff's Office after officers responded to a call on the morning of July 11 saying a female victim had received blunt force traumatic injuries at a home in the 300 Block of Sycamore Drive in Oildale.
When Kern County deputies arrived, the suspect's 57-year-old wife, Lidia Robertson, was found deceased. Robertson was identified as a suspect by detectives and charged with murder. He was taken into custody after being located near Riverview Park at about 8:00 a.m. on July 12.
During later interviews with police investigators, the man admitted to hitting his wife with a concrete block, according to court records obtained by local media outlet KGET-TV. Robertson said he was showing mercy and claimed "the alignments were not in place to protect her."
KGET-TV reported the suspect said he was infected by mayonnaise given to him by a group of "powerful" people that could not be identified. When asked if he used drugs, the man allegedly admitted to using "ice"—a term for crystal methamphetamine—to help him breathe.
Robertson is currently being held at the Kern County Jail on a $1 million bail. Inmate records that have been published online confirm the suspect is facing a first-degree murder charge.
A preliminary hearing has been set for August 1 at 8:30 a.m.
KGET-TV reported he pleaded not guilty during an initial court appearance last week. The outlet reported Robertson told investigators his partner had been his best friend. "I didn't want to hit her a bunch of times, I wanted to end it, I didn't want her suffering," he said in an interview.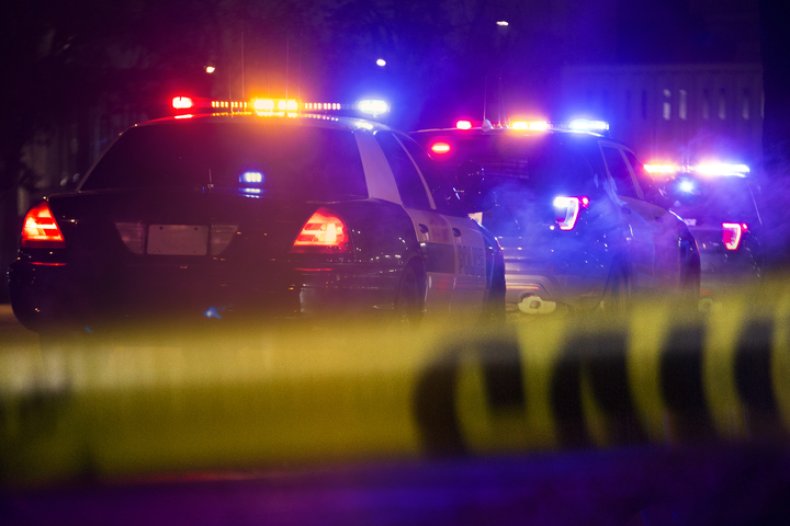 The court heard how the victim was found surrounded by a pool of blood, with the concrete block still beside her body. According to the court filing, police said a neighbor told officers an argument had been heard coming from inside the Bakersfield home the night before the incident. The same evening, the suspect allegedly left the residence before returning with a "large rock."
When deputies located Robertson on the morning of July 12 he had been searching for a place to take his own life, police said, KGET-TV reported—citing the court documents.
Upon conviction, a first-degree murder charge in California carries a potential sentence of up to 25 years in a state prison, according to criminal defense attorney Robert M. Helfend. Legal reference website StateLaws.com says the charge can also result in life imprisonment in state prison without the possibility of parole.
The California Mental Health Helpline can be contacted for a free consultation on mental health treatments. The free consultation phone helpline can be reached via: (855) 559-3923.