Pregnant Woman Criticized for Her Baby Daughter's Name Choice: 'It's Cruel'
A husband has been backed for refusing to call his daughter by an "embarrassing" name.
In a viral post on the forum Mumsnet, user Thedeepdeepsea said she is pregnant and her husband "can't think" of any names for their daughter.
She explains she likes the name "Ocean" but her husband has opposed it as he thinks it is "embarrassing." You can read the thread here.
Over 80 percent of users have agreed with her husband and said Thedeepdeepsea is being "unreasonable."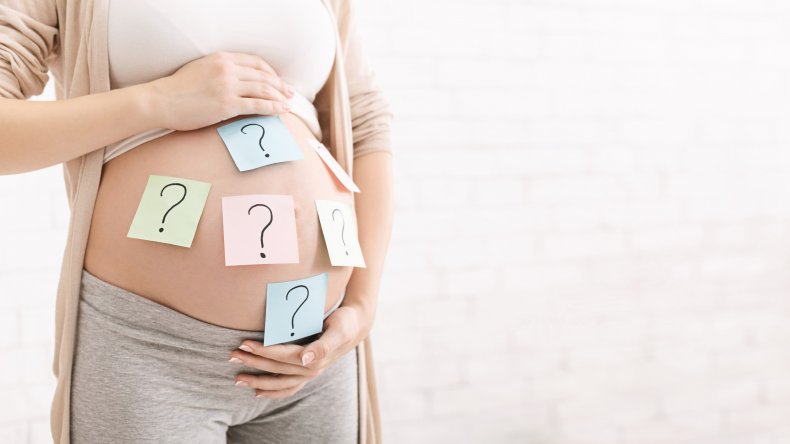 Newsweek spoke to Amber Marine, a U.K.-based love and relationship coach, on the viral post. She said: "It's always such an exciting time with a new baby on the horizon, and picking a name is such a lovely part of that journey. Children's names, like many things, are very subjective.
"I totally understand the choice of the name Ocean because the ocean is such a beautiful thing and loved by most. However, the husband might be aware that children in the past have been bullied for their names and he wishes for a safe more conservative option and thus is saying this with the best intentions."
"In a relationship, we must respect differences, discuss things thoroughly, and hope to find a mutual agreement.
"It may be useful to highlight the names of celebrities' children, such as Gwyneth Paltrow's daughter's name 'Apple' and Will Smith's daughter's name Willow.' Both these names are evocative of well-being and come from the heart of their parents.
"My advice is to give [the husband] a little acceptance time, ask him to consider more suggestions until you reach a likable compromise, or indeed wait until the birth when he may change his mind and join you in picking 'Ocean.'"
Newsweek has previously looked at strange baby names. Many celebrities opted against traditional names, such as Kylie Jenner and Travis Scott, who called their daughter Stormi.
The phrase 'out with the old and in with the new' may spring to mind when looking at traditional names as research shows they are becoming extinct.
Baby Center—an online resource for new and expecting parents—has revealed that 28 names have fallen off their annual 100 top picks list. The names Tina, Kerry, and Elliott are all at risk of becoming extinct.
What did the comments say?
Over 270 users commented and many are siding with the original poster's husband.
One wrote: "It's awful, sorry. It's not even a name, it's a word."
"Unless you are a Kardashian, probably not. It's nice in a way but too out there I think," advised another.
Another said: "Try to imagine introducing yourself as an adult as Ocean. It's cruel to a child & ridiculous and embarrassing for an adult!"
"Call your baby what you like and don't ask Mumsnet," suggested one more.
Newsweek was not able to verify the details of the case.