Husband Dragged for Booking Wife's 50th Meal at 'Karen' Restaurant
The internet has slammed a husband for booking a novelty restaurant for his wife's 50th birthday.
Shared on the discussion site Mumsnet on Wednesday, the user, trapperjohna, revealed the story and wrote: "It's my 50th next Saturday. My husband told me he'd book a nice restaurant and I was really looking forward to it as we rarely ever eat out.
"Today he's revealed he's booked a place in Sheffield—which is annoying enough in itself, 90-minute drive for a meal and it won't be relaxing at all—which is a novelty restaurant where staff are intentionally rude to you."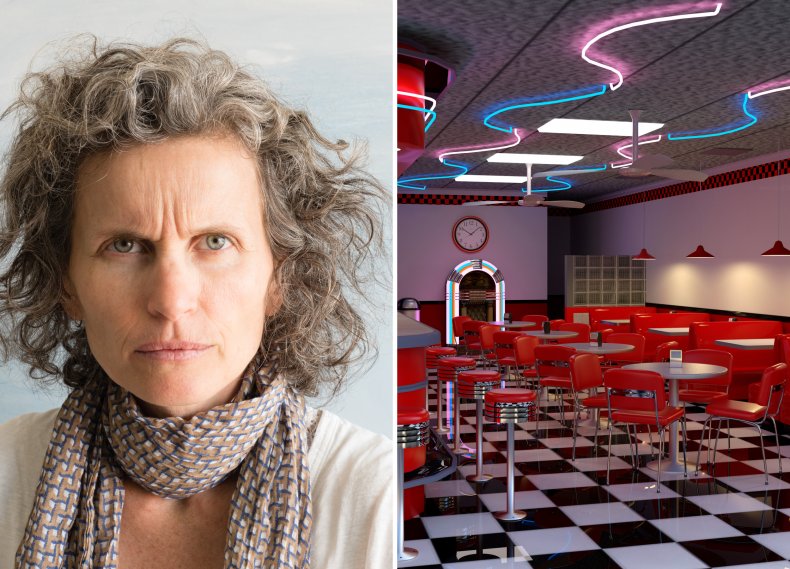 Named Karen's Diner, the restaurant in Sheffield was the U.K.'s first restaurant in the chain that has gained huge popularity in Australia. With diners in Sydney, Brisbane, and Melbourne, the chain describes itself as "an absurdly fun experience," where intentionally rude waiters greet customers and provide bad service, expecting complaints and frustration in return.
A term that gained popularity on the internet in 2019, "Karen" is a popular insult for a very specific type of person. Described as an irritating, entitled woman who would not hesitate to speak to the manager if the chicken hasn't been cooked exactly the way they'd do it—you definitely don't have to be called Karen to be a Karen.
The term gained more popularity in 2020 when viral videos saw women branded as Karen for refusing to wear a face mask during the height of the COVID-19 pandemic or shouting at unsuspecting people following what was usually a simple misunderstanding that got blown far out of proportion.
On its website, Karen's Diner rates itself with one star—unlike customers who have been delighted by the hilarious experience and left an average four-star review on Google. But the Mumsnet user was not prepared to get in on the joke.
"I asked why on Earth he'd booked that and he said because he was curious about it and thought it'd be fun," wrote trapperjohna.
"It's not me at all. I'm very self-conscious and even though it'll all be a joke the thought of the staff verbally abusing me makes me anxious. I'll end up taking something to heart and getting upset," she explained. "My husband is annoyed I've asked him to cancel it and says I'm a spoilsport, but it's my birthday dinner."
With over 560 replies, Mumsnet users overwhelmingly sided with the woman, slamming the husband for what they branded a "ridiculous" idea.
"Tell him to go alone and go somewhere you would like," wrote one commenter. While another said: "Why on earth would he book that?! I also feel like people being rude to me all night would feel quite upsetting—especially on my birthday."
"If he wants to be told to f*** off so badly, I'm sure you can provide that experience," said one Mumsnet user.
"It really is my idea of actual hell," said the poster who is dreading the outing. "I was bullied at school, the anxiety I'm feeling over going to this restaurant reminds me of the fear I felt before going to school."
"It looks awful. I can't imagine the type of person who would enjoy this," said another commenter. "Does he not know you at all? How on earth could he think you would enjoy that?" asked another Mumsnet user.
If you have a similar family dilemma, let us know via life@newsweek.com. We can ask experts for advice, and your story could be featured on Newsweek.