Husband Shoots Wife, Stepson Dead at Their Home: Police
A man allegedly fatally shot his wife and teenage stepson at their home in Texas, according to police.
Austin Police Department (APD) officers arrested David Ontiveros Jr., 42, after his wife Christina Limon, 39, and her 14-year-old son Rudy Limon-Lirra were shot in their home near the 6000 block of Garden View Drive in Austin on Friday, April 22.
Prior to the fatal shooting, 19 people had died after being shot in Austin this year, according to the Gun Violence Archive.
According to Fox7, security footage showed the victims arrived home with groceries at about 3:30 p.m. on Friday.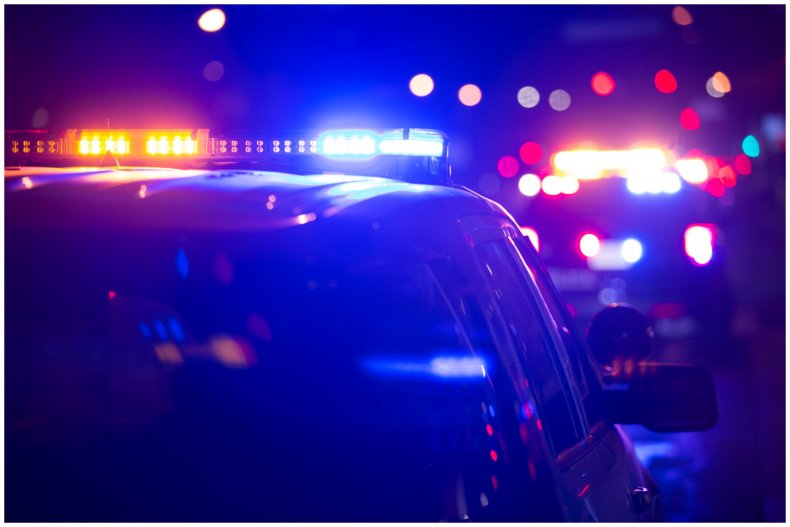 Audio recorded Limon asking why Ontiveros Jr. was sitting in the dark before gunshots could be heard, followed by screams from the mother and his stepson, the network reported.
Ontiveros Jr. could then be seen leaving his home a couple of minutes later before driving off in a car.
He returned around 4 p.m., called 911 and told officers his stepson came at him with a knife before the gun he was holding went off and claimed both the teenager and his wife were dead, according to documents obtained by Fox7.
In a Friday press briefing, APD officer Juan Asencio told reporters Limon-Lirra initially survived the shooting but later died at a nearby hospital.
He told reporters: "Once officers arrived on the scene, they found two victims inside of a residence. One of the victims was pronounced dead on scene.
"The other victim had life-threatening injuries. That victim was transported to the nearest hospital, but that victim did succumb to his wounds as well."
Police later found a firearm in the front bedroom of the home and a shell casing outside the door. But officers did not find any knives near either victim.
Ontiveros was later charged with two counts of capital murder and is being held at the Travis County jail on a $1million bond.
Newsweek has contacted the APD for comment.
Unfortunately, the shooting is only the latest example of a man being accused of killing his partner.
Earlier in April a man was arrested after he allegedly shot and killed his wife in front of his daughter and the child's friend in Indiana.
The Clark County Sheriff's Department said Elizabeth Bennett Lewis died after she was shot multiple times.
A report obtained by NBC affiliate WTHR said Mac Lewis fired several shots while Elizabeth's 11-year-old child and her 10-year-old friend were close by.