Huskies Defy Odds, Upset Baylor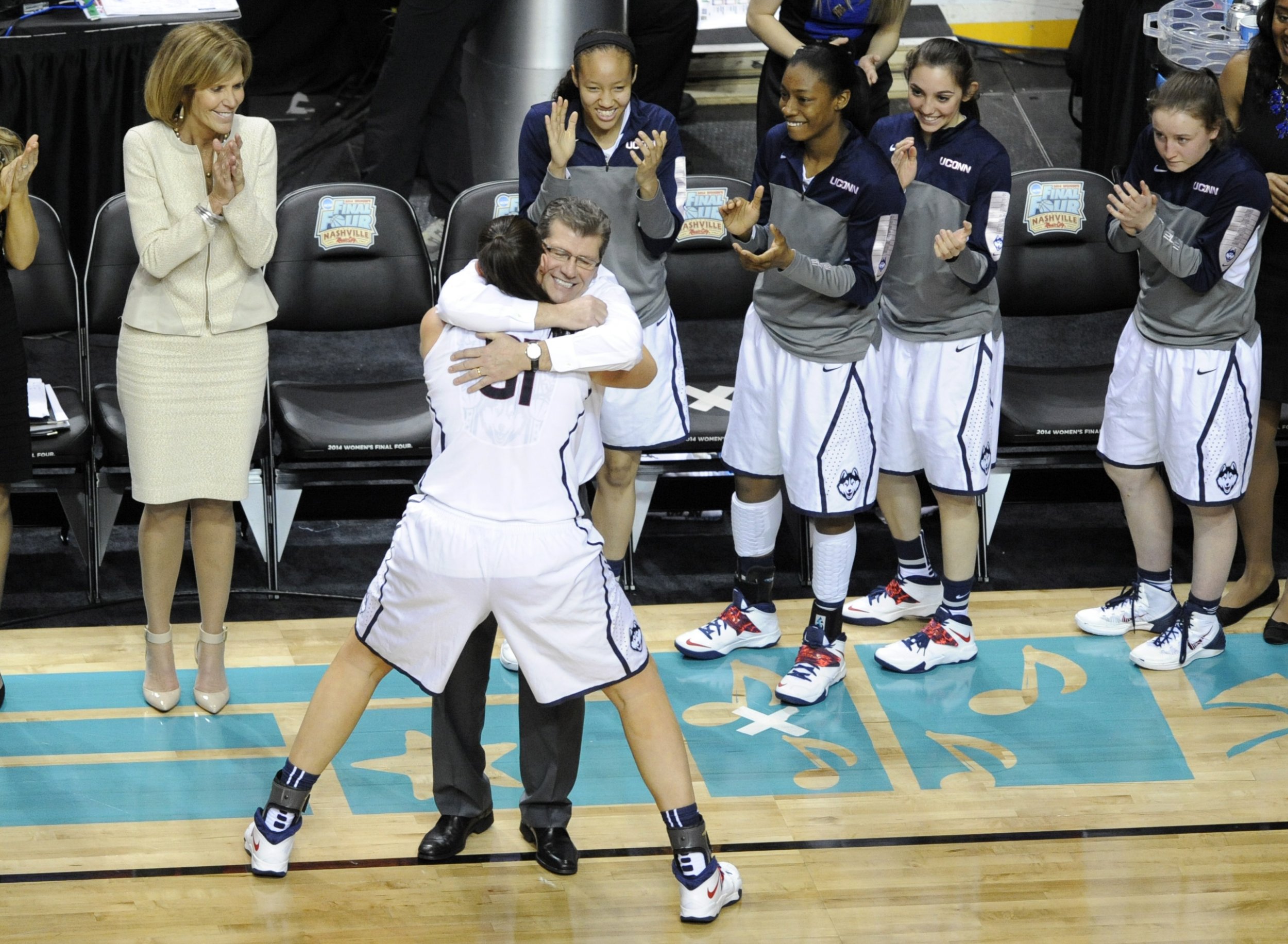 Their eyes met from across a midcourt circle on a hardwood floor: the 62-year-old coach, who had just won his 314th game at Gampel Pavilion in Storrs, Connecticut, and the 18-year-old freshman, who had just won her first. Geno Auriemma and Crystal Dangerfield smiled, took a step or two toward one another and then warmly embraced. Some Huskies go four years without such an overt display of affection from a coach, much less from the demanding Auriemma.
Moments earlier, the third-ranked Huskies had dispatched No. 2 Baylor, 72-61, to win their, yawn, 77th straight (technically, an upset). The sinewy 5-foot-5 Dangerfield did not start in her home court debut, but she led all scorers with 19 points. "I thought she was the best player on the floor," said Baylor coach Kim Mulkey. "I don't think she realizes how valuable she is to them. She sure kicked our ass."
After just one home game, Dangerfield has earned the respect of two coaches who between them have won 15 national championships (11 for Auriemma and four for Mulkey, two of which were as an All-American point guard at Louisiana Tech). That surname may be misleading. "Where she goes from here will be fun to watch," Auriemma said.
It will be, and hopefully more fans coast to coast will have an opportunity to follow Dangerfield's growth. Thursday night's game, featuring the two most charismatic coaches in the sport and arguably the top two programs (Notre Dame is ranked No. 1 this year), did not air on any ESPN network. That is a minor surprise, as ESPN has zealously championed the growth of women's basketball for decades. "What do you mean, it wasn't nationally televised?" Geno asked, taking mock offense. "We were on in 14 million homes on DirecTV [SNY]. We're on the station that has the Mets and the Jets!"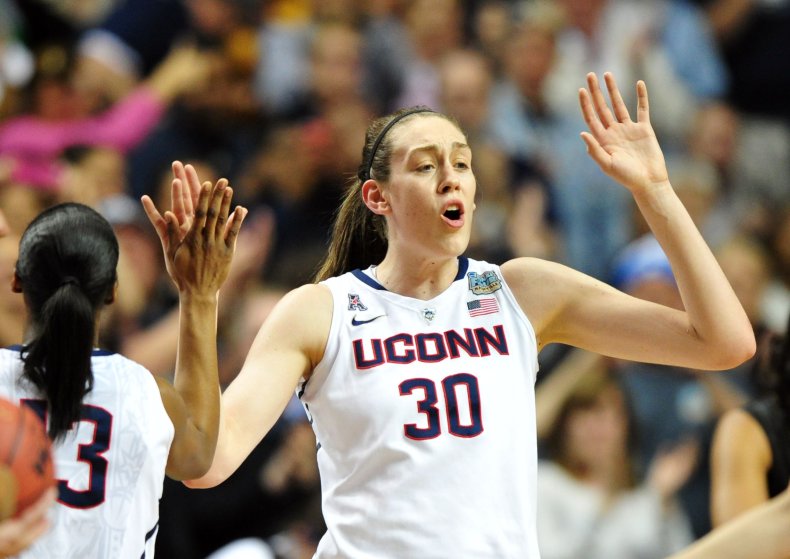 As much as women's college basketball has evolved since 1995, when UConn and Tennessee first tangled and birthed the rivalry that became the cornerstone of the sport's appeal for the next 15 years, Husky hegemony has damaged the brand. UConn is in the midst of its third 70-plus game win streak of this century and last season they won all 38 of their games by double digits. If sport is unscripted drama, UConn has evolved their version of it into unscripted massacre. And so on a Thursday evening in November when the NFL, college football and the NBA were all airing nationally on network TV or basic cable, the best women's game of the season was relegated to a side court.
This is hardly Auriemma's fault. Last season the Huskies played five Top 25 opponents before conference play opened. This winter they will meet five nonconference foes in the top 10, including a visit to Notre Dame in two weeks. "You can't ask for more attention and then not play games that get a lot of attention," says Auriemma. "If you want games on TV, they have to be compelling games."
For UConn's rabid following, the Huskies will be compelling this season because of Dangerfield. For everyone else who cares about the sport, UConn's appeal is rooted in the exodus of Breanna Stewart and Moriah Jefferson, who were taken No. 1 and 2 in the WNBA draft, respectively, after leading UConn to its fourth consecutive national championship last April.
In Monday's season opener at 12th-ranked Florida State, the Huskies won by just two points. Dangerfield was a negligible presence that night. On Thursday night, Baylor briefly led in the third quarter and the score was tied at 54 with seven minutes remaining. The difference in the deciding minutes? "Toughness," said Mulkey. "Just flat-out toughness. They're just a little bit tougher."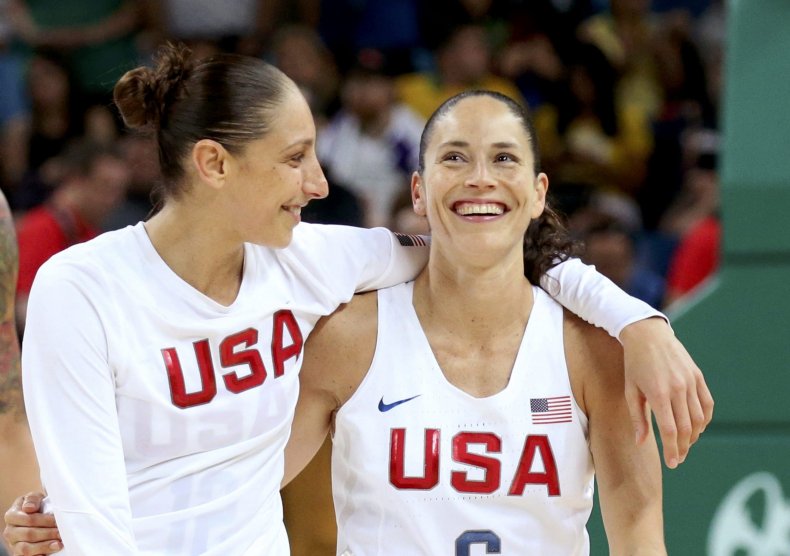 Auriemma has coached a slew of All-Americans and a plethora of national players of the year, but his favorite trait in any player is toughness. Rebecca Lobo, his first superstar, endured four seasons of being told that she was "the worst post player in America." Sue Bird, another national player of the year, flourished within Auriemma's crucible. During one particularly contentious practice in 2001, Auriemma halted a scrimmage to quote a scene from the film The Rock about the venal sin of just trying your best. "Remember what Sean Connery said about 'just try your best,'" Auriemma said, "'Losers always whine about their best. Winners—
"'Go home and fuck the prom queen,'" Bird interrupted, quoting the film verbatim. A smile spread across Auriemma's face.
The Huskies under Auriemma, now in his 31st season, are absolute winners. In terms of national championships, they have won one in a row (1995 and 2000), two in a row (2009-2010), three in a row (2002-2004) and four in a row (2013-2016). Auriemma has led them to six perfect seasons. Their current 77-game victory streak tops a former 70-game win streak but falls shy of the 90-game win streak the Huskies ran off between 2008 and 2010.
Auriemma already owns more national championships and a longer winning streak than anyone in women's college basketball, not to mention UCLA's legendary men's basketball coach, John Wooden, but nothing's better than more. If UConn surpasses its own 90-game win streak this season, it must add No. 8 Texas, the top-ranked Fighting Irish, No. 7 Ohio State and No. 6 Maryland to its list of victims, and all before New Year's. What makes it intriguing, for the first time in a few years, is that these Huskies are not a breed apart. "It feels good to be in these kind of games," Auriemma said after a second straight battle that that was anyone's to win midway through the fourth quarter. "It feels good to me."
It does feel good. The Huskies' overwhelming talent most years leads fans of the women's game to assume, often accurately, that it's about the size of the dog in the fight. But not always. This season, led by a diminutive but fearless freshman, winning may be about the size of the fight in the dog.