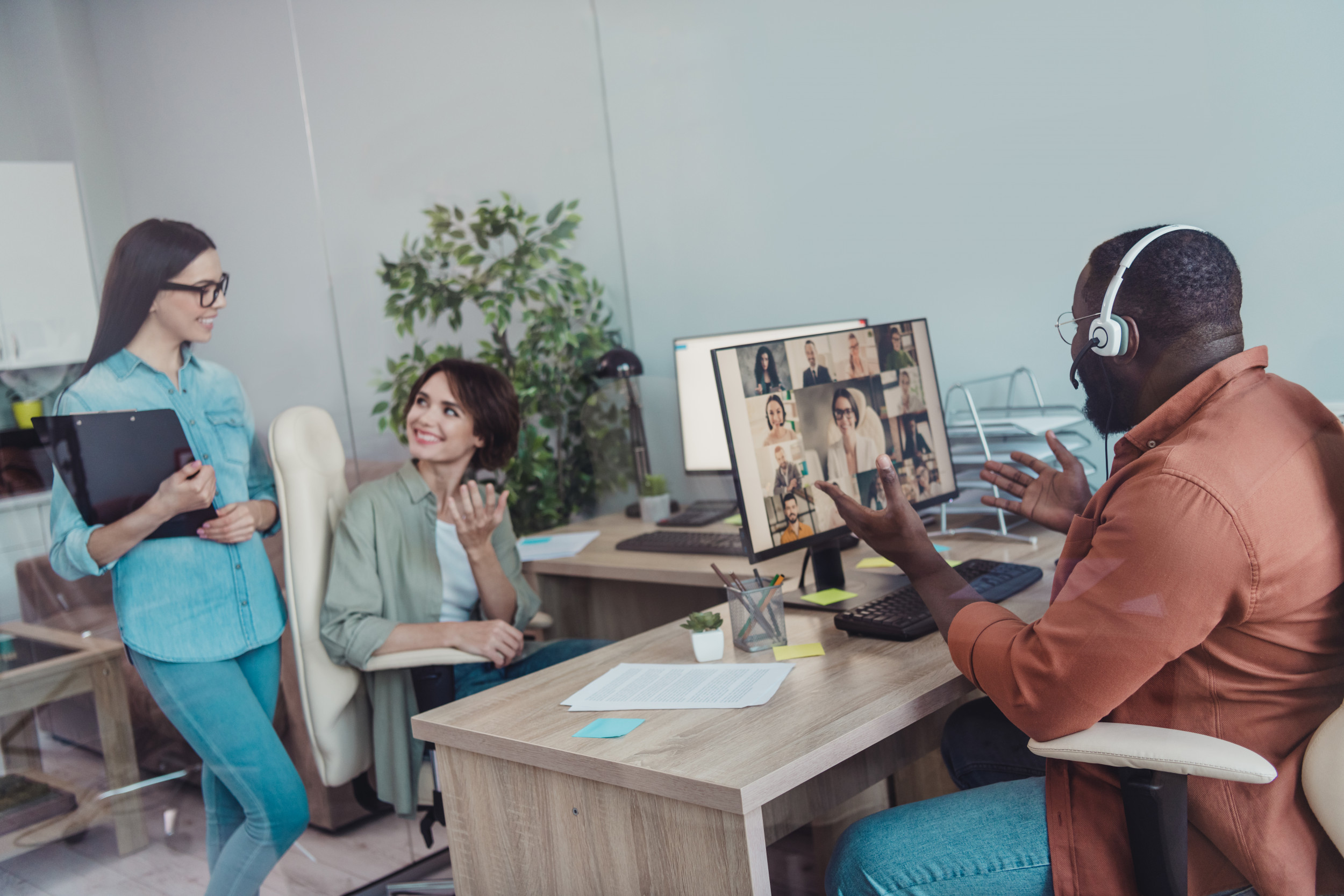 The ebb and flow of virus concerns over the past two years have created a great deal of uncertainty around how people live and work. Employers, by and large, find themselves caught in the unenviable position of attempting to continue to effectively service customers while simultaneously serving employees. It's a delicate balance that requires flexibility and a continued comfort level with ambiguity as they grapple with questions like:
• When should we bring employees back to the office?
• Should we bring all employees back to the office?
• Does it really matter where people work?
• Do our decisions need to be binary? In other words, must we provide an "all or nothing" response to remote vs. onsite work?
The answer to that last question is "no," which helps to provide at least some sense of relief related to the first three questions.
No Easy Answer
There is really no right or wrong approach to the question of whether employees should be remote or onsite. The answer — or answers — depend on a wide range of employer-related factors:
• How do we serve customers?
• What are their preferences for interaction?
• Can we manage productivity remotely?
• Could we better attract and retain employees if we were more flexible in terms of work model expectations?
And employee-related factors:
• Employees are increasingly craving flexibility and work/life balance now that many have had a taste of both.
• Employees have come to appreciate the positive impact that remote work has had on their pocketbooks with reduced costs for transportation, food (e.g., lunches out) and even clothing (sweatpants work fine in Zoom environments).
• But many employees also miss opportunities to interact with colleagues — and customers — in ways they used to prior to 2020.
It's too easy to forget the many benefits of office work. Employees happy to return cited the following reasons in a survey: the ability to separate work from home life (46%), easier collaboration in person (44%), seeing work friends (39%), having face-time with managers (37%), better Wi-Fi and desk setup (32%) — and even better mental health (28%).
Neither entirely remote nor entirely on-site work is an ideal answer for most organizations or their employees. And, in truth, this ambiguity should be somewhat comforting to both employers and employees. There is really no need to take a hard and fast approach to when or where employees work.
In fact, in many, if not most cases, it's best to remain flexible — when you can, and when it makes sense to do so. Sometimes it does; sometimes it doesn't.
A Practical Approach to Balancing Stakeholder Needs
Some jobs simply don't lend themselves to remote work. Those deemed "essential workers" during the pandemic are oft-cited examples: retail workers, truck drivers, many healthcare workers, lab technicians, etc.
Still, the forced nature of a mass exodus from the physical workplace to the safety of working from home during the pandemic has busted many previously held myths about remote work:
• Employees can be productive working from home — even when they're simultaneously caring for children or others.
• Some jobs that were previously thought possible only in-person have been found to be viable in part, if not in whole, to remote work — e.g., teachers, many types of care providers like social workers and psychologists.
• Some tasks can be automated, minimizing or removing the need for employees to be physically present — e.g., retailer and wait staff who are seeing some jobs being done through kiosks.
For employers to find "the best" model, it's really about striking the right balance between remote work and on-site work. That balance requires seeking — and listening to — input from employees, managers, customers and other key stakeholders.
The hybrid model can provide an ideal balance to meet employer, employee and customer needs. It's important to listen carefully to employee needs and, whenever possible, to let them make their own determinations about what will work best for them, with input and approval from their managers.
A flexible workplace policy based on listening to employee needs can help employers avoid frustration and disengagement — even costly turnover — while still ensuring that productivity and customer needs are being met. Keeping an open mind and having a flexible work policy in place that considers the varying needs and personal situations of employees can help employers find the right balance.
The next time an employee asks, "Do I have to come back to the office?" — a good response may very well be, "I don't know; let's talk."