Hybrid Workplaces and Culture: Building One Without Sacrificing the Other
Culture is often the backbone of the company, and it's strengthened by making every employee know they are valued.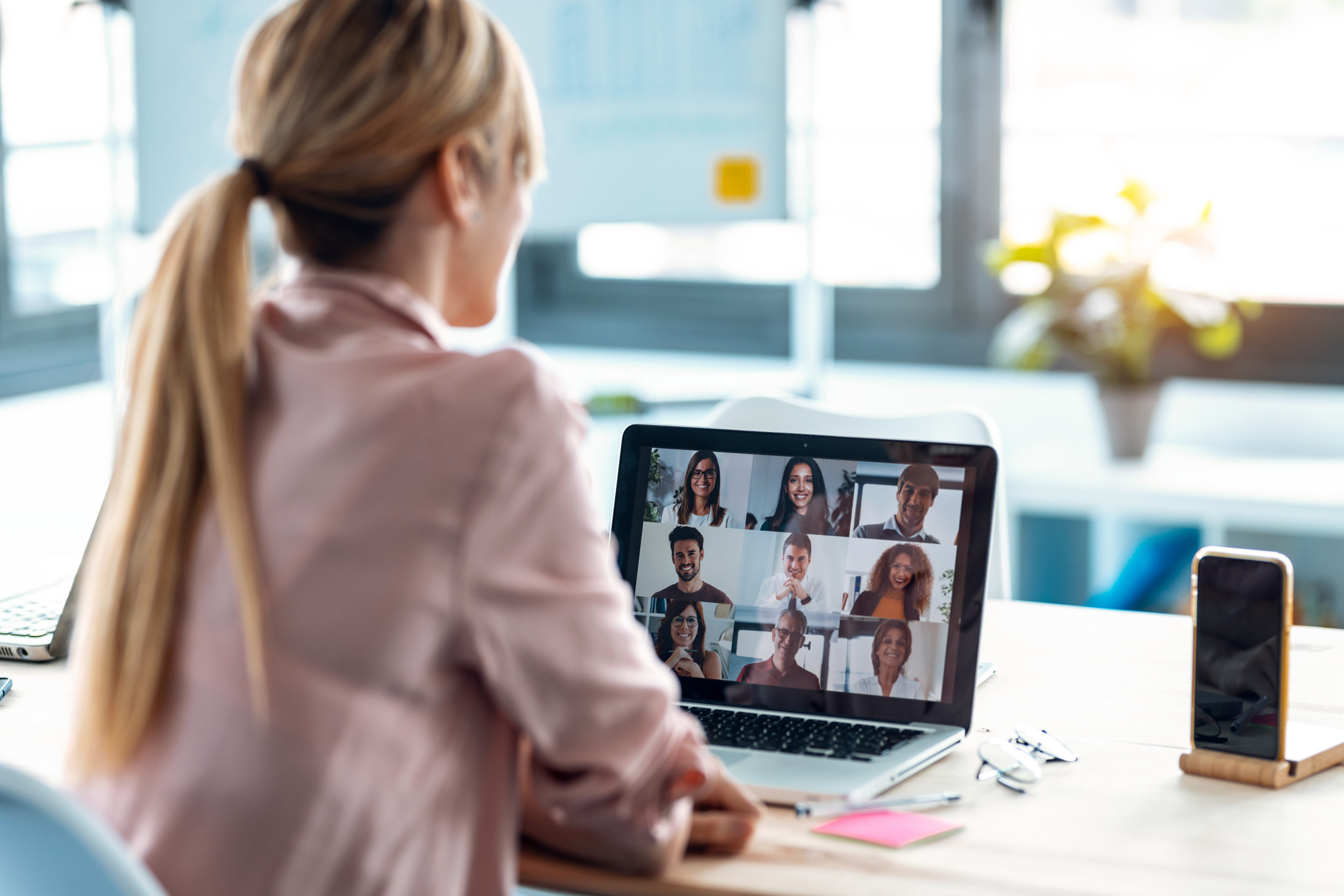 My company, Merchants Fleet, is far from the only company that went mostly virtual in 2020. And to be quite honest, we put a lot of time, thought and energy into our temporary new normal; we were very proud of the results. But even a super-strong flip to virtual two years back doesn't mean it's simple to slide into a hybrid workplace now. We're far from alone in our dilemma of how to navigate this new type of work environment.
We certainly don't have all the answers — and I fully expect the workplace norms to continue shifting over the next several years — but leaning into our company culture and using it to keep our employees engaged has been an excellent tool. These might not be forever solutions, and a hybrid workforce may not be the answer for every company, but these strategies have helped us bridge the gap between remote and in-person work.
Host Events that Gather All of Your Employees Together
When we started bringing employees back into the office — while allowing some to remain remote — there was one big question we had to ask: How do you maintain your company culture and make sure everyone feels seen when they exist in vastly different workplaces? We had great practice hosting virtual events, but hybrid events are an entirely different animal.
The key is to give your employees parallel experiences when identical isn't available. Whenever you celebrate company-wide events, look for ways to also include your remote workers. For example, while our in-house employees were invited to a company-sponsored lunch to celebrate the company's 60th anniversary, our remote team was sent a gift card to help them feel included in important company milestones. Recently, we also hosted a softball game that brought together employees and their families, allowing everyone to meet each other's loved ones face to face. The event was a huge success.
As other company leaders and I sat back and thought about how fun the outing was, we realized that an annual softball game might be a perfect opportunity to bring the entire company together. Next year's softball match is already being talked about around the office, and we're hoping to also include our remote employees. As we adjust to this "new normal" of a remote/in-person workforce, I'm realizing how vital it is to continuously reevaluate and strive to establish a healthy hybrid work environment. A good company culture acknowledges that no matter where an employee is located, finding a way to engage with them is important.
Establish Employee Recognition Programs
Identify ways for employees to recognize a coworker for their efforts and achievements. We use a platform where team members receive points and can redeem those points for fun rewards — not only for receiving recognition, but for taking the time to give it too. Employee recognition programs promote team building by encouraging coworkers to seek out the positive contributions of everyone on their team — in the office or at home. Sometimes, managers aren't always in a great position to see what's happening behind the scenes, whereas coworkers can recognize and give kudos for achievements a manager might miss.
Like many other programs that encourage focusing on a particular aspect, when coworkers are looking for the positive in their teams, they'll inevitably find it. The positive feeling of being recognized by a coworker who may be working hundreds of miles away can bring a hybrid team together and promote cohesion.
Consider Your Managers' and Leaders' Different Skill Sets
While it's important to assess whether a hybrid work environment is the right fit for your company, it's also important to ensure that you are developing and supporting your managers on how best to lead a hybrid team. Creating a successful hybrid work environment requires intentional actions and cultivating daily habits.
• Replicate the water cooler experience, like sending a quick text to ask about an employee's weekend.
• Offer regular support for daily work-related tasks or projects. Check in with your team and ask them to share any wins for the day or hurdles they may need help overcoming.
• Create a team environment by providing opportunities for all team members to interact together.
Continuously Reassess
The truth is that even after utilizing all the tips and tricks the internet can grace you with, some companies are more suited to a hybrid or fully remote work environment than others. If you dig deeper, some job positions — and some individual employees — might never be a good fit for remote work. I think it's important for executives to both admit and accept that and identify what's truly best for their culture.
What's important is being flexible and willing to acknowledge when you've gone too far in one direction. Periodically assess productivity and determine what's best for the overall company. For example, we noticed that interns, in particular, benefited more from in-person, hands-on training, while team members in transactional roles found they were far more productive working from home. Like many companies, we're still assessing the future of our workforce. The key is continuously reevaluating where your company is going and how you can best serve your clients and support your employees along the way.
A Permanent HR Challenge
As an HR executive, engaging with employees to build on our strong company culture is a significant part of my job, and it has been a bit of a hurricane over the last few years. But there are some foundational standards that keep me on course. Culture is often the backbone of the company, and it's strengthened by making every employee know they are valued. If you can do whatever it takes to make that happen, you'll likely have happy, productive employees, no matter where they work from now and where they might work from in the future.