The Hyde Amendment Is Ideology Dictating Health Care—And Yes, It Should Be Repealed | Opinion
Across the country, we are seeing unprecedented attacks on people's access to reproductive health care.
We see it with the dangerous state bans on safe, legal abortion care before many know they are pregnant. We see it with the Trump-Pence administration's unethical Title X gag rule that censors doctors from fulfilling the oath we took to serve patients and jeopardizes access to essential care like cancer screenings and affordable birth control for millions. And we see it in places like Missouri, where the governor and his allies have weaponized public health in an effort to become the first state since Roe v. Wade without a health center that provides abortion care.
But in the first Democratic debates in Miami, we heard from 20 presidential candidates about the future of our country. And the millions of Planned Parenthood supporters who tuned in were heartened to see a number of candidates race to commit to protecting reproductive health care. Candidates spoke passionately to what we in medicine and public health know to be true: that abortion care is part of health care; that health care should be a right for every American; and that if people are unable to access this care, this right is a right in name only. Off the debate stage, we have heard candidates follow this line of thinking to its conclusion: firmly opposing the Hyde Amendment—a provision in the federal budget that severely undercuts access to care.
The Hyde Amendment has divided reproductive health care in America into the haves and have-nots. Wealthy individuals can continue to access abortion care the same way they access any kind of health care. But tens of millions of low-income families, people of color, young people, immigrants and others who rely on Medicaid are denied that same care, simply because of what health insurance they have.
As a doctor, I have seen that for too many, affording medication or securing transportation for care is already an insurmountable challenge. Discriminatory policies like Hyde makes it even harder to access care for those already struggling to make ends meet. Families with low income, disproportionately people of color, are then forced to make decisions nobody should have to make. Many are forced to divert money for things like rent, child care or food to pay for an abortion. Others are forced to delay care. These outcomes are unethical and entirely avoidable. Politicians should be ashamed of denying access to care simply because of where someone lives or how much money they make. That's why reproductive justice groups have for years been calling for an end to the Hyde Amendment.
The federal government simply should not let ideology dictate which medically sound aspects of health care are covered by insurance and which are not. Take for example Viagra, which is covered by government-funded insurance. If some decided that they didn't personally believe in using Viagra, Congress would not and should not cut off support for this care.
Now more than ever, the American people need a president who will not only defend but also expand access to care for people across this country. It's simply time to end political interference in health care decision-making. People across our country should be able to make decisions about pregnancy based on their own individual circumstances and be able to exercise that decision with autonomy and dignity. Under the Trump-Pence administration, politicians have been in the middle of deeply personal health care decisions. It is time for that to end.
It was inspiring to hear so many leaders lay out their plans to protect and expand sexual and reproductive health and rights. Woven throughout their responses was a common thread—that abortion care must be treated as the essential health care that it is.
But we can't allow this conversation to end there.
Throughout this campaign, it is the expectation of the Planned Parenthood Action Fund that anyone who wants to be president must make efforts to protect our health and rights as an essential part of the conversation. We look forward to hearing more about their plans to stand against the unconscionable bans to safe, legal abortion; end dangerous, discriminatory policies like the Hyde Amendment and the Title X gag rule; and unequivocally support access to reproductive health care—which is health care.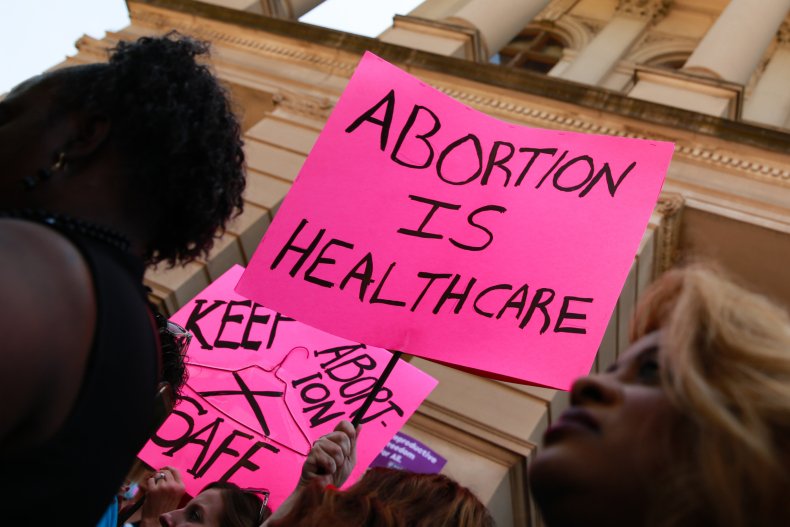 Over 100 years ago, Planned Parenthood was founded on the idea that your body is your own; if it's not, we cannot be truly free or equal. Millions of Planned Parenthood Action Fund supporters are ready to stand up to ensure that the full range of care is guaranteed for all, not a privilege available only to some.
In 2018, voters elected a wave of reproductive champions into office, taking back the House and flipping state legislatures across the country. Together, in 2020, we can make the wave of 2018 look like a ripple.
Dr. Leana S. Wen is the president of the Planned Parenthood Action Fund.
The views expressed in this article are the writer's own.