Hygiene Survey Determines We Nap, Smoke and Work in the Office Restroom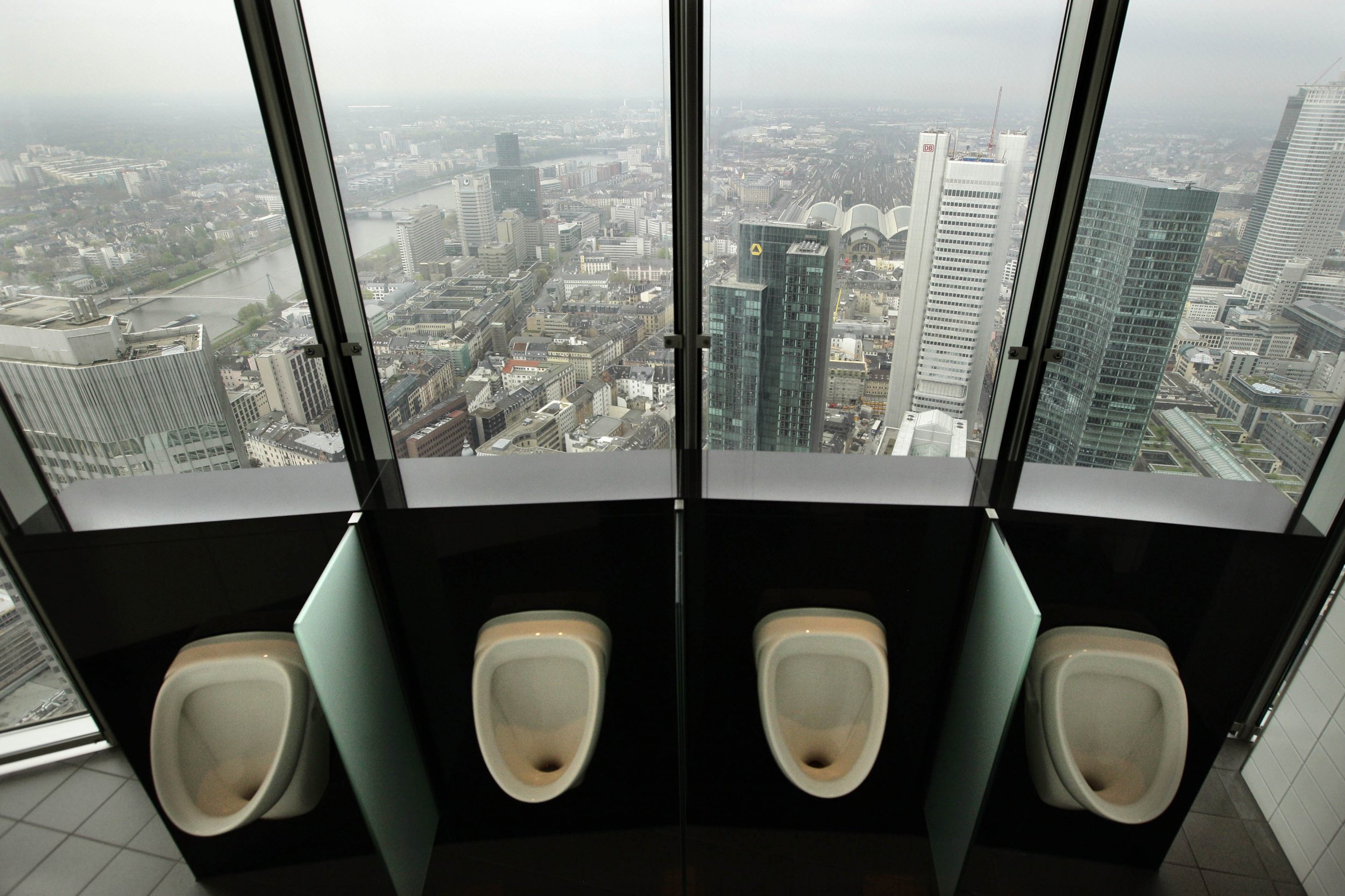 Take a look around your office: one out of 20 of your co-workers has probably eaten in the work restroom. According to a new survey, 3 percent of workers use the restroom to exercise, and 7 percent say they smoke there.
SCA, a global hygiene company, conducted a survey to determine the state of hygiene around the world. In total, 13,492 people were questioned in 13 countries, approximately 500 men and 500 women in Brazil, China, France, Germany, Italy, Spain, Sweden, Mexico, the Netherlands, Russia, South Africa, the United Kingdom and the United States. The study was conducted by an external business intelligence firm, United Minds, and the results are a mean average of every nation polled.
In Brazil, Mexico, China and South Africa, the majority of people are "always" or "often" concerned about becoming sick because of poor hygiene. In the Netherlands and Sweden, only 2 percent were always concerned about this. Brazilians are most strongly opposed to using public toilets, with 70 percent of those surveyed saying they wouldn't use facilities out of concern for hygiene.
Women are more concerned than men overall, as 52 percent of women have refrained from using a public restroom, versus 44 percent of men. Overall, the people surveyed said women were more affected than men by poor hygiene standards in their nation.
When asked which part of their hygiene routine they would be most uncomfortable about missing, men and women agreed it was brushing their teeth. Not shaving and not wearing makeup made them least uncomfortable.
The most curious part of the survey was when people were asked what they do in the restroom at work. SCA found 24 percent of workers talk on the phone in the toilet (and 19 percent text); 22 percent change clothes; 15 percent just take a break by sitting in the bathroom; 10 percent have private conversations face to face, 8 percent shower; 7 percent cry; and 6 percent are actually working in the work bathroom. Three percent admitted to taking a nap in the restroom.