Hyperloop One Used to 'Enhance Owner's Romantic Lives,' Lawsuit Claims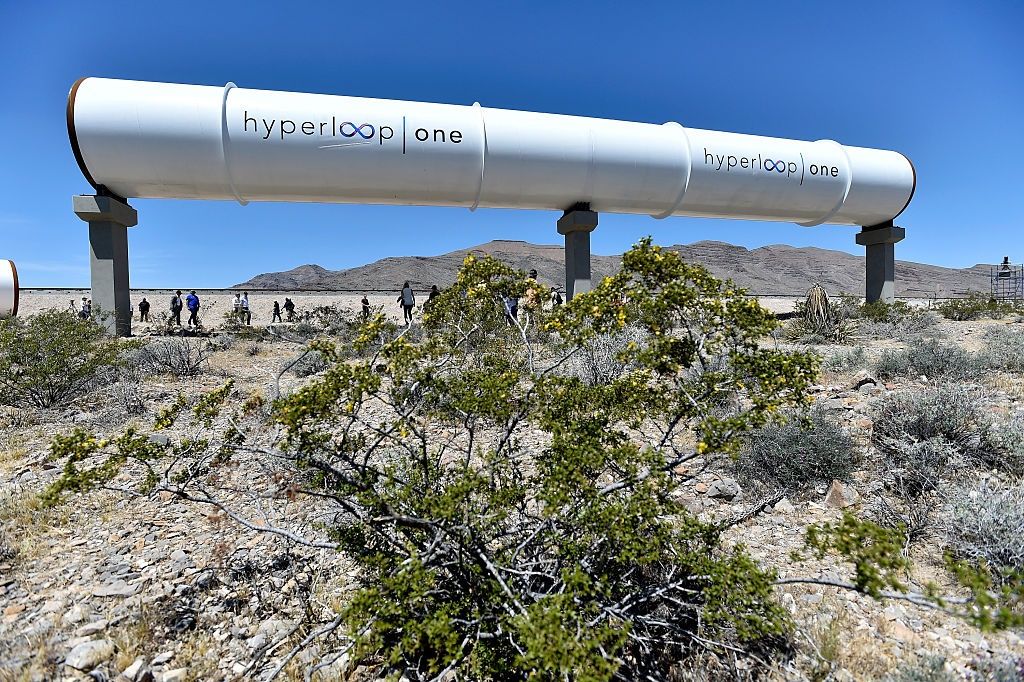 Elon Musk's supersonic vision for the future of transport has hit a bump in the road—or perhaps dent in the tube—after a lawsuit was filed against one of the startups developing the system.
A group of former employees of Hyperloop One allege in court documents filed this week that the company was used by members of the board to "augment their personal brands, enhance their romantic lives, and line their pockets (and those of their family members)."
Among the plaintiffs is Hyperloop One co-founder Brogan Bambrogan, who recently resigned as chief technology officer from the company. According to the lawsuit, Bambrogan was "fearing for his physical safety" prior to his departure after an executive from the company left a hangman's noose on his chair.
Orin Snyder, a lawyer for Hyperloop One, dismissed the claims in the lawsuit as "bogus" and said it was part of the plaintiff's attempts to take control of the company.
"Today's lawsuit brought by former employees of Hyperloop One is unfortunate and delusional," Snyder said in a written statement. "These employees tried to stage a coup and failed. They knew that the company was aware of their actions, and today's lawsuit is their preemptive strike. The claims are pure nonsense and will be met with a swift and potent legal response."
Hyperloop One was founded in 2014 with the goal of realizing Musk's idea of a 760 mph vacuum transport system. Musk is not involved in the startup but potential suitors range from French rail company SNCF to Russian President Vladimir Putin.
A recent feasibility study for a Hyperloop One network connecting Finland and Sweden found that the system would have substantial benefits over a high-speed rail network.