Vladimir Putin Imagines Hyperloop Silk Road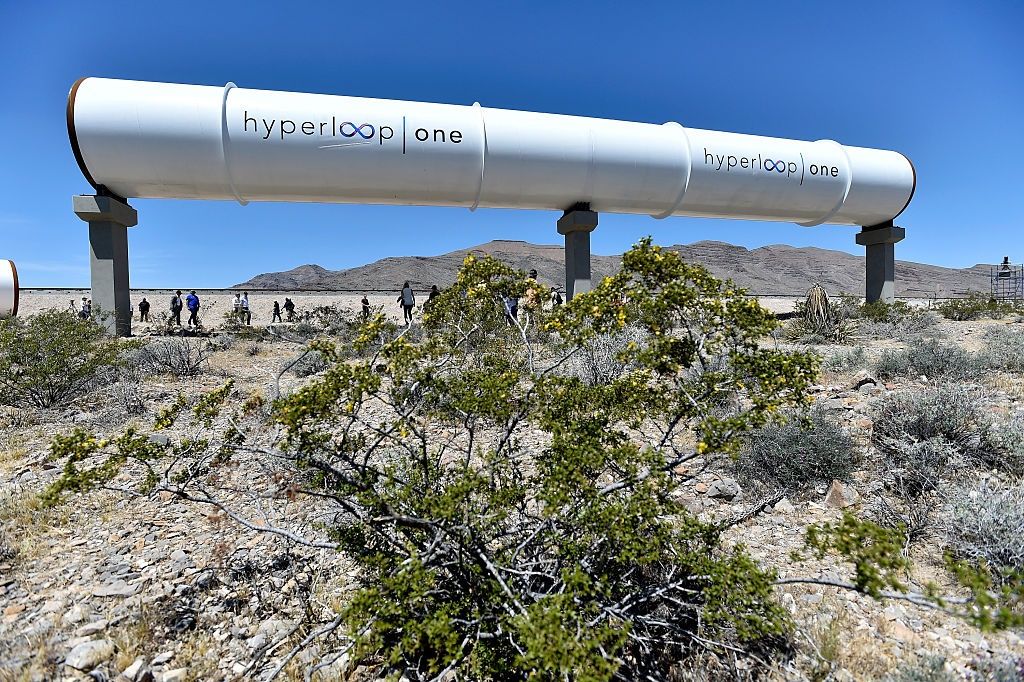 Russia may become the first country to introduce a Hyperloop network, after officials signed a memorandum of understanding to build the transonic transport system in Moscow.
The 760 mph vacuum tube transportation—first envisioned by U.S. entrepreneur Elon Musk in 2013—has also attracted the interest of Vladimir Putin, with reports suggesting the Russian president may be planning a 21st Century Silk Road between Russia and China using the technology.
Hyperloop One, a Los Angeles-based startup developing the technology, signed an agreement with Moscow and a Russian holding group this month, which followed on from an investment by a Kremlin-backed investment fund in April.
The Russian Direct Investment Fund invested in the startup with the hope of "testing these technologies in Russia as soon as possible."
Feasibility studies for a Hyperloop are already underway in several countries, according to the company's chief executive, including Dubai, Finland, the U.K. and the U.S. However, no functioning Hyperloops have yet been produced.
"Hyperloop can improve life dramatically for the 16 million people in the greater Moscow area, cutting their commute to a fraction of what it is today," said Shervin Pishevar, co-founder of Hyperloop One—the Los Angeles-based company that received the backing.
"Our longer-term vision is to work with Russia to implement a transformative new Silk Road: a cargo Hyperloop that whisks freight containers from China to Europe in a day," he added.
In a meeting between Pishevar, investors and Putin earlier this month in St Petersburg, Putin reportedly expressed his support of Hyperloop One.
In a Facebook post on June 16, Pishevar said: "Putin called on me as last word to talk and then responded… Putin said Hyperloop will fundamentally change the global economy."
One stretch being proposed for Hyperloop is between China's Jilin province and the Russian port of Zarubino.
"Russian transportation minister Maksim Sokolov… found what he says is a promising first location for Russia's first Hyperloop," Bruce Upbin, a spokesperson for Hyperloop One, said in a blogpost. "Fifteen years from now, with decent global trade growth and a warming climate, Zarubino could grow into a bustling Hyperloop terminal."
The freight network proposal was floated at the St Petersburg meeting and Sokolov reportedly believes the project can be co-funded with the Chinese.
"We have a fund to support the Silk Road projects," Sokolov said. "I believe that this project may count on 100 percent co-financing from this fund."