Hyundai Ioniq 5 Robotaxi by Motional to Begin Autonomous Passenger Transport in 2023 in Partnership with Lyft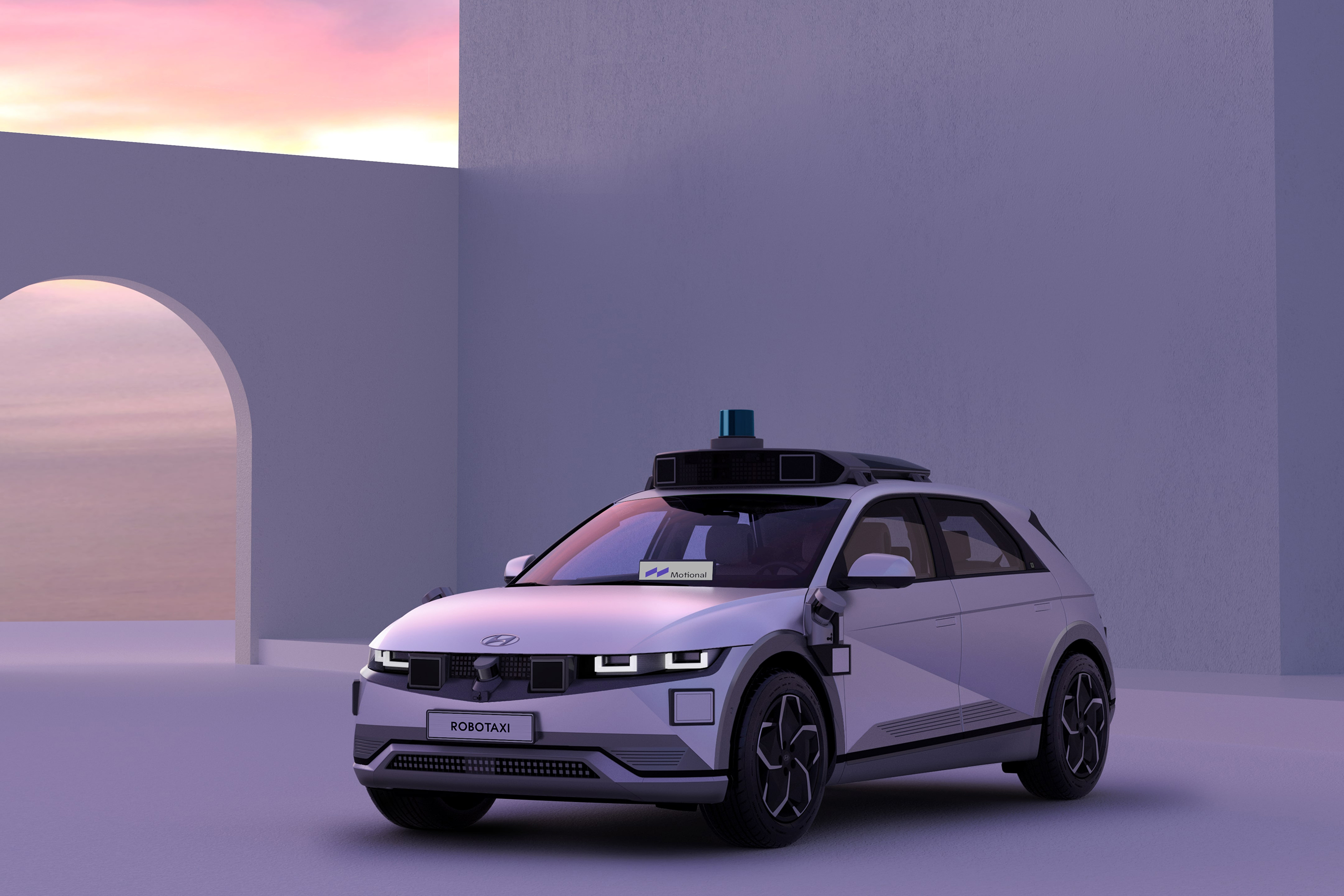 Motional's new robotaxi will be based on the Hyundai Ioniq 5. The company partnered with Hyundai Motor Group to modify the electric vehicle to operate without a driver.
Auto supplier Aptiv and Hyundai Motor Group created Motional as an autonomous vehicle joint venture in March 2020.
In a press release fromMotional and Hyundai, the SAE Level 4 autonomous vehicle is billed as the "convergence of the two most transformative technologies in mobility: electrification and autonomy". They view the fusion of those technologies as being able to make transportation "smarter, safer and more sustainable".
The introduction of the robotaxi as Motional's first commercial vehicle marks a point on the company's roadmap route, which also includes the transportation of passengers in the robotaxi in 2023 as part of a partnership with ride hailing company Lyft.
Changing the Ioniq 5 from a driven car to an autonomous vehicle required the introduction of a large amount of advanced technology to the vehicle. The roster of tech includes more than 30 sensors - a combination of cameras, radars, and lidar - that provide a high resolution 360-degree view of the vehicle, and ultra-long range detection that enables the vehicle to work in diverse driving environments.
The car will be outfitted with Motional's driverless technology, which includes advanced machine learning systems.
Hyundai's original Ioniq 5 interior design complements the robotaxi functionality of the Motional model, providing passengers with a spacious setting.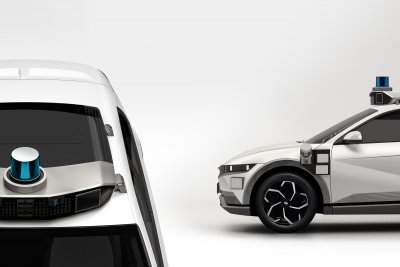 The cabin will come equipped with a suite of rider-focused interfaces that allow passengers to interact with the vehicle during their ride. This includes the ability to add a stop to the route.
Due to the vehicle's development around an existing model, Motional believes the model to be easily scalable and cost effective.
Motional promises to install safety redundancies in every function of the car including in the navigation, steering, braking and power systems.
"This robotaxi represents Motional's vision of a driverless future becoming a reality," said Motional President and CEO Karl Iagnemma.
"Through our strategic partnership with Hyundai Motor Group and Aptiv, we have unparalleled automotive and software expertise across our entire vehicle development process. This deep collaboration enables us to manufacture a robotaxi that's both highly safe and reliable, and is cost-optimized for global production. We're focused on mass commercialization, and the Ioniq 5 robotaxi is built for that purpose."