Hyundai Wants To Own Your Entire Transportation Ecosystem With Mobility of Things Initiative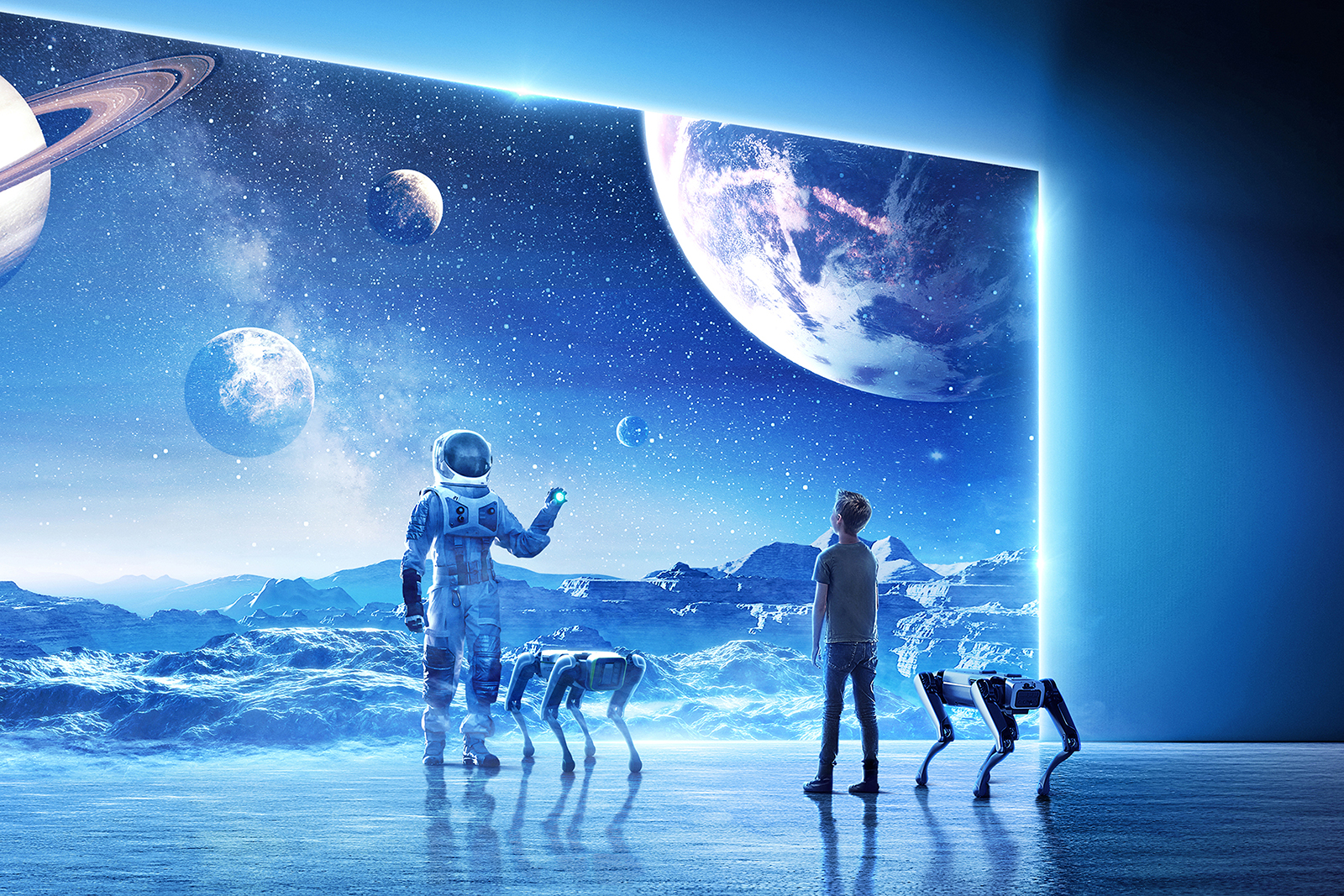 Hyundai wants to have a hand in nearly every bit of the human mobility ecosystem. It's a vertical integration plan the company is calling the Expanding Human Reach initiative.
In a recent interview with Newsweek, Hyundai Motor North America vice president of product planning and mobility strategy Olabisi Boyle said that the company is looking at every aspect of the future of human mobility.
"Hyundai is moving from a car company to a mobility solution provider," she said. The company intends to have an all-encompassing product line that takes into account every aspect of human mobility from the ground to the sky.
Through its manufacturing base and relationships with technology giants, the groundwork for those mobility goals is already in place.
Hyundai Motor Group's approach to the mobility ecosystem is all-encompassing. They want to provide solutions for short- and long-distance travel, commercial travel, electric mobility, air travel, robotics. Along the way, Hyundai Motor Group wants to control as many variables as possible.
Use of third-party suppliers is common in the automotive industry. Automakers frequently only craft bodies and engines, often sourcing everything from transmission to infotainment screens and hinges from other companies. The materials these parts are made from also play into the equation.
Hyundai Steel Co. manufactures a number of steel products for various Hyundai Motor Group applications. This integration under the same company umbrella allows Hyundai to have more control on the supply process from cost to production timelines and allocation.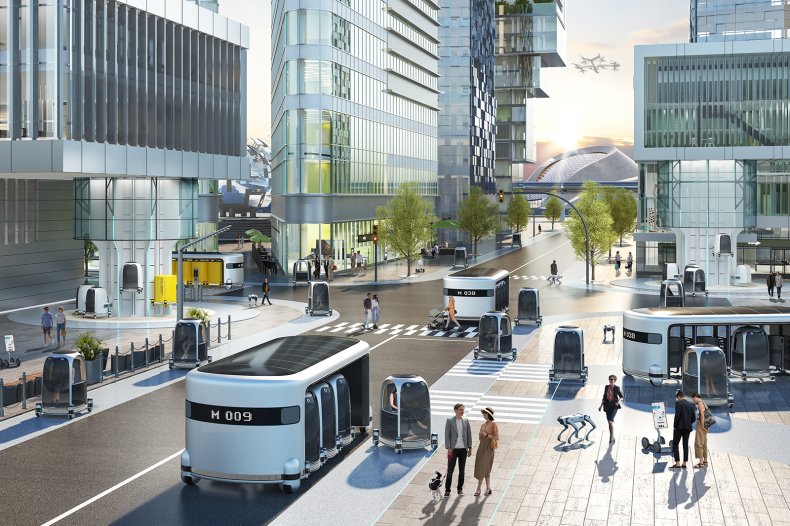 In October of last year, Hyundai Motor Company, a division of Hyundai Motor Group, announced that it would take steps to develop its own semiconductor chips in the face of the global shortage. The company is working to develop a supply of chips through parts subsidiary Hyundai Mobis.
Taking greater charge of the supply chain is just one part of the puzzle. Hyundai Motor Group also needs to develop products that fit the lifestyles of the humans of today, tomorrow, and decades from now.
To that end, Hyundai has made investments in, formed strategic partnerships with and purchased a variety of companies to bring their vision to reality.
In 2019, it acquired an 80 percent stake in Boston Dynamics, a high-profile robotics firm that has been developing versatile robots for a number of applications. The $880 million deal is expected to help bring Hyundai's walking car concept to life.
That same year,Hyundai Motor Group entered into a joint venture with Aptiv, a vehicle technology provider that is working toward Level 4 and 5 autonomous vehicle technology.
Last year, Hyundai Motor Group committed to spending $7.4 billion in the U.S. on a number of technologies and support systems to advance the development of their mobility solutions over the next four years, including electric- and hydrogen-powered vehicle technology.
Hyundai Motor Group's vehicle brand holdings include the Hyundai, Kia and Genesis brands in the U.S.
AsHyundai Motor Group continues to put the pieces of its corporate puzzle together, the company has to convenience the public that its pieces are what they want. A 2021 survey by AAA, the automotive, travel, insurance and financial services provider, just 22 percent of people think that automakers should be focusing on self-driving vehicles. Eighty-six ​​percent of respondents said that they would either be afraid of riding in a self-driving vehicle or are unsure about it.
Olabisi says that one of the company's main goals is to increase awareness and provide education on the energy and technology transitions that are fast approaching in an effort to gain public acceptance of current and future product plans.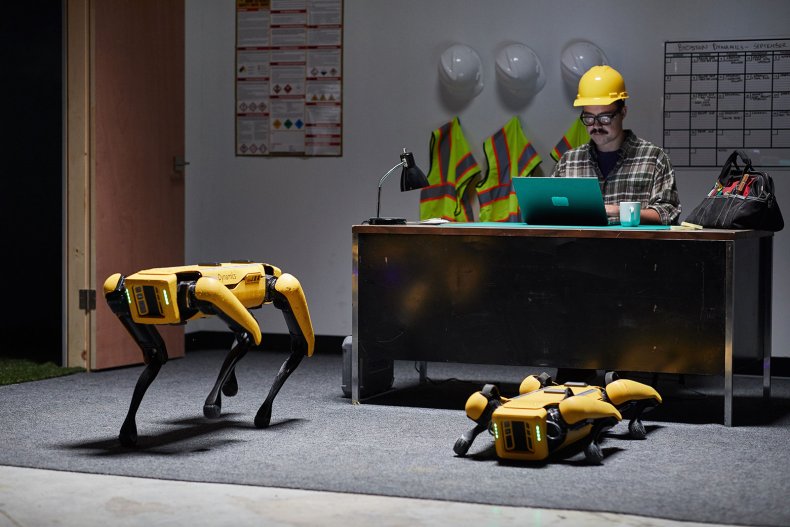 Adopting a "try before you buy" business model and pushing for incentives that lead to alternative energy acceptance will be key.
"It's a behavior transition," she said.
Through a Plug & Drive (PnD) modular platform, the company wants to give riders easier last-mile trips, increased access to public services and increased help doing everyday tasks.
Building those solutions in-house and having the public adopt those products en masse is the key to unlocking Hyundai's mobility goals, Obisi added.
Another key component in the plan's success is robots. Hyundai Motor Group already uses them for steel manufacturing.
Autonomous vehicles are, by definition, robots - machines capable of carrying out a complex series of actions using computer programs.
Through a customizable base, the PnD platform is an autonomous driving solution that can be used to transport goods or passengers depending on its size.
"The PnD Module is adaptive and expandable to match human needs. Because in the world to come, you won't move your things - they will move around you," Hyundai Motor Group vice president and robotics lab head Dong Jin Hyun said at a Tuesday press conference. "PnD makes normally inanimate objects mobile. It's this ability that makes changing practically any space possible. It's a way to configure spaces on demand."
That adjustable configuration, he argues, is also practical in business cases. Teams and companies can expand and contract working spaces on-demand to fit their needs at any given time.
Emergency services can bring their base of operations to a call by detaching relevant modules and dispatching them to the location.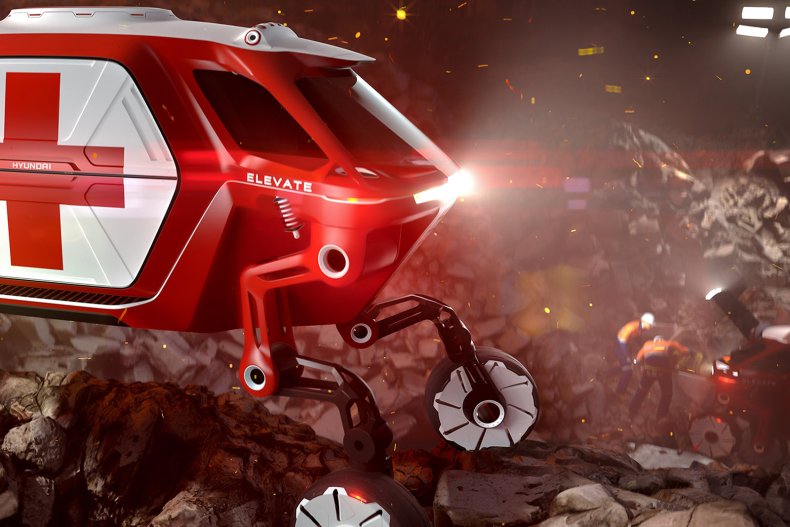 Four mobility concepts were introduced as an outline of the ecosystem of mobility thatHyundai Motor Group wants you to occupy, with it calls the Mobility of Things (MoT).
The Personal Mobility concept brings together four PnD platforms to create a last-mile personal transportation module. While self driving, it can be operated by the passenger through the use of a smart joystick.
Service Mobility utilizes the same platform but with more storage and other compartments to assist people with carrying or transporting things short distances, like moving your luggage through a hotel.
For transporting goods from a warehouse or storage facility, there's the similarly built Logistics Mobility concept.
The L7 Mobility concept enlarges the Personal Mobility concept to include more passengers.
Supporting all of this is the Mobile Eccentric Droid (MobED), a versatile robotics platform that can serve a variety of purposes.
Hyundai's quest to develop an all-encompassing mobility ecosystem doesn't stop there.
As EVs become more attainable, the company wants to provide a service called Hyundai Home to its customers. After buying aHyundai Motor Group electric vehicle (EV), the customer can also buy a home charging unit, solar panels and a battery storage unit from the company.
An urban air mobility project in development with Uber is designed to provide short-distance air travel in eVTOL (electric vertical takeoff and landing) aircraft.
On the commercial side, the company is working on technologies that would allow a semi truck to drive autonomously and safely.
"We are directing all our robotics engineering and creative efforts toward building the unlimited Mobility of Things ecosystem," Hyun said. "The goal is for robotics to enable all kinds of personal mobility, connected to communicate, move and perform tasks autonomously."