I-65 Serial Killer Identified by DNA After 30-Plus Years of Effort
The FBI and Indiana State Police have pinpointed the identity of the "I-65 Killer," who evaded identification and capture by authorities for more than 30 years.
But the man who was matched with DNA evidence, Harry Edward Greenwell, is no longer alive, Indianapolis news station WTHR reported. Greenwell passed away in January 2013 in Iowa when he was 68 years old.
The DNA match linked Greenwell to up to three murders and several other crimes that took place through the 1980s and 1990s. The long unknown figure believed to be responsible for the crimes was also called the "Days Inn Killer." The successful identification of Greenwell was set into motion when detectives with the Indiana State Police recently requested that the FBI assist them in their investigation.
Investigative genealogy, one technique that has emerged since the string of decades-old murders, helped generate an important lead in the case, authorities said during the news conference. The Indiana State Police testing lab was then able to identify Greenwell as a 99.9999 percent positive match.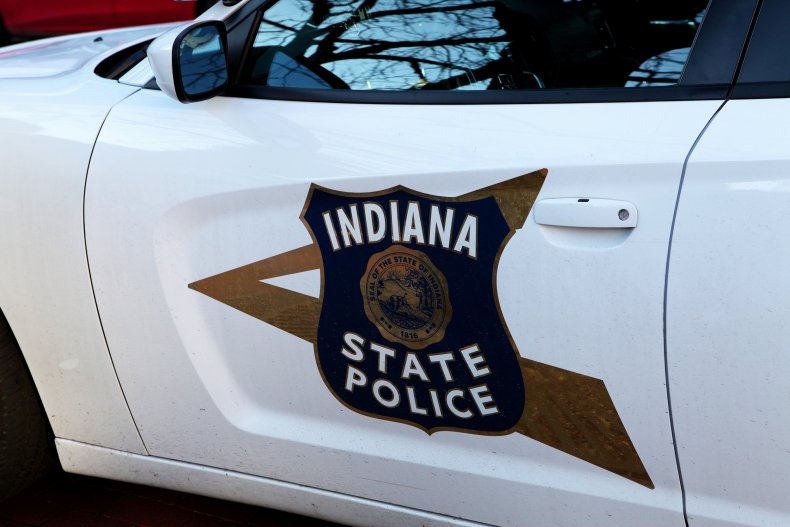 Indiana State Police Sergeant Glen Fifield shared details about several of the killings linked to Greenwell.The first victim, Vicki Heath, was found dead at a Super 8 hotel in Elizabethtown, Kentucky, where she was working the night shift on February 21, 1987.
On March 3, 1989, police began investigating two more murders that took place separately on the same day, but had "similar circumstances," Fifield said.
Margaret "Peggy" Gill was killed while working the night shift at a Days Inn hotel in Merrillville, Indiana. Jean Gilbert was also working the night shift at another Days Inn in Remington, Indiana, on the day she was killed. Police collected and preserved evidence from the scenes of the crimes, including DNA, clothing and hair fibers, Fifield said.
On January 2, 1990, a clerk working at another Days Inn in Columbus, Indiana, faced a similar attack as the first three victims but was able to escape and gave authorities a description of her attacker.
"One of the primary factors that linked these four crime scenes were their proximity to I-65. And for this obvious reason, the person responsible for these murders was dubbed the 'I-65 Killer,'" Fifield said.
Greenwell had been known to frequently travel in the Midwest and had an extensive criminal history, according to the authorities. Several individuals lamented during the news conference that Greenwell would never be fully brought to justice.
"The animal that did this is no longer on this Earth. I'm not going to say his name. I think we need to focus on the victims today," Indiana State Police Superintendent Doug Carter said.
Kimberly Gilbert Wright, the daughter of Jean Gilbert, thanked the agencies that worked to solve the killings over the years and spoke about the road ahead for families who are still working to process the emotional impact of losing their loved ones.
"While this news might close the cases at hand officially, new chapters of healing will begin for all of us involved. And those chapters will be written differently for each of us," Wright said.
"Closure and justice may seem apparent or obvious in these cases now, but in many ways, these concepts are only beginning to take shape for those of us who have lead our lives and had our lives turned upside down at the hand of this killer."
Investigators are working to determine if Greenwell can be linked to other unsolved crimes.
This is one of several recent cases aided by DNA evidence.
A South Dakota woman was linked in 2019 to the 1981 death of her newborn son using DNA evidence and was recently released from prison on parole.On Friday, an Indiana man also linked to a decades-old rape via DNA evidence was sentenced to 650 years in prison.
And a Mississippi man was recently arrested and charged in connection with 30-year-old murder after DNA evidence led authorities to him.
Update 4/5/22, 2:45 p.m. ET: This story was updated with additional information.
Update 4/5/22, 12:43 p.m. ET: This story was updated with additional information and background.