Dust Storm in Nebraska Causes 20-vehicle Crash on I-80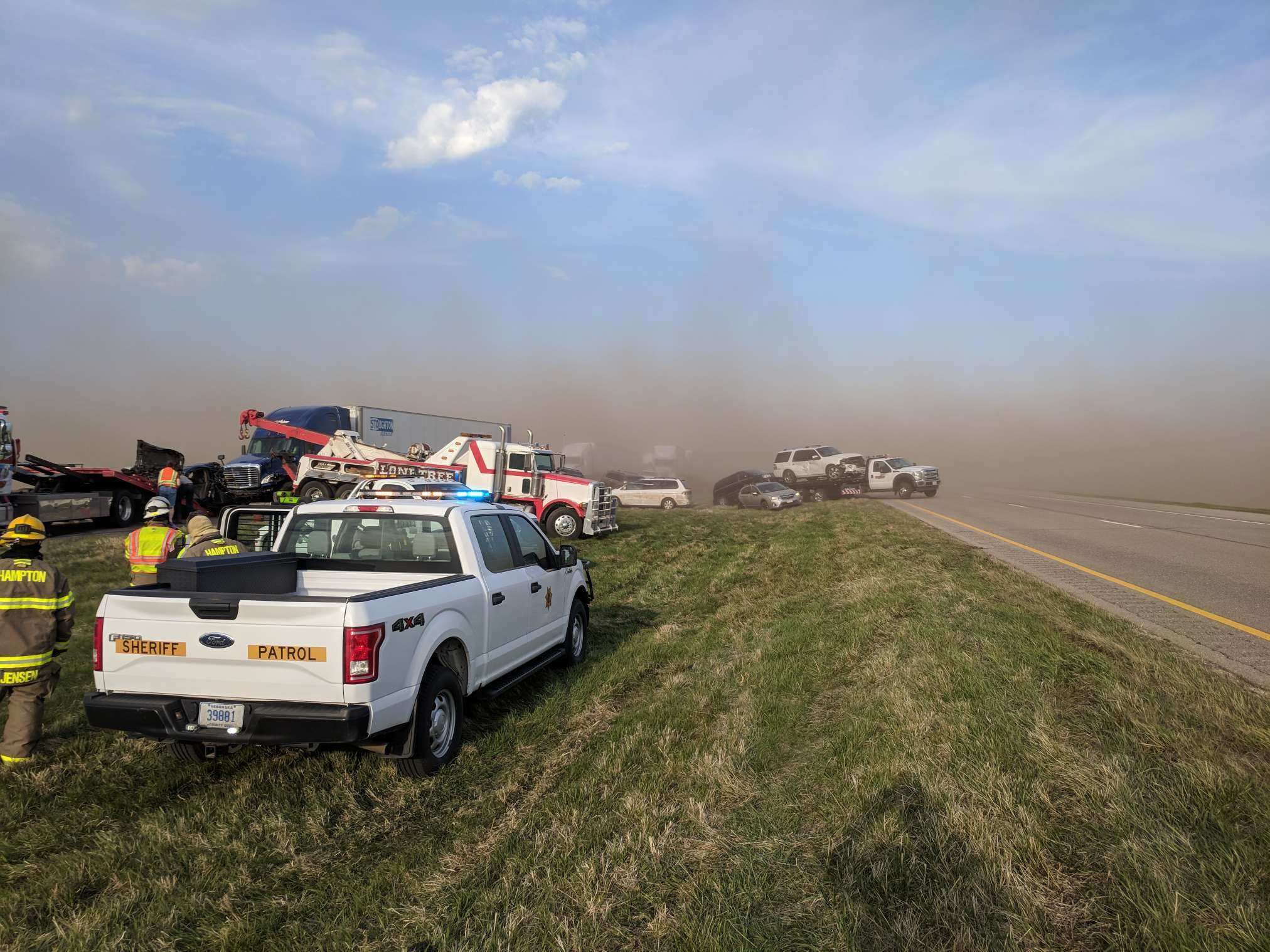 At least 15 people have been injured after a dust storm caused a multi-vehicle crash on the Interstate 80 near York, Nebraska.
The pileup occurred around 5:15 p.m. on Sunday (April 29), Nebraska State Patrol Cody Thomas said, reports Omaha World Herald.
The 45 miles per hour winds had blown dust from nearby fields, reducing visibility to zero on the stretch of the interstate.
As a result of the crash, a 2-mile stretch of road between Exit 332 at Aurora and Exit 330 at Waco was closed until around 8 p.m. that evening.
The Nebraska State Patrol confirmed that eight people were taken to hospital in Aurora, six were taken to the hospital in York, and one person was airlifted Bryan Health West Hospital in Lincoln, reports KSNB.
The condition of the 15 injured people is not yet known. At least 20 vehicles were involved in the pileup, with several people having to be freed from their vehicles, according to Nebraska TV.
State troopers had earlier warned drivers to take care on the roads as "strong winds and very dry conditions" were causing a brownout near MM 372 on I-80 in Seward county.
Forecasters predict further disruptions and hazardous driving conditions could be possible in the area.
"Wind gusts frequently in excess of 40 miles per hour ahead of this week's severe storm system and drier than average conditions over the last several weeks have and will continue to lead to areas of blowing dust on the Plains," said weather.com meteorologist Jonathan Belles.