'I Ain't Tweakin': Customer's Video Ripping on KFC Prices Goes Viral
Record-level inflation is rearing its ugly head across all of society, even at fast-food restaurants that in the past were notorious for affordable prices.
One TikTok user took his frustration to the airwaves during a drive-thru visit to Kentucky Fried Chicken in a video that has garnered 1.2 million views in just three days.
"I know I ain't tweakin," the user @eyedealisticdon said in the video, taken in a drive-thru in an unspecified KFC location. "But this s**t done got higher than a motherf**ker."
Prices on the menu visibly look like they were recently altered. He specifically mentions the cost of the 16-piece chicken or tenders that comes with four large sides and eight biscuits, which cost $57.49. The cost for chicken or tenders alone cost $39.99.
The TikToker said he would rather take his "b**ch" to dinner rather than pick up food at KFC.
But it's not just KFC that has experienced fluctuating prices that have become noticeable by habitual patrons. According to the website Eat This, Not That! Chipotle, Dunkin', McDonald's and Taco Bell, respectively, experienced the biggest price surges among fast food-style establishments by the middle of 2021.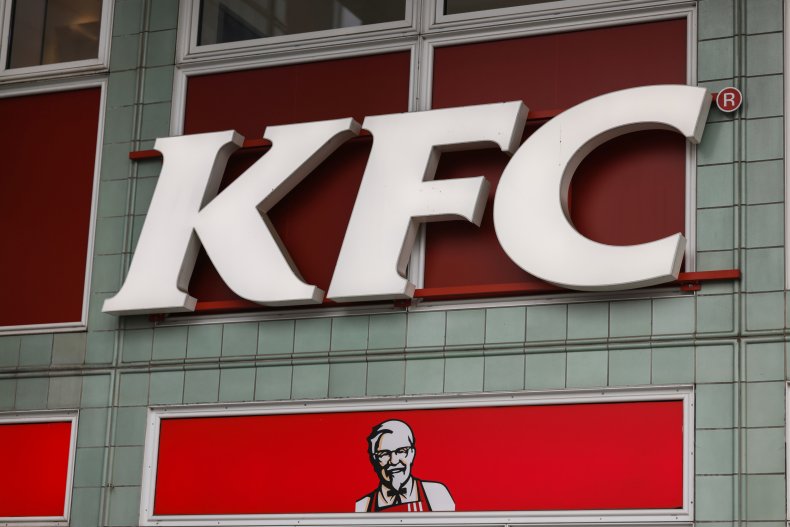 According to the U.S. Department of Labor's Bureau of Labor Statistics, in December 2021, fast-food prices increased by 8 percent in the span of a year—the largest increase in fast food prices in over 20 years.
That data was reported after a market research company concluded in September 2021 that fast food service became slower and less accurate in the same timespan.
KFC, however, said the prices depicted in the TikTok video are not indicative of overall prices across the entire restaurant chain.
"Prices vary by market and by item across the system and pricing decisions are made by individual franchisees," a KFC spokesperson told Newsweek. "While supply chain costs, inflation and other market factors have prompted changes to menu pricing at some locations to offset increased operating costs, the menu here [at the location in the TikTok video] is not reflective of pricing across the system."
"[W]hat's that noise?" one user commented. "[O]h that's me getting my pots and pans out the drawer lol."
"KFC is the biggest ripp [sic] off...meanwhile a whole rotisserie chicken 4.99 at costco," another user said.
"The price of everything around us is getting high while our wages remain the same, it's literally getting too expensive to live at this point," another said.
One user joked that KFC is "more expensive" than Cheesecake Factory.