'I Had Severe Headaches Before Going into Labor, Then I Almost Died'
I gave birth to my son, Sammy, on July 29, 2005, at the age of 31. The overall pregnancy was healthy and normal, but towards the end, I didn't feel quite right. A few weeks before his birth, I started having severe headaches, as well as experiencing flashing lights in my vision.
Usually, I wouldn't take headaches very seriously, but obviously, in pregnancy, you have to be wary of such things. At the time, I was aware that these headaches could have been dangerous for me, I couldn't brush them off as "just a migraine."
So, I spoke with my sister, who was a midwife, and she advised me to visit the doctor immediately. That same day, an ambulance picked me up and drove me to a hospital in Hertfordshire, England. I was given blood tests but my results came up as normal. However, I was told that I had all the symptoms of pre-eclampsia. I was eventually sent home and told that everything was fine due to my blood test results.
A few weeks later, the symptoms began to worsen. This was three weeks and three days before my due date so I was concerned. I went to the hospital again. My blood was taken again and the results came up as normal. But I was told again that I had pre-eclamptic symptoms. I originally wanted to have a natural birth, but because of this, I was told I needed to be induced on that day.
Prior to this, I had a prolapsed disc in my back which caused back problems in the past and I think this contributed to the pain I experienced whilst being induced. Apparently, a lot of women go through waves of pain during this process, but I was in constant pain at the most extreme level. The pain was intense; I was so swollen that my face doubled in size.
That's the last part I remember, as I then had a fit and passed out. Prior to this, I had no idea how dangerous and life-threatening pre-eclampsia could be. Following the fit, the doctors decided that it would be best for me to have a C-section instead. It was a major emergency, the crash team had to come in for the emergency cesarean to save my life, and that of my son.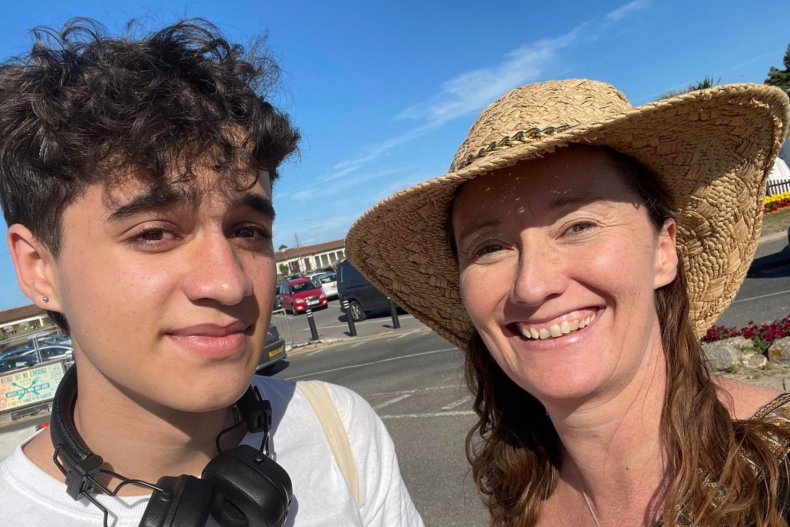 After this process was over, my son was sent to the special care baby unit due to the traumatic birth, and I was in assisted intensive care. The doctor diagnosed me with pre-eclampsia and eclampsia.
That night, I remember waking up and hearing my sister, who was sitting next to me. All l I wanted to know was whether my son was alive or dead. She had taken a photograph of him to show me, and told me that he was alive. I was extremely relieved and reassured to hear that my baby boy, Sammy, was alive. That is all I remember, as I passed out after that.
Most people describe a magical moment that happens when they hold their baby in their arms for the first time, but it didn't happen that way for me. I don't remember holding my child in my arms for the first time. I felt sad about that, but at the same time happy to know that he was alive and okay.
I do sometimes feel that the complicated and traumatic birth of my son could have been prevented if my headaches had been taken more seriously when I had first spoken about them. I felt that I had been put at risk, but you can't change the past.
When I returned home, I tried my best to get back to work and foster a normal routine for my son and me. After the traumatic childbirth, my body was weak. From an exercise point of view, I had to start all over again. So, I went back to work eight weeks after my pregnancy, which was quite early. At the time, I was running a Pilates studio. I'd go in with Sammy and invited the other moms to bring in their kids, which was refreshing.
I feel blessed that my son and I are happy, alive, and well. This experience allowed me to realize that I am here for a reason. After my life-threatening experience, I researched pre-eclampsia to become more aware of what had happened to me, but still, I feel grateful to the hospital team for saving our lives. After having this near-death experience, I felt that the veil was very thin between life and death, and it just wasn't my time to go.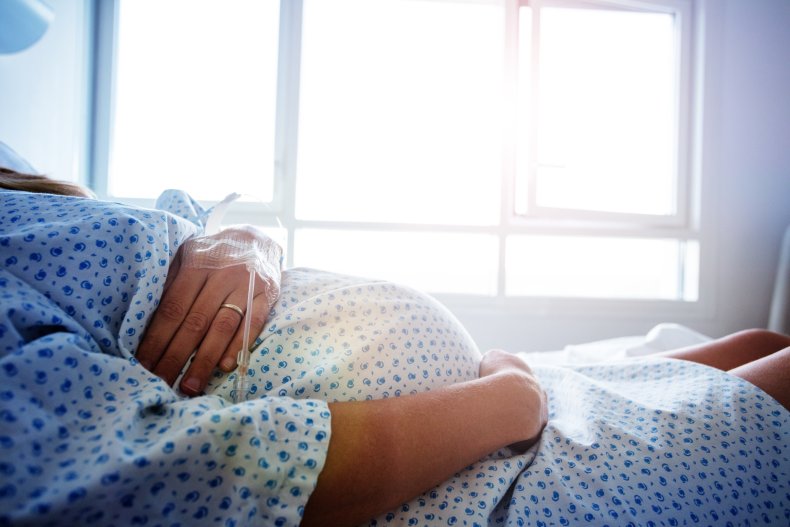 My C-section scar took a long time to heal. I couldn't wear jeans for roughly 10 years following the birth of my son, as it would constantly inflame.
When you go through something like that, it feels as if you are a cigarette that has been stamped out, like a shadow of your former self. The breakdown of my marriage, which occurred a few years after this, also contributed to me feeling that way.
A traumatic childbirth like that, along with the major stresses that come with divorce, does change you. But with determination, you can heal and start afresh.
Several things have helped me throughout the years. I do Pilates, of course, and I meditate every day, which grounds me. I also spend an hour a day working on my morning routine, my mindset, and positive affirmations. I also love vision boards and creating things.
Practicing and teaching Pilates was a good distraction for me. I felt great looking after my clients and putting them into a happy place by teaching them how to train their bodies and reduce their back pain.
Because of what I experienced, my life's work has now become helping people work through stress to calm down through teaching them mindfulness and Pilates. I find this rewarding.
I also decided to move to Poole, a town in England in 2014 because I have always wanted to live by the sea. My son and I are very happy. He is now seventeen, we love the same music and are going to our first concert together very soon.
I haven't yet personally met other women who have gone through similar pregnancies or experiences to me, but I do want other women to know how dangerous it can be. Although you may wish for a wonderful natural birth, my best advice is to opt for a planned C-section to keep you and your baby safe if you are experiencing similar symptoms in your pregnancy.
At times, I think that I've been through a very nasty journey, but I've ended up creating tools to help myself, which has allowed me to help others. Everybody experiences ups and downs in life, but it's about expressing what's wrong, asking for help, and reassuring yourself that it's going to be okay.
Beverley Densham is a mindfulness Pilates teacher, Podcaster and Author. Her courses include mindfulness Pilates zoom studio with meditation, mindset, journalling & positive affirmations.
All views expressed in this article are the author's own.
As told to Carine Harb.