#IAmAmberHeard Trends With People Sharing Stories of Abuse
On Sunday, #IAmAmberHeard was trending on Twitter as people shared their personal stories of abuse in the wake of this year's defamation trial between Amber Heard and Johnny Depp.
The Aquaman actress, 36, and Pirates of the Caribbean star, 59, were married from 2015 to 2017.
In 2018, Heard published an op-ed in The Washington Post in which she said she was a victim of domestic violence. Though she did not name Depp, he sued her in a Virginia court for $50 million. She later countersued for $100 million.
On June 1, the jury found that Heard could not substantiate her allegations against Depp. The Edward Scissorhands alum won his lawsuit and was awarded $10 million in compensatory damages and $5 million in punitive damages (which was reduced to $350,000 due to a Virginia law capping such damages). Meanwhile, Heard was awarded $2 million for her countersuit.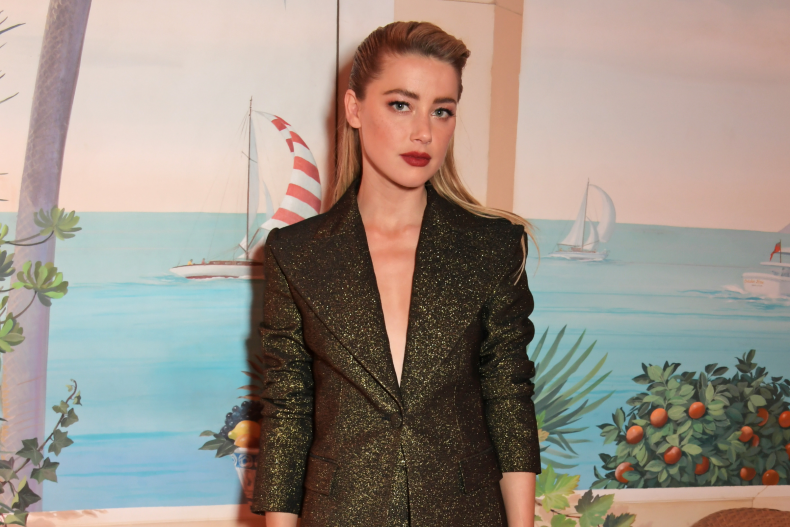 In a statement posted via Instagram at the time, Depp wrote, "From the very beginning, the goal of bringing this case was to reveal the truth, regardless of the outcome. Speaking the truth was something that I owed to my children and to all those who have remained steadfast in their support of me," the dad of two—who shares kids Lily-Rose Depp, 23, and Jack Depp, 20, with ex Vanessa Paradis—added. "I feel at peace knowing I have finally accomplished that."
As for Heard, who is a mother to daughter Oonagh Paige Heard, she shared her own message via Instagram.
"The disappointment I feel today is beyond words," the Drive Angry actress said. "I'm heartbroken that the mountain of evidence still was not enough to stand up to the disproportionate power, influence and sway of my ex-husband."
She added that she was "even more disappointed with what this verdict means for other women," noting that it was a "setback."
A two-part documentary about the case titled, Johnny Vs Amber: The U.S. Trial, premiered on September 20 on Discovery+, which is the likely reason why there's been a resurgence of social media chatter regarding the case.
"#IAmAmberHeard because I am a strong woman often falling for bad men," author and activist Taylor Lianne Chandler tweeted via her verified account.
"#IAmAmberHeard because when I retaliated against my abusers, I lost everything and they made me the bad guy to protect what they did to me," another person wrote, which has since garnered more than 570 likes on the platform. "And it took years for people to see I was telling the truth."
A third said, "#IAmAmberHeard because one of my abusers threatened me that if I said anything he would sue me."
#IAmAmberHeard because even though I continue to be in an abusive relationship, she continues to give me courage to pull away each and every day even if it must cost me everything," a fourth added.
A separate user wrote, "#IAmAmberHeard because I too suffered through years of psychological abuse and #CoerciveControl at the hands of the man I loved, who was a narcissistic junkie. I too protected him and blamed myself. I too had empathy for my abuser even after I left him."
"#IAmAmberHeard because I survived," someone else posted, while another tweeted, "#IAmAmberHeard because trials are indescribably stressful when you are telling the truth."
Newsweek has reached out to Heard and Depp's representatives for comment.
According to a July report released from Bot Sentinel, a research firm that specializes in identifying misinformation, Heard and her supporters experienced "one of the worst cases of cyberbullying and cyberstalking by a group of Twitter accounts" during the trial.