It was 2009 when I decided to train to become a flight attendant. I was 21 and dissatisfied with my hospitality job in Australia. Having grown up as the daughter of a ship's captain, I'd already traveled a lot and lived in various countries, including Papua New Guinea and New Zealand. Aviation seemed like the natural next step for me.
My first job was with a Middle Eastern airline. I loved flying straight away. During our first week of training we were told by senior staff that once you get the smell of jet fuel in your blood, it's going to be with you for life. For me, that was true.
I've been working in aviation for over a decade and don't think there's any other career like it. I've met celebrities, experienced tough turbulence during flights, and have traveled across the world to countries including Bangladesh, The Maldives and Syria.
I'm a commuter flight attendant, which means I don't live in the same city my airport is based in. So, my typical working day begins with a flight from Brussels, where I live with my Belgian husband, to London Heathrow, where my job is based. The flight time is typically just over an hour.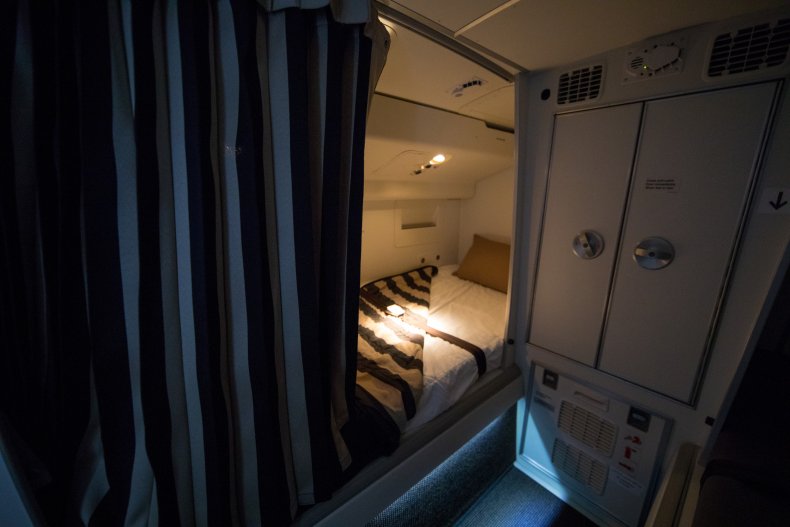 I usually arrive at the airport an hour before work officially starts, so I can ensure I'm up to date with the latest safety and emergency procedures. Then, the crew has a 15 minute briefing with the two managers on board during the flight, so we can run through specific safety procedures of the aircraft we are flying on that day. The crew then goes through airport security together and heads to the aircraft, where we spend 15 minutes checking our stations. Once we're all set up, we set up the cabin for passengers and start boarding.
I've been working in first and business class cabins for seven years. Working in premium cabins requires rigorous additional training, including silver service, learning tasting notes for all the wines on board and knowing how to serve them properly. I find passengers in first class cabins typically aren't very demanding, they just want to get from A to B.
Secret Areas Where Crew Can Sleep
During flights over ten hours the crew uses the cabin rest to sleep during their shifts. How long staff get to rest depends on the flight time. For example for an 18 hour flight, staff would typically get a six hour break.
I usually fly on an Airbus A380, which features 12 bunk beds downstairs. The door is located near the lavatory and staff need to climb down some very steep stairs to get there. In the cabin rest, there's two rows of six bunk beds on each side, each with a little curtain. There's always a main hatch in one of the bunks, which brings you back inside the cabin in case of emergencies. Pilots have their own cabins at the front of the plane.
The area is nice and spacious; the bunk beds are quite large. There's a changing area for staff and it's tall enough for me to stand up, so I don't find it very claustrophobic. It's warm down there and it's nice to have your own space, to take that time away from passengers and be able to switch off for a few hours, especially on long flights. Personally, I think they're equally as comfortable as the first class seats.
Passengers have accidentally tried to go down to the crew rest in the past, but luckily there's a pin code and an additional safety lock on the door, so there is no way any passenger would be able to get down there.
While my current crew rest is nice, some aren't as pleasant. On different airlines the space can be much smaller, so you can't stand up. I know a lot of crew who don't use them at all during their flight because they don't feel comfortable there.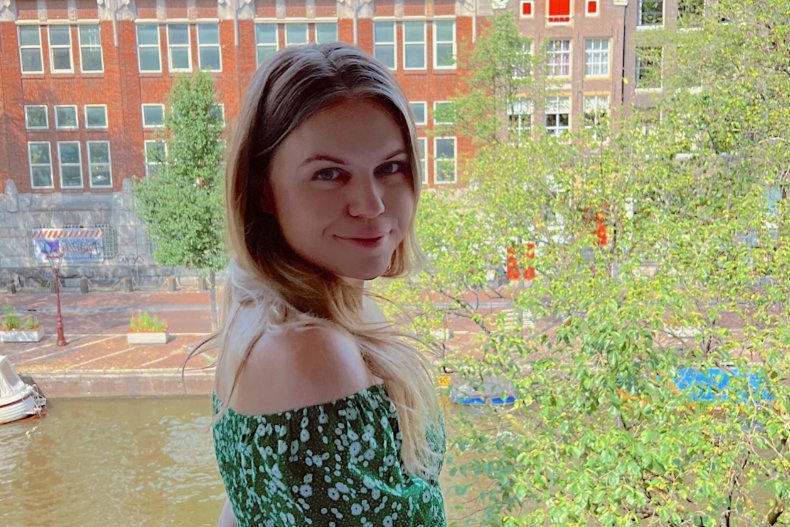 Storage Spots That Passengers Don't Know About
There is a pressurised compartment in the belly of the plane underneath first class and that is where animals are loaded. We don't have access to that space, but if I'm working in first class I always know if we have a dog onboard because I can hear them barking before take off. Passengers don't notice unless I point it out.
There are stowages throughout the aircraft either in overhead lockers, cupboards or something we call a dogbox, which is essentially a draw. We have a lot of medical supplies onboard and as part of our training we need to know where all the emergency equipment is. We get tested on it at least once a year.
There is also one or two medical kits that can be accessed by a medical doctor if we have one onboard who is travelling as a passenger. They need to receive clearance from our medical team on the ground to use it.
Alcohol is stored in all the galleys. In business and first class there is a self-service bar, but it is monitored by crew as part of our responsible service of alcohol.
Restricted Areas for Crew Only
The only other place that passengers aren't allowed to go is the flight deck, unless we are on the ground and the cabin door is open. I love taking passengers up to the flight deck after landing, it's a great opportunity to sit in the captains seat and get a photo. My husband has done it several times when flying with me. If passengers are interested they should always ask the cabin crew if it's a possibility.
Operating crew are allowed to go up to the flight deck during the flight, I like to go up there for sunrise with a cup of tea. On a long flight sometimes it's the only opportunity to see day light as usually the cabin is kept dark for passenger comfort.
I've also been lucky enough to have done several take offs and landing in the flight deck. We can also wear a headset like the pilots and listen to the air traffic control communication.
What it's Like for Crew Behind-the-Scenes
During my breaks, I usually have a routine where I change into my pajamas, which the company provides staff. Everyone usually has a hot water bottle and some members of the crew travel with sleeping bags so they don't have to make up their bunk beds downstairs in the crew rest. I do my night-time routine and wash my face, just like if I was going to bed at home.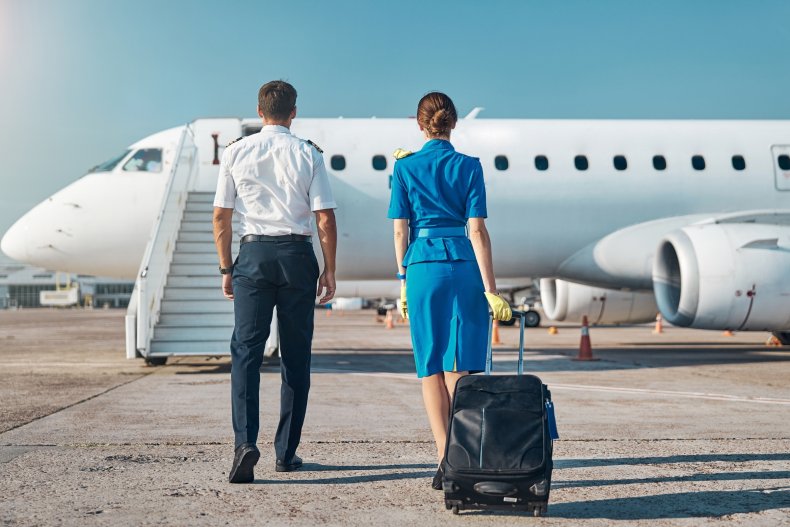 As a flight attendant, you become very good at eating standing up, but there are also crew jump seats at the end of the cabin, which we can curtain off to have some privacy while taking our twenty minute dinner break. On the B787 we have high comfort seats. They recline and also have a leg rest which is perfect for crew that don't like to sleep in the bunk beds.
After overnight breaks, staff have a strict dress code and grooming process. We're not allowed eyeliner, certain nail colors and our heels can't be too high. We have to wear our hair up. Staff can wear a ponytail at the nape of their neck, unless it's longer than 30cm, in which case it needs to be put back into a bun.
As a flight attendant I have a really great work-life balance. In one month-long work roster, I'm only required to work a minimum of 60 hours, which occasionally can be done in just two long-haul journeys.
My bosses are very flexible, which means I have plenty of time to spend with my husband. I love traveling and won't be giving up my job as a flight attendant anytime soon.
Rebecca Boath, 36, lives in Brussels and has been a flight attendant for over a decade. You can follow her travels on TikTok at @flightie or Instagram at @rebecca_boath.
All views expressed in this article are the author's own.
As told to Monica Greep.