Homosexual Content Banned In China on Social Media Site, Prompts 'I Am Gay' Protests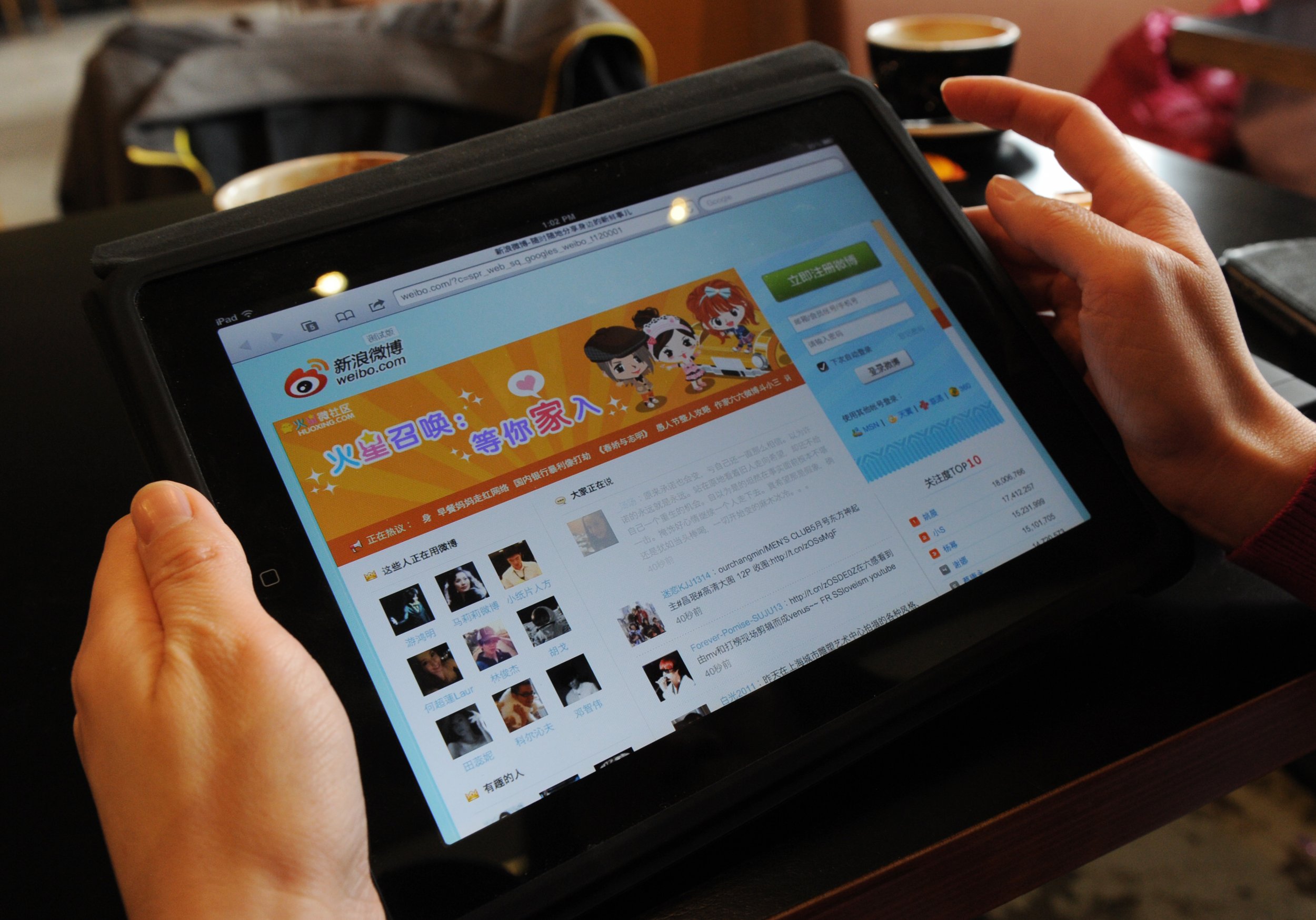 Users of the Chinese microblogging website Sina Weibo started an online protest with the hashtag "I am gay" in response to a ban of "homosexual" content.
About 170,000 Weibo members had used the hashtag by midday Saturday before they were apparently silenced, Agence France-Presse reported.
The platform, which is similar to Twitter, said on its official administrator's account Friday stated that it has launched a three-month "clean-up campaign" to get rid of "illegal" posts including "manga and videos with pornographic implications, promoting violence or (related to) homosexuality," according to AFP. It is also targeting "violent video games, like 'Grand Theft Auto.'"
That announcement, which set off the "I am gay" online rally, was forwarded more than 110,000 times and received more than 24,000 comments, Reuters reported late Friday.
"I am gay and I'm proud, even if I get taken down there are tens of millions like me!," a Weibo user with the handle "rou wan xiong xiong xiong xiong" wrote, according to Reuters.
Weibo's move is perceived as a crackdown by President Xi Jinping and the Communist Party on ideas.
"There can be no homosexuality under socialism?" a Weibo user wrote, according to AFP. "It is unbelievable that China progresses economically and militarily but returns to the feudal era in terms of ideas."
China legalized homosexuality in 1997. But conservative attitudes on sexual orientation have lingered and Xi has stepped up censorship measures.
The LGBT community in China also pushed back last July when Weibo censored videos of same-sex couples. The platform sought to prohibit content showing "abnormal" relations between homosexual couples. The move came as China attempted to ban gay content from the internet.
Weibo, which has about 400 million active monthly users, had reportedly purged 56,243 posts, 62 topics and 108 accounts as of Friday night.