I am Jane Doe #9. I am forever known in court documents as Jane Doe #9, and no one can take that away from me. It validates me and my story.
But I didn't sleep much the night before June 29, the day of R. Kelly's sentencing for racketeering and sex trafficking crimes. It had taken all day to get from Miami, where I live, to New York the day before, and the following morning, I was dreading getting up. I was anxious and nervous because I didn't know what to expect; when I met with federal agents downstairs at the hotel, it started to feel really real for me.
I arrived at the federal court in Brooklyn just before 10.30am on June 29 and was actually dropped off around the back because there were so many paparazzi, reporters and his supporters outside. Myself and the other survivors were nervous, because you don't know what to expect; he had filed motions to get an acquittal or a new trial, but U.S. District Judge Ann M. Donnelly quickly struck those down.
I believe I was the third person to go up and read their victim impact statement to the court. I was nervous because I was going to be close to him, so I went up with my attorney, Gloria Allred.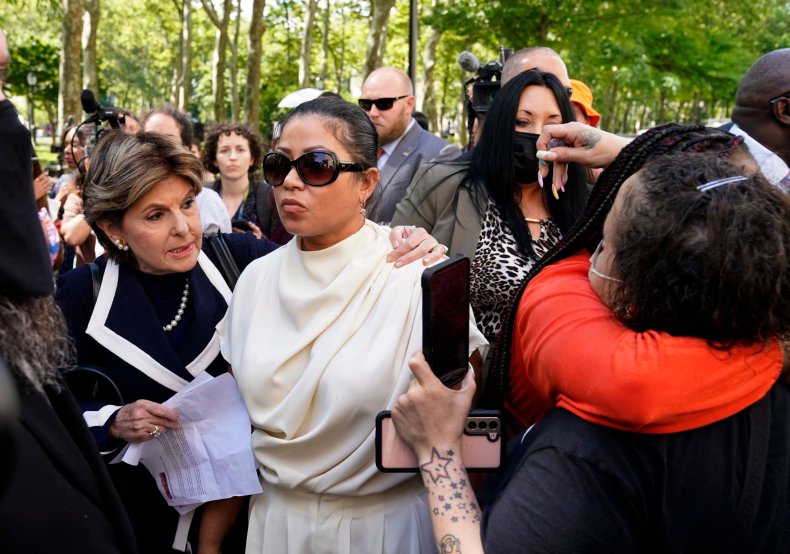 I was telling myself not to cry, but of course, I cried. I didn't want to cry in front of him. I didn't want to cry in front of anyone; I wanted to be strong. But it's such a sensitive topic and talking to the court and actually having a voice meant so much to me.
I used his first name in my victim impact statement, because I felt like it was time for him to know that Lizzette was speaking to Robert. I wasn't speaking to this made up person that everybody knows of outside; whether that's R. Kelly or the "pied piper." I was speaking to Robert. Saying: Robert, you did this. And you need help, in jail.
I was crying when the other victims went up to speak, too. Because I know it's so hard to do that, and they did it. I was extremely proud of them. Everyone was just raw and real.
When the judge was talking to him and explaining why she was going to give him the sentence she was going to give him, we were all holding hands. Some of what I said to her, she repeated in that statement. She said that he had met these girls at the mall, that they were young, they believed in him and believed that he was going to mentor them. When she was saying that, we were all very emotional. Some of the women were crying their eyes out. When the judge said she was sentencing him to 30 years in jail, we kind of all looked at each other, like we couldn't believe it.
After all this time and after everything I have been through, living that and what it did to my life, I felt like it was a dream; like it wasn't real for a moment. And then I felt lighter. I feel lighter right now. He was doing this across three decades so it seems appropriate to give him 30 years.
Afterwards, we went outside and had a press conference. I was nervous, but Gloria put me on the spot and said to say something. It's good that she did that, because it was my moment.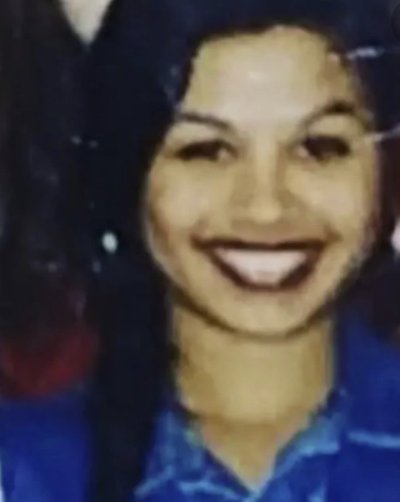 I don't think I could have done what I did without my mom and sister. I'm not sure they understood how affected and how scared I was when I first asked them to be there with me at the sentencing. To have them next to me really gave me the courage to just stand in my truth.
But it has been incredibly hard coming out publicly about what I experienced. I have to be proud of myself because I'm a pioneer in this. I was one of the first to speak up, and it wasn't in vain. He's been held accountable and I'm a big part of that.
But I've had a huge amount of hate. I opened my Instagram on June 29 and someone, I guess one of his supporters, had written to me, cursing at me. That's what we have to live with. We get a lot of love but we get a lot of hate and I imagine they're not going to stop now. Because they blame us for everything: We're the guilty ones, he did nothing.
I get a lot of love and a lot of support, too. It's funny how the universe works; when I'm feeling down I'll get a random message from someone saying my story helped them, or that they support me.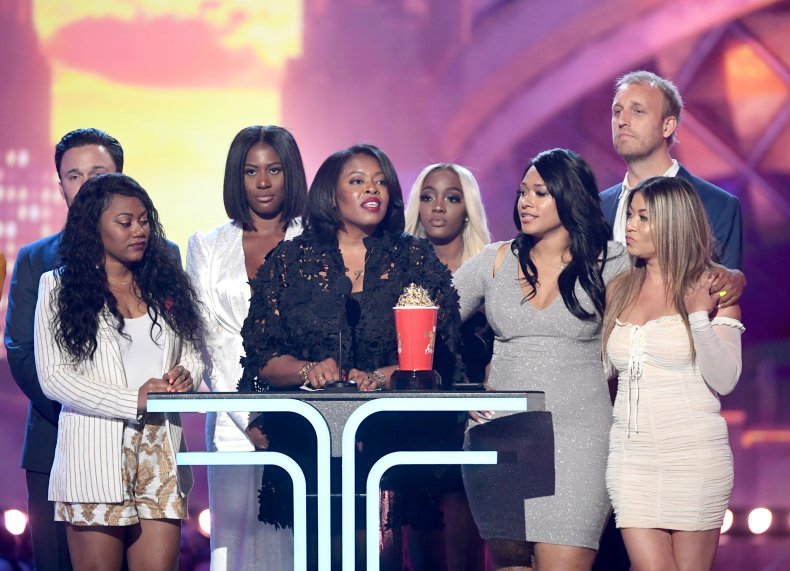 For me, the Surviving R. Kelly documentary did what it had to do. If there had been no documentary, he would still be doing what he was doing. We have to give the documentary credit. But I also feel that Hollywood needs to be responsible when dealing with survivors. I want people to understand that everything that glitters ain't gold. There's a lot that happened behind the scenes that shouldn't have happened.
The reason I wrote a book is because I wanted people to know the full story from my own mouth. With a documentary, you are on screen for ten minutes, that's not the full story. This is a story of pedophilia and he's a pedophile.
So I hope my book can help Hollywood as a whole moving forward, with any other survivor stories they want to tell, and how they should handle us. I think there needs to be trauma informed therapists on sets.
All these artists that are streaming music that he produced for them, I feel like they should do something for the survivors and they should remove their songs like Lady Gaga did. It would mean a lot to us. I really feel like a lot of celebrities have stayed silent. They haven't been very supportive and they have huge platforms.
This can't happen again. It shouldn't be taken as, "separate the artist from the music" because you can't. In those studios, women were being abused. I feel like the industry as a whole needs to make a change.
It hurts that Drake's new album has a song writing credit for R. Kelly, because it's like we're not believed. How can you include him or his body of work, today, after everything that's happened? How can you still look up to him? I know these guys look up to his music, but this is a monster. This is someone, like I said in court, who has destroyed so many lives.
Over the past few years, some days have been better than others. Sometimes you feel really empowered and other days you're like "S***. Why did I get involved in this?" But now I feel like everything happened the way it had to happen. Now, we're on a new journey. I feel like today is like the start of my new journey with myself. Now, the real work starts, I've got to start healing.
When I was young, I had dreams. Today, I have different dreams. My dreams are creating safe homes and creative performing arts centers that I want to put in places like where I grew up; where my parents couldn't afford to put me into classes and it was easy for a predator to come into our community and promise us the world and our dreams and goals, and to prey upon us like that.
Those are my dreams; to have non-profits helping girls like I was and helping women and men who are abused. I really have to help others. It's the main thing on my mind constantly: how am I going to do that? I have to do this for myself now, because I feel like that's the reason I have lived the life that I lived.
Lizzette Martinez is the author of Jane Doe #9: How I Survived R. Kelly. You can follow her on Instagram @iamlizzettemartinez.
All views expressed in this article are the author's own.
As told to Jenny Haward.