'I Am Jazz' Episode 8 Recap & Spoilers — Ahmir Meets Jazz's Family: 'Buckle Your Seatbelt!'
I Am Jazz returns Tuesday night on TLC with an all-new episode. While last week's episode dropped the huge bombshell of Jazz having a new boy in her life, this week will delve into Ahmir meeting the Jennings family and Jazz's friends.
After Ahmir flew into Florida to visit Jazz for the first time, it's looking like both her family and friends have their reservations regarding this fast-moving relationship; however, despite their warnings, Jazz continues to fall head over heels for him.
"Jazz is different. Well obviously she is different, but she's so open," Ahmir says to the camera. "I'm a reserved person, it takes a lot for me to open up."
The transgender teen has been extremely candid through her personal transition journey, and as a cis-gender male, Ahmir got his first look into post-op gender confirmation exercises.
As she takes out her basket of medical supplies, Jazz reveals her dilator. It was quite obvious that Jazz has absolutely no shame in showing Ahmir every aspect of her life, even if it might make Ahmir squirm.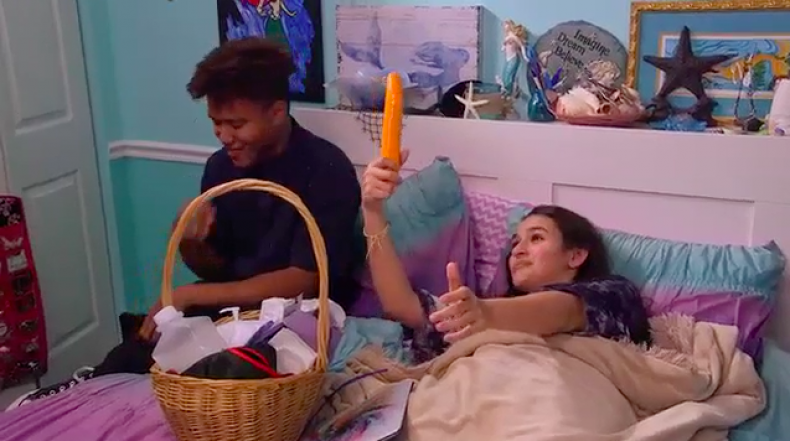 While meeting her parents seemed to have gone smoothly, next up on the list was for Ahmir to meet Jazz's friends. What started as a light-hearted gathering, quickly turned to drama and interrogation.
As Ahmir walked to the picnic table where Jazz and her friends were sitting, it was revealed that Jazz's friend Nicole may have pre-existing feelings for Ahmir.
"I got to know Ahmir awhile ago when we got to know each other in Philly," Nicole said to the camera. "I kind of like him just cause I think he's a little bit like me. We're both low-key, we're both not super energetic and we both used to play football."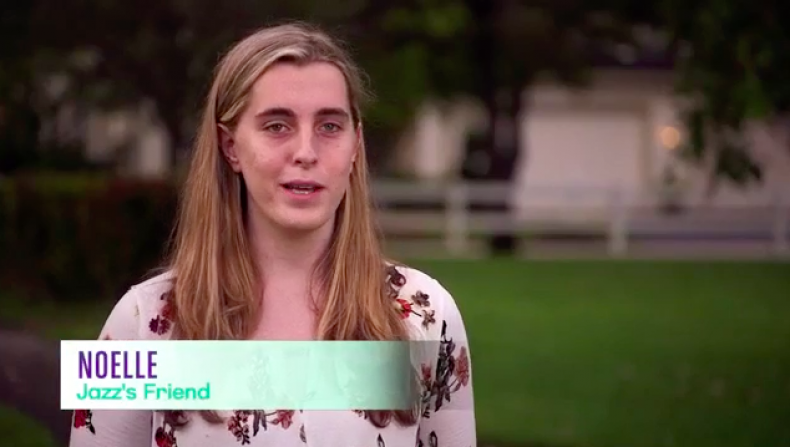 It's not clear whether Nicole's feeling will progress; however, it looks like Jazz's other friends were busy determining whether Ahmir was a good fit. By asking his intentions with Jazz and overall goals, the girls looked to have made things a bit hostile and leave Ahmir feeling unsure about the whole meeting.
"My friends are a little harsh on Ahmir, I feel bad, " Jazz said to the camera. "They have really high expectations for whoever I'm with, and Ahmir on the outside doesn't fit the definition of what 'the perfect boyfriend for Jazz' is."
Despite the rough gathering with her friends, Ahmir is not quite done with awkward meetings. This time, it Jazz's brothers who get some alone time with the new boyfriend. Coming into it already on a protective tone, Jazz's brother Griffin already was put off by the reasoning behind Ahmir's feelings for Jazz.
"I'm a little confused on why he would say Jazz opens him up and that's what he sees in Jazz," Griffin said to the camera. "When I think of why I'm in a relationship and why I love [my girlfriend], there are so many reasons ... I want a better answer, honestly."
Griffin and Sander then hint to Ahmir that he needs to have a do-over of asking Jazz to be his girlfriend. The young couple made things official over FaceTime and the brothers think Ahmir need to do it "right."
"I need to see you can be romantic," Sander said.
After their meeting, Ahmir decides to put together a surprise candle-lit dinner with desserts and roses. Before concluding the night, however, Ahmir surprised Jazz with a surprise sunset-stroll and officially (and romantically) asked her to be his girlfriend.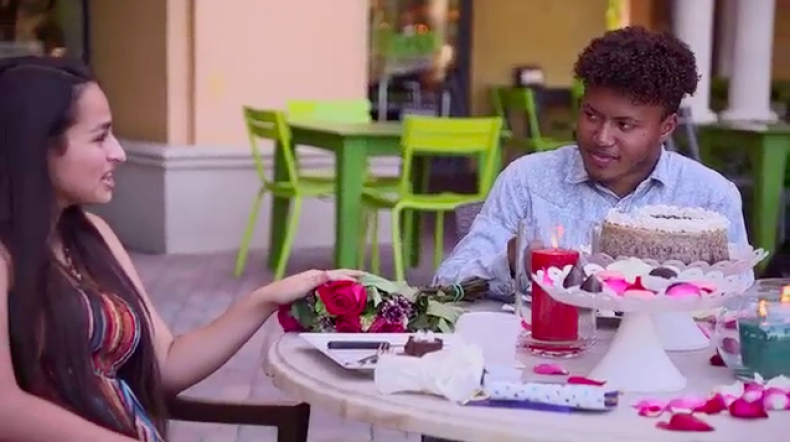 Coming off of a romantic note, things turned frightening when Jazz's sister Ari tells her mother, Jeanette, she doesn't know where she is. While celebrating their 25th wedding anniversary, it was definitely a mood changer when Jeanette couldn't track Jazz's location and her phone went straight to voicemail.
"When I hear that Jazz is missing, I totally worry," Jeanette said to the camera. "I mean, it's scary sometimes when she gets upset she wants to be alone and she disappears."
"She's got a boyfriend and we don't know much about him," she added. "It totally threw me for a loop."
Find out what happens next when I Am Jazz returns next Tuesday at 9 p.m. ET on TLC.