'I Am Jazz' Episode 9 Recap & Spoilers: Ahmir's Mom Misgenders Jazz: 'You Are Dating A Man, I'll Never Accept That'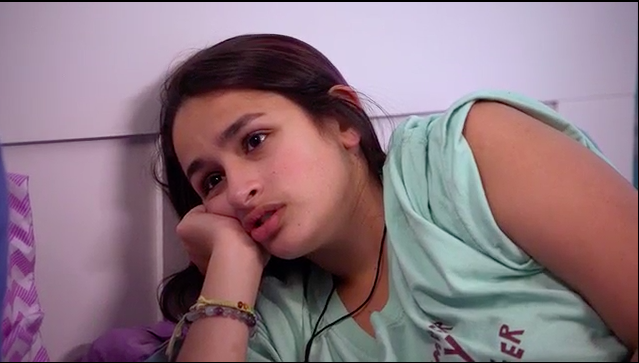 Tuesday's episode of I Am Jazz started where it last left off, finding the location of Jazz. Even though her family was worried about her whereabouts, Jazz was safe and said she did not have her phone by her because she was too distracted by her romantic date with new boyfriend Ahmir.
Jazz Needs Independence–Now
While her parents were glad to know she was safe, they started to "grill" her on not having her phone nearby or keeping her sister updated on her whereabouts. This family discussion then led into Jazz asking for more independence after she turns 18.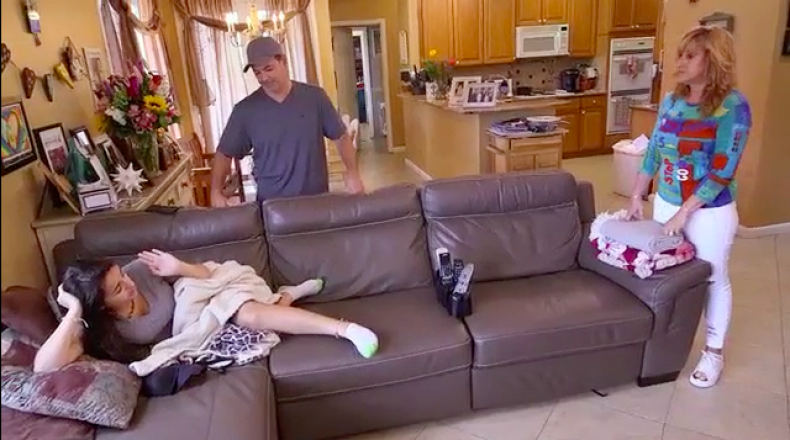 "Jazz appears to be looking for her independence," her father Greg said to the camera. "We've always given her enough space to make her own decisions, but it seems like dating is piling onto this independence need."
The independence topic doesn't stop with her parents but continues on in a conversation with Ari. As the two are strolling through their neighborhood, Jazz proposed the idea to start apartment hunting and possibly have her sister move in with her.
"I know if I'm talking about moving out on my own, my parents might not be supportive," Jazz said to the camera. "But they would definitely be more inclined to allow me to move out if they knew I'd be living with Ari."
"So she's really a part of my master plan," she added.
Ari may not have seemed in no rush to move out of her parents' house, so the topic of apartment hunting hasn't quite reached a conclusion.
A Transphobic Mom?
Moving on from Jazz's need for independence to an even bigger bombshell: Ahmir's "transphobic" mother. During a conversation between the young couple, it was revealed that Ahmir's mother "wasn't as accepting as [he] thought" of his relationship with the transgender teen.
"I'm shocked," Jazz said to the camera. "I finally found someone that was fully accepting of me, and yet his mom who raised him doesn't accept me."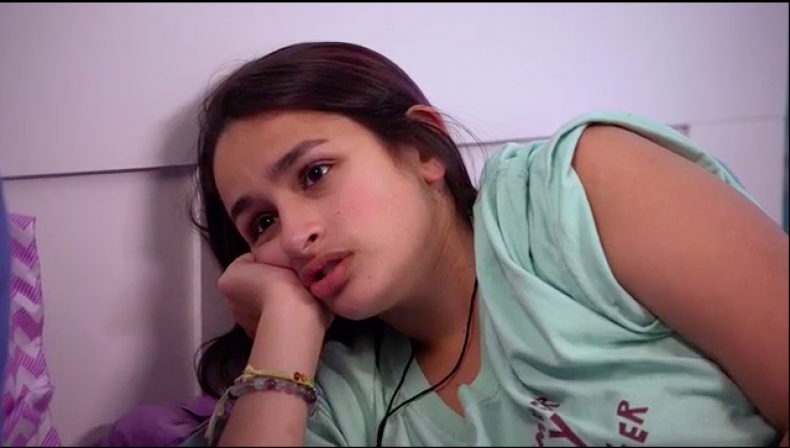 It was also revealed that not only was his mother not accepting of the relationship, but also not acknowledging who Jazz real was–a girl.
"The most hurtful thing my mom said was that Jazz was still a man and that I would be gay for being in a relationship with Jazz," Ahmir said to the camera. "As soon as my mom said that, I lost it. I'm not gay, I'm not attracted to men and Jazz is a female."
Not only was his mother's statements hurtful, but things were amped up after she threatened to kick him out of the house.
"It's really scary that Ahmir being in a relationship with me could cause him to not even have a home," Jazz said to the camera.
Following the unfortunate revelation, Jazz reports back to her parents to fill them in on the not-so-great news. Similar to Jazz's response, her parents were shocked at Ahmir's mother's reaction.
"I'm not fond of transphobic people," Jeanette said. "I really don't want any of my children to date anyone transphobic or with a family that's transphobic."
While it's not for certain how the transphobic elements of Ahmir's family will pan out, both Jeanette and Jazz expressed an interest in speaking with Ahmir's mother personally.
Checkup With Dr. Bowers
In the past weeks, the Jennings family has gone through turmoil after turmoil, and after the Ahmir bombshell, it was time for some good news. During last week's episode, Dr. Marci Bowers told Jazz's parents that she would travel to Florida to examine Jazz in person to see how things are progressing and if she is in need of a third surgical procedure.
As the Jennings family held their breath in the doctor's room, both Dr. Bowers and Dr. Jess Ting were "shocked in a good way" of her progression. It was then ruled that a third procedure was not necessary and Jazz could return to regular physical activity.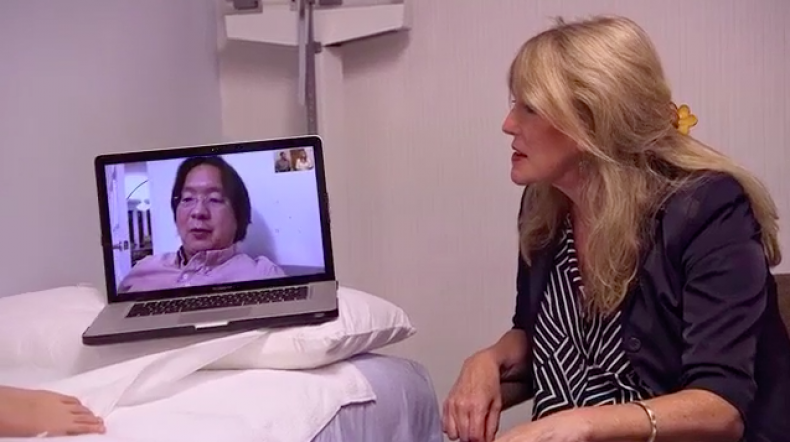 Apartment Hunting
Following some beachfront apartment hunting with Ari, Jazz has become very adiment about moving. While Ari isn't sure whether she's ready to move out of her parents home, Jazz decided to bring up the topic with Jeanette and Greg.
"I want to be able to exercise a little bit more freedom and a little bit more control in my life, so by the time I do go to college, I can be fully prepared for that lifestyle," the teen said to her parents.
The discussion took a tense turn when her parents, Jeanette and Greg Jennings, asked if they were "prohibiting" Jazz from exercising her independence.
"Last I checked, we are pretty lenient—pretty cool parents," Jeanette responded. "You do just about everything you want."
In addition to the shock of Jazz's sudden announcement, her parents then called her maturity level into question. Though she said she plans to pay everything herself, her father proposed that she may not have the full understanding of "what it takes to live on your own."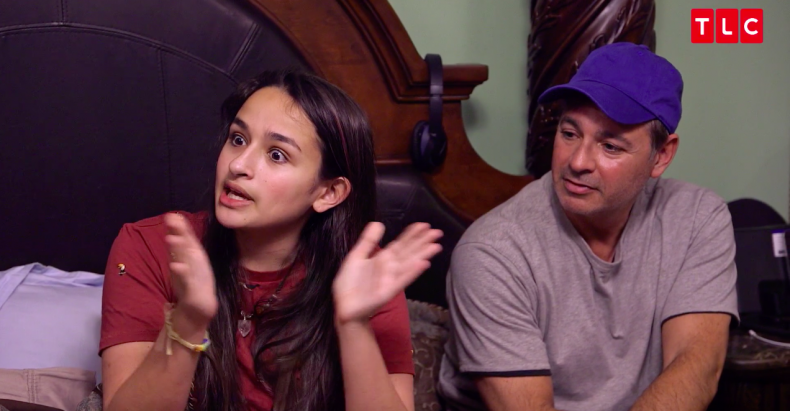 While it's not clear what Jazz's financial state is, both of her parents believe that it would be far too expensive for her to live on her own—that's when Greg decided to ask whether there was an outside source for the sudden need to become independent.
"Does this have anything to do with partners," Greg questioned.
Yes, it could be speculated that Ahmir may play a role in Jazz suddenly wanting to get a place of her own, but she stated that was her sole reason.
"I think Ahmir has a big role in [Jazz] wanting to move out," Jeanette said to the camera. "If Ahmir doesn't have a place to live, I feel really bad about that, but Jazz needs to realize that you don't live with someone you're in a relationship with unless you're very serious."
The episode ended on another cliffhanger with Jazz threatening to move out, even without her parents' approval.
Find out what happens next when I Am Jazz returns next Tuesday on TLC at 9 p.m. ET.
'I Am Jazz' Episode 9 Recap & Spoilers: Ahmir's Mom Misgenders Jazz: 'You Are Dating A Man, I'll Never Accept That' | Culture