'I Am the Most Unlucky Man in the World': Ice Cream Man Living in Poverty Realizes He Is a Millionaire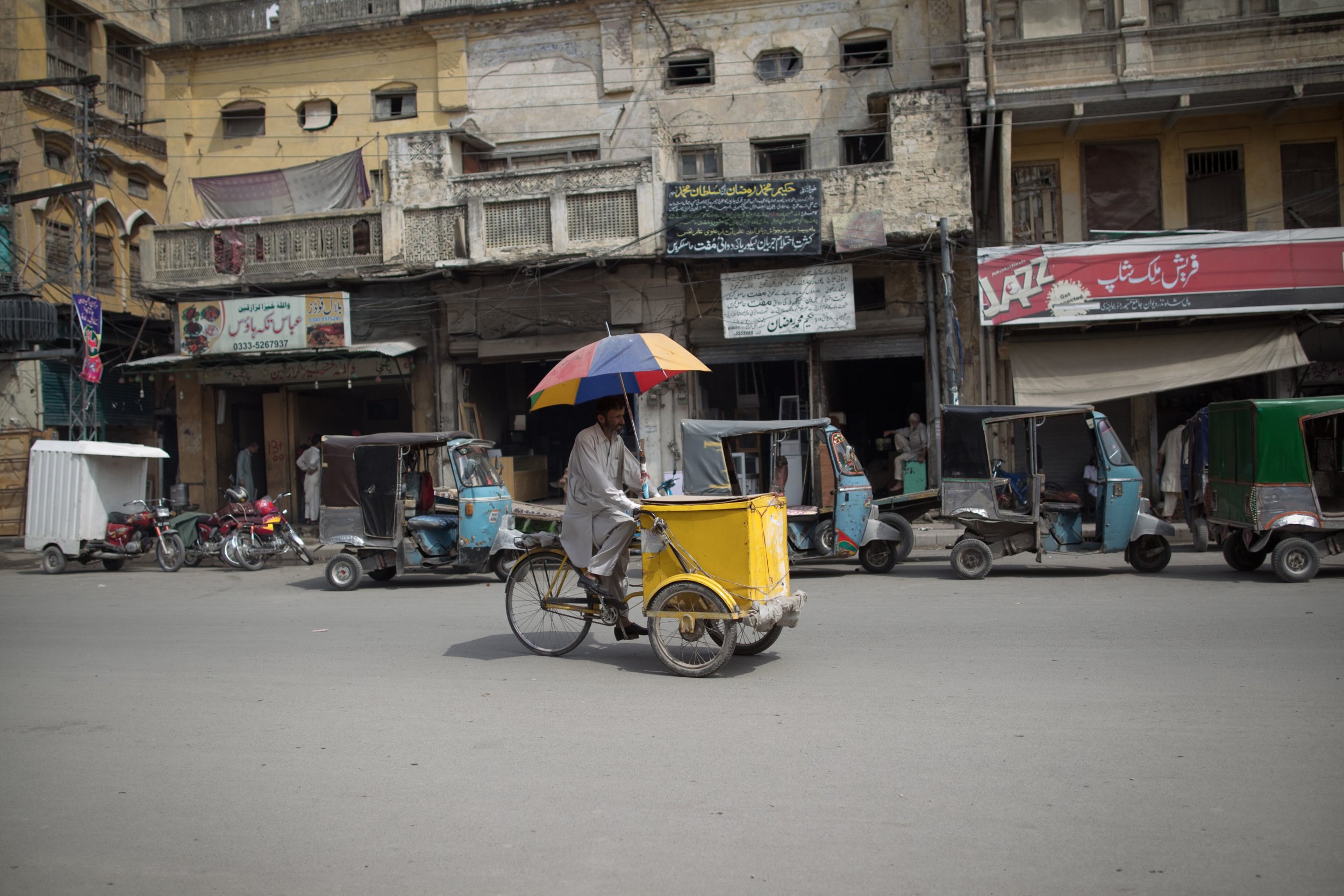 A Pakistani ice-cream vendor who lived in poverty described the despair of discovering that 2.3 billion rupees—$31 million—had sat for over a year in his bank account, saying: "I am the most unlucky man in the world."
Muhammad Abdul Qadir's life has been turned upside down since he was summoned by officials from Pakistan's Federal Investigation Agency (FIA) last month to explain the unlikely fortune, The Guardian reports. Qadir, who lives in a slum in the port city of Karachi, insisted that he was not even aware he had a bank account, let alone of the money that was inside it.
While a valid copy of Qadir's identity card was linked to the account, when FIA officials learned that he was unable to write, it became clear that he could not have signed the 2.3 billion rupee transaction.
The FIA now believe that his account may have been fraudulently created as part of a massive money-laundering scam in Pakistan.
"I am the most unlucky man in the world," Qadir, 52, said in a television interview, according to Gulf News. "When I came to know about [the fortune], it was no longer there."
In an interview with The Guardian, Qadir was reportedly on the verge of tears as he described the ordeal of being a "penniless billionaire." Qadir said that the attention his story attracted now prevented him from working because he is no longer safe. His family worried that kidnappers could be motivated by rumors of his vast wealth.
Qadir, a father of two, normally earned $3 a day selling falooda, an ice-cream-based dessert flavored with rose water. But he is now the subject of ridicule. When he tried to continue selling the ice cream, he said, "people started taunting me by saying, 'Look a billionaire is selling falooda,'" he told The Guardian.
Initially, the FIA officials treated Qadir's ignorance regarding the billionaire bank account with skepticism. But when he was called in for a second interview on September 19, he pleaded with them to inspect his home. "Why would I be spending this miserable life if I have billions in my account?" he said.
Unable to work, Qadir's financial situation further unraveled.
A senior FIA official told Gulf News that there are hundreds of cases in Pakistan similar to Qadir's and that there is an ongoing investigation into how many of them are connected. The Guardian reports that the investigation could reach as high as former president Asif Ali Zardari, who was the leader of Pakistan between 2008 and 2013 and earned the nickname Mr. 10 Percent over bribery allegations.
"There are more than 500 such accounts across the country in which billions of rupees are deposited without the knowledge of the account holders," the senior official said of Qadir's case.
"There are many people like Abdul Qadir who do not know about the existence of accounts in their names with hefty amounts," he said, adding that money launderers tend to target poorer citizens.