'I am Not Like Trump' Says World's Youngest Female Leader, Jacinda Ardern
New Zealand's prime minister says she was infuriated by a newspaper's claim that her immigration policies resemble those of U.S. President Donald Trump.
When Jacinda Ardern was fighting to be elected last September, the Wall Street Journal ran a story with the headline "Meet New Zealand's Justin Trudeau, except she's more like Trump on immigration."
It described her campaign pledge to cut the annual migration figure by up to 30,000 people a year, from 72,400 in the first half of 2017, to take pressure off infrastructure. The Labor coalition she now leads plans to encourage New Zealand companies to hire locals first.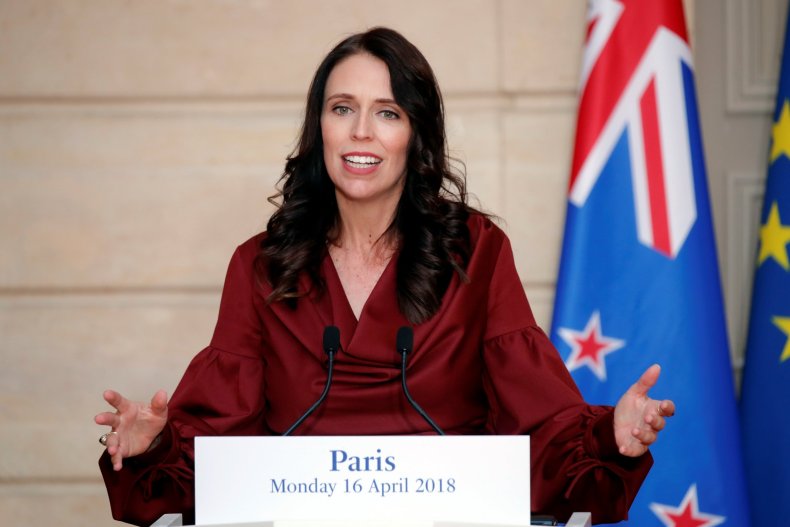 She told NBC News on Tuesday (April 17) that she took umbrage at the Trump comparison.
"That infuriated me. We are a nation built on immigration. We're campaigning to double our refugee quota. We are a party who were at that time campaigning to double our refugee quota. I am only a third-generation New Zealander. The suggestion that I was leading something that was counter to that value made me extremely angry," she said.
Ardern met Trump for the first time at the APEC summit in Vietnam last November in the Philippines. It was reported that Trump had mistaken her for the wife of Canadian Prime Minister Justin Trudeau on the sidelines of the summit, although Ardern denies that claim and said it was down to a misunderstanding.
Her positive attitude has been seen globally as an antidote to cynical politics following Britain's Brexit debate and the election of the current U.S. president. British comedian Jimmy Carr, while on a tour of the South Pacific country, appeared on a television show in which Ardern was a guest and told her directly that she was the "opposite of Trump."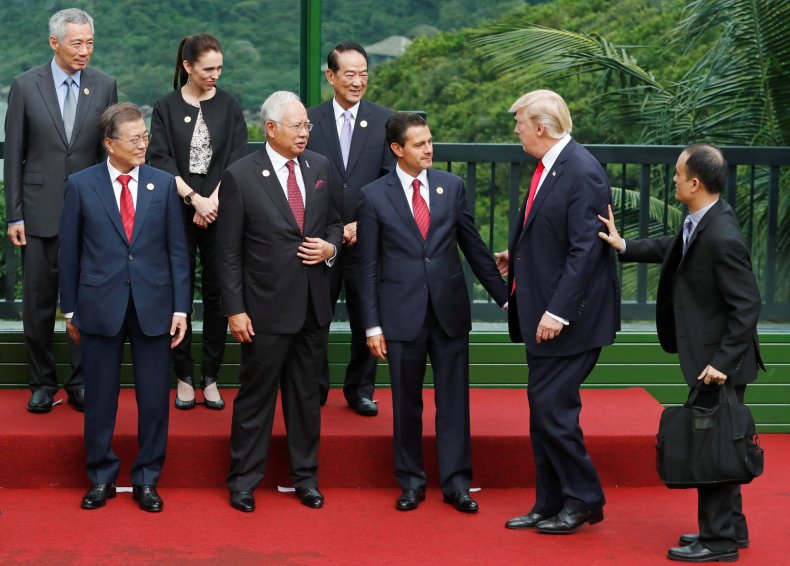 In the NBC interview, she described her teaming up with the right-leaning Deputy Prime Minister Winston Peters in the coalition as like U.S. politicians Bernie Sanders and Ted Cruz joining forces.
Ardern, 37, is the world's youngest female leader and New Zealand's youngest ever prime minister. Seven months pregnant, she will become only the second elected world leader in history to give birth while in office, the first being former Pakistan prime minister, the late Benazir Bhutto, in 1990.
Currently in Europe, she has met with German Chancellor Angela Merkel and French President Emmanuel Macron. She is scheduled to meet Queen Elizabeth II, who is New Zealand's head of state, on Thursday.
She told The Guardian in March that although her government is not pushing for it, she expects her country to become a republic during her lifetime.