'I Bake Hyper Realistic Cakes'
I have artistic parents and my siblings and I grew up in a creative environment. I remember that everyone worked together at the table on what they were most interested in, and as I was interested in art, I used to paint. My mother always says that even when I was playing with my friends in the park as a child I would create mud sculptures.
Although my family aren't bakers, we've always liked to spend time in the kitchen. When I was younger, I enjoyed making different kinds of cakes and my mom was always very supportive of my efforts. I remember making my first cream cake, a banana roll cake, when I was 13 years old and decorating the cake afterwards was really what I enjoyed the most.
I also used to paint when I was at school, and in between classes, and I began painting on fabric. I painted a flower on the back of a dress and eventually cut out the illustrated part and framed it. At the gallery, when the owner was packing my framed fabric, a gentleman there asked who had created the image. He turned out to be the professor of fine arts and the dean of a local university and told me that I was very talented. I'm not sure that I really realized I was talented until that point.
Although not formally trained, I exhibited paintings over the years. But it wasn't until about 12 years ago that I created my first hyper realistic cake. For my son's first birthday, I decided to base the design for his cake on his favorite toy at the time, which was a car. That's when I first used a sugar paste to mould the design, working with the dough and moulding the sugar paste made me happy. I couldn't believe what I was able to create, and I remember telling myself: "This must be my job. I have to do this."
My son seemed really happy with the cake, and soon after I started receiving a lot of requests for cakes from people in my neighborhood. Since then, I've made thousands of cakes, and most of them are hyper realistic. I've made everything from coffee cups to coffee machines, fruits, vegetables, artworks and even people—including celebrities like Bob Marley, Jason Statham, Princess Diana and Princes William and Harry.
Creating a likeness to a person of course takes longer than an object, because the anatomical details and proportions have to be considered. The likeness has to be as close to the person as possible, so I have to analyze the features closely. All of this can take quite a long time!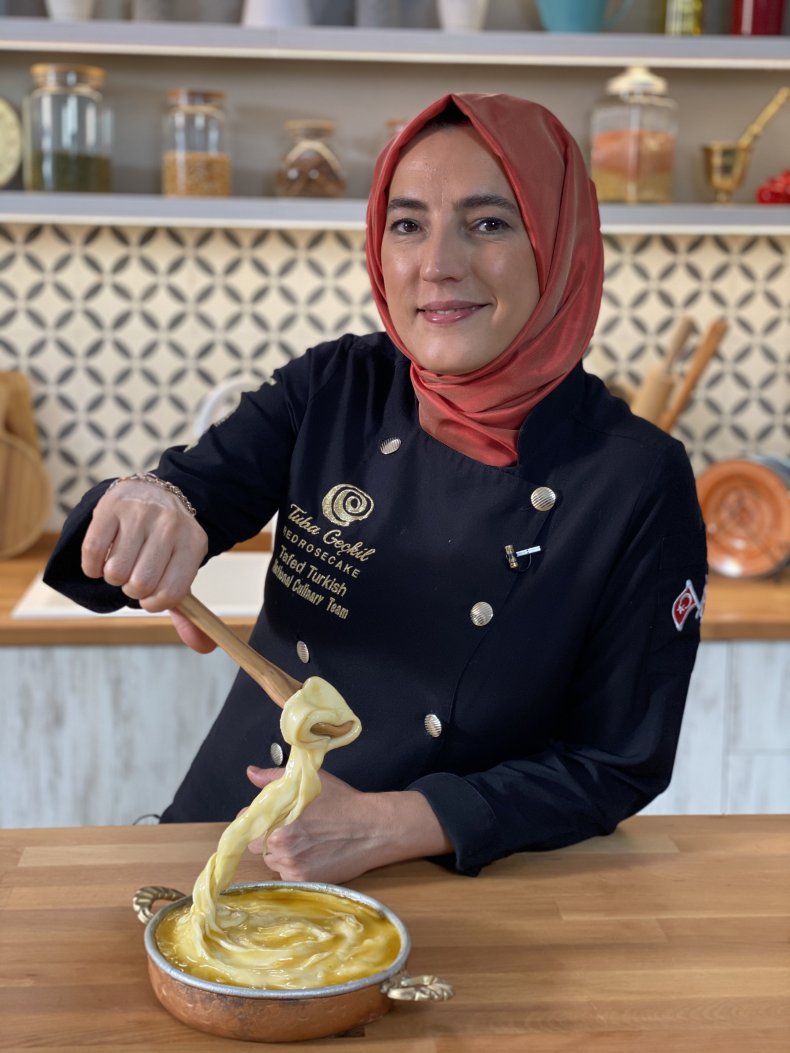 When I first started sharing my cakes on social media 10 years ago, there wasn't much interest, even though I had created them with a huge amount of love. But I soon realized that the reason people weren't excited about the cakes was because they thought I was actually showing images of real objects. After I began sharing images of the cakes again, this time cutting them to show the cake inside, people started to react with much more surprise.
I opened my own bakery in Istanbul, Red Rose Bakery, 10 years ago and now I have two locations in the city. We take orders for dozens of cakes every week in many different flavors and styles. Sometimes an order for a hyper realistic cake might take an hour and sometimes days or weeks.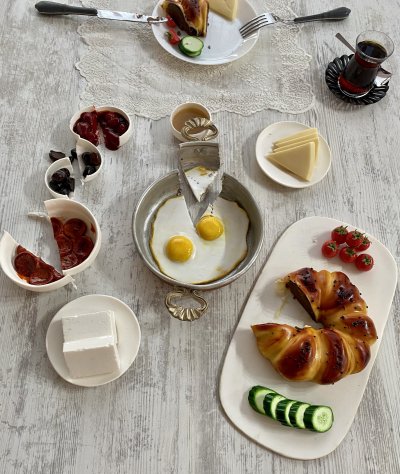 One of the most memorable cakes I've made was a cake bust of German Chancellor Angela Merkel five years ago for the IKA/Culinary Olympics and received a gold medal. I would have loved to have been able to meet Chancellor Merkel, present the cake to her and ask her what she thought of it.
I'd also love to make a hyper realistic cake of Rihanna, she has an amazing face. But really, the main pleasure for me is that the cakes I make are appreciated by my customers. I have been a cake baking instructor for 10 years too, and sometimes I even go to cake schools in other countries to train students there. I have been able to teach thousands of students over the years and you just can't put a value on teaching a student and experiencing the happiness on their faces.
I'd love for people from all over the world to experience my hyper realistic cakes and I look forward to the time when there will be hyper realistic cakes in all pastry shops. But I don't have a favorite cake of the many I have made over the years, I love them all.
Tuba Geçkil is the founder and owner of Red Rose Cakes, which has two locations in Istanbul, Turkey. You can follow her on Instagram at @redrosecake_tubageckil and Facebook at Tuba Geckil. You can also see her cake tutorials on @everythingisacake_tubageckil.
All views expressed in this article are the author's own.