I had fun with makeup when I was young because I was a competitive cheerleader in high school and for competitions we had to wear eyeshadow. But I didn't start wearing mascara until I was around 13 or 14. I remember stealing it from my mom's makeup kit or sneaking into my older sister's room and putting on some of hers before school.
During high school I was in the art club, I love drawing and painting, and I volunteered to face paint children at events in my community and always had a lot of fun with it. Then at around 15, I got into even more creative make-up. I would watch James Charles and another YouTuber called "Glam&Gore" who does special effects makeup tutorials. I found them both really inspiring.
But a few months later, at 16, I started experiencing really bad fatigue, headaches, cramps, stomach ache and bleeding in my stools. I was probably having symptoms for three or four months before I told my parents because I kept thinking that it was a stomach bug. I was then diagnosed with ulcerative colitis in August 2018, during my junior year of high school. Ulcerative colitis is a type of inflammatory bowel disease that is chronic, meaning there is no cure yet.
As far as I knew, when you were unwell you went to the doctors, they told you something was wrong, gave you medicine and you would be cured. For doctors to tell me that there was no cure and that I could potentially be dealing with ulcerative colitis for the rest of my life was overwhelming and scary.
I started on the least invasive medicines and when they didn't really get rid of my symptoms, I began getting infusions of anti-inflammatory medicines at my local hospital. I was probably in and out of school for around two years over my junior and senior year before I ended up having emergency surgery to remove my entire colon in October 2019.
I feel like I had a pretty positive mindset, but it was scary because I was very young to be having the procedure. I had an ostomy bag for about a year, but I was able to have j-pouch surgery in July 2020, which creates a structure out of your small intestine that acts as a colon. In September of 2020, I had reconnection surgery and I no longer required an ostomy bag.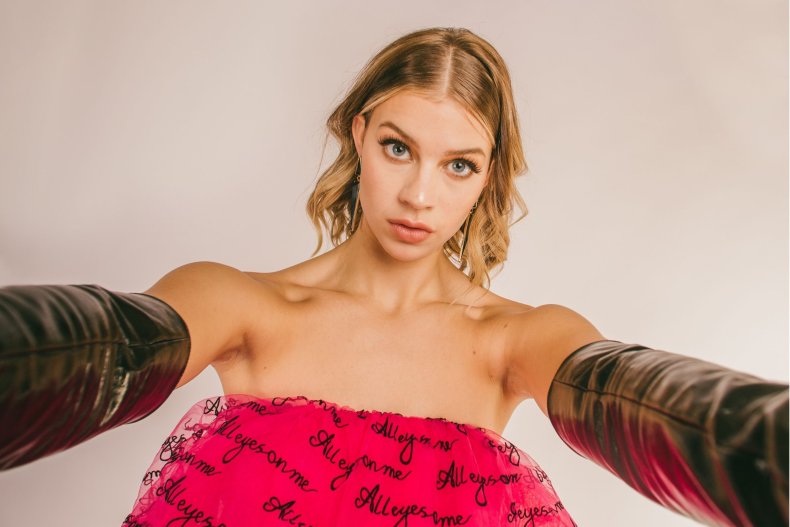 During those procedures, I remember being homebound and in the hospital a lot and wanting a hobby I could do without exerting myself too much. Art and makeup were something I could do. One time, I was in the hospital for a long period and there was a makeup palette coming out that I really wanted. Every nurse from the floor came into my room with their phones, refreshing the page of the brand's site because they all really wanted to get me this palette. I did end up being able to order it, so I would do my makeup for fun while at the hospital. When I got back home it was something I could do easily and I enjoyed making little videos for my friends and family on Instagram. It was almost a portfolio.
Then COVID quarantines were introduced in March 2020 and I heard about an app called TikTok. I began seeing other makeup artists sharing their work, so I started sharing my own makeup videos on TikTok in the summer of 2020.
After the first week my videos had received around a million views in total. The second week, another video I posted hit 3.4million views and James Charles commented on it, because I had recreated a look of his. By the Christmas holidays I had a million followers.
I'm a self taught makeup artist and my style is heavily artistic; I call it "body painting-esque." The most viral videos I've made were from an emoji challenge on TikTok. There was an audio trend where people would do four makeup looks in one video, each based on an emoji. I took it less literally and my looks were really artistic and creative. My first emoji video got 54 million views. I then shared it on Instagram and YouTube too, so it got many millions more views on those platforms as well. I got a couple million more followers from those viral videos and since then, the number has risen pretty consistently.
I now have 8 million followers, which can be hard to put into perspective. I remember driving past my sister's college football stadium, and my mom telling me I had 100 of those stadium's worth of TikTok followers. To think of it like that is a lot of people.
I was heavily considering going to cosmetology school before I graduated high school in 2020, but I was taking frequent trips to LA so I decided that if I do want to get certified, I could do so there at some point, and I moved to Los Angeles in September of 2021. My day-to-day life now is typically calls and meetings in the mornings and then making content in the afternoon, and in the evenings I have events. Between that I have to fit in acting auditions. I recently went to a gala for the Academy Awards and flew to New York for some events. But it just feels like what I have to do; I don't know if I feel like a celebrity!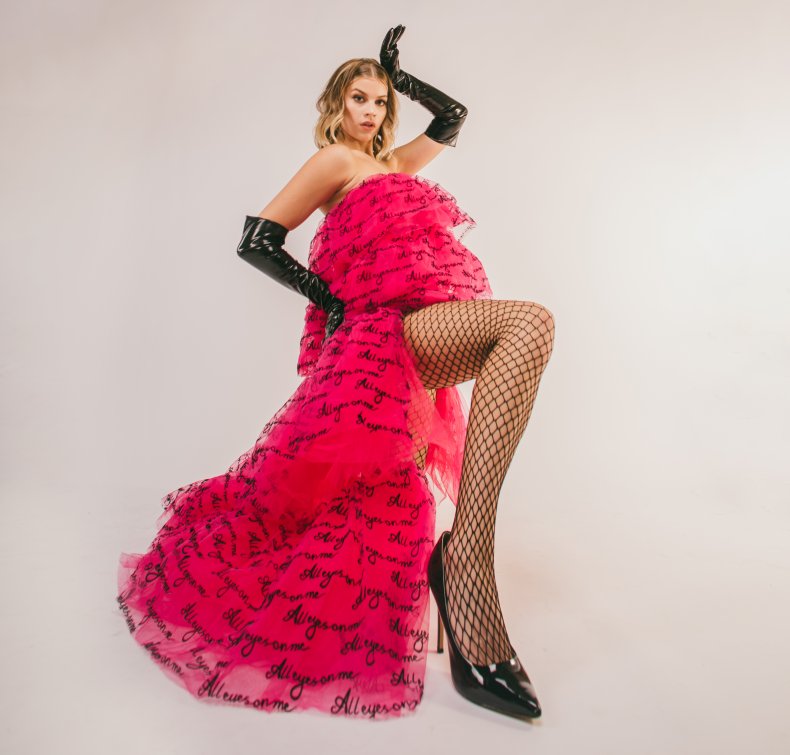 In ten years I'll be nearly 30, and I don't know exactly what I see happening in my future yet. I'd eventually like to have a beauty line of my own and I would love to be a lead in a large budget film and go to the Academy Awards. I don't have to win, I just want to go!
My illness and operation definitely changed my perspective on life, it was a wake up call to do things that make you happy. I had never heard of ulcerative colitis before my diagnosis, which is why I'm such an advocate now. I want people to know about it.
When I looked up getting your colon removed and what ostomy bags involved online before my surgery, the only thing I would see was old men using them. That's why I share my experiences on the internet, so people my age or going through something similar can see that I look like them and I'm doing fine.
At the end of the day, you don't know how much time you have left. So my attitude is: why waste time not living the life you want to live.
Sydney Morgan is a TikTok content creator, makeup artist and actress living in LA. You can follow her on TikTok @sydney_art or on Instagram @sydney.m0rgan
All views expressed in this article are the author's own.
As told to Jenny Haward.