I Blew the Whistle on Pinterest Censorship | Opinion
I worked as an Android app software developer at Pinterest for nearly two years. I spoke at tech conferences around the world. I worked on open-source code that runs in most major apps. I wanted to do good in the world with my career in technology. I thought Pinterest could be different from its sibling tech giants. I hoped Pinterest might be a tech company that respected its users and was honest with them.
My illusions vanished when I saw Pinterest fall in line with the other Big Tech companies in its crackdown on content that went against the social agenda of my colleagues in Silicon Valley. I saw the normalization of censorship.
Pinterest's covert censorship of pro-lifers, Christians and conservatives has been exposed. Live Action, one the nation's largest pro-life organizations, has been blocked by Pinterest. Users cannot make posts that link to Live Action and are not given a clear error message when they try. Go ahead and try it yourself on Pinterest. Other conservative sites, like ZeroHedge.com and PJMedia.com, have also been kept off Pinterest.
When the Project Veritas exposé about my findings was released earlier this month, Pinterest was faced with a choice: Correct the behavior and pledge to be a neutral platform or double-down and declare these pro-life organizations and websites peddlers of bannable misinformation. Pinterest chose the latter.
Not only are users still unable to link to Live Action, but Live Action's Pinterest account is now permanently suspended. The reason Pinterest gave is that the company does not allow content "that may have immediate and detrimental effects on a Pinner's health or on public safety," according to a screenshot Live Action shared.
By its treatment of Live Action, Pinterest has drawn a hard line in the sand on what it believes about pro-life content. This comes at a critical time in the abortion debate, as bills tightening or loosening restrictions on abortion are being passed across the country.
American culture relies on social trust. Americans have assumed that we all agreed on issues like freedom of speech. This trust is now broken, and Big Tech companies have played no small part, as censorship of conservatives becomes normal. Censorship is done in secret, as is the case at Pinterest.
Since the Project Veritas report, the entire Project Veritas exposé video has been removed by YouTube, Tim Pool's video covering the report has been removed by YouTube, and Steven Crowder's video interviewing Project Veritas founder James O'Keefe and myself has been flagged by YouTube for privacy violations. Big Tech is moving in unison to stifle this story and protect its own.
Until now, YouTube has never removed a Project Veritas video report.
The leaked Pinterest documents speak to the worldview of the leadership of Big Tech. This worldview is not just leftist; it is one of un-American censorship and belief that users cannot be trusted to hear from any other viewpoints but their own. Censorship behind the dark doors of Silicon Valley is an imminent threat to our democracy. The public must be informed, and we must be able to trust one another to live together in this nation.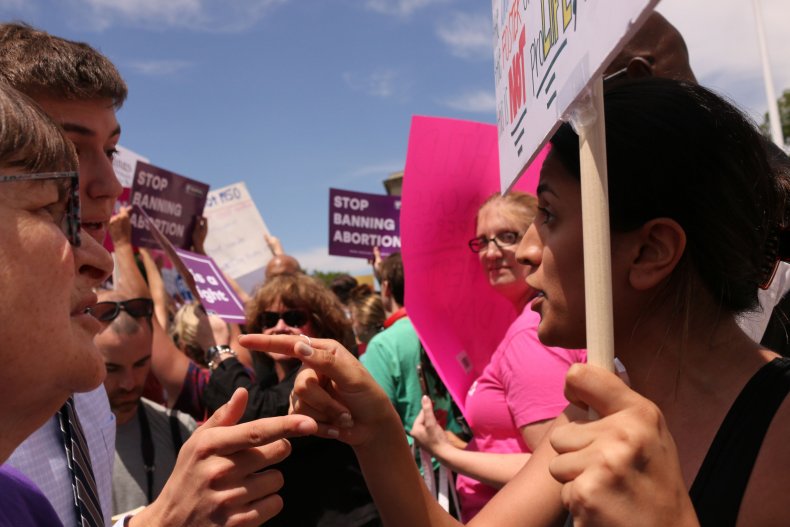 The users of these social media sites have a right to know about this increased censorship. Big Tech companies have advertised themselves as neutral on big ideological issues, like abortion, but it's clear they have chosen a side.
This is the watershed moment. This story struck a nerve with Big Tech because it forces Pinterest to declare its opinion publicly on pro-life groups like Live Action. The abortion issue is hot. The tech companies are scurrying to protect their Big Tech friends, but they can no longer do it in secret. With Project Veritas' reveal, the public now knows.
It remains to be seen if the public will demand a fair playing field from social media companies for pro-life and other mainstream American views.
Eric Cochran is a former Android app software developer for Pinterest.
The views expressed in this article are the writer's own. Pinterest and YouTube have denied these allegations of censorship in previous reports.