'I Became a Cryptocurrency Millionaire—Now I Own My Dream Home'
I first became aware of cryptocurrency in 2013. I tried to get involved but I didn't have the resources and I was very nervous about losing money. I had studied computer science, so I was interested in the concept, but at the time I was in the navy after being commissioned in 2012. So, I spent perhaps a month on it, but when it didn't really go well, I put it on the back burner.
I was stationed at Fort Meade in Maryland, just outside Washington D.C., after transferring to information warfare from the naval flight officer community. When I left the navy in 2015 I began working as a software engineer in Seattle and then later in the Bay Area. Cryptocurrency didn't really come up again until 2018 when a colleague was talking about it. He was really into it and we discussed joining forces so I could become involved again. But I think because it's such a new asset class it can be hard to understand initially, so again, I didn't spend much time on it.
Around then I was living in the Bay Area, which can be very expensive. The upper levels of property that were available to me were not the homes that I wanted. So I moved back to the east coast in 2019 and bought my first property in Washington D.C. That same year, another colleague at my new job offered to break down cryptocurrency for me over lunch.
That led to me investing $2,000 in 2019. Often, group chats exist for cryptocurrencies on apps such as Telegram. It can be something of a "Wild West" in those groups but I managed to find specific ones for the development of the different coins I had invested in. Soon, I began to see the value of the coins I had bought going up.
As my investments gained value, I cashed out my 401k and reinvested it into cryptocurrency. There were penalties I paid in order to do that, but I've since made back that money many times over. In March 2020, before the COVID-19 pandemic happened there were a series of days where I was refreshing the app that I use to track my investments and I was seeing the value of my coins skyrocket. It's super exciting and stressful. Then, in April 2021 my crypto investments hit $1 millon in value. To go from tens of thousands of dollars invested to $1 million dollars shows me the merit in cryptocurrency.
I'm not an expert, but I see Bitcoin as being what MySpace was to social media. It was the first but, in my opinion, not necessarily the best. If you think about it in social media terms, MySpace preceded Instagram, Facebook and many others. There are now thousands of cryptocurrencies available. So, I don't invest heavily into Bitcoin. Instead I choose to invest in cryptocurrencies that I think will have real world value and that are environmentally friendly. For example, certain cryptocurrencies can save companies money using smart contracts that help supply chains work more effectively.
My goal when I first got into cryptocurrency was to become financially independent. I picked a number I would like to retire with and worked back. Then in 2020 I found my dream house. It's a 4-bedroom, 3-bathroom split colonial property in southeast Washington, D.C. It has a garage and a great back yard. I have a dog, so for him, the place is great.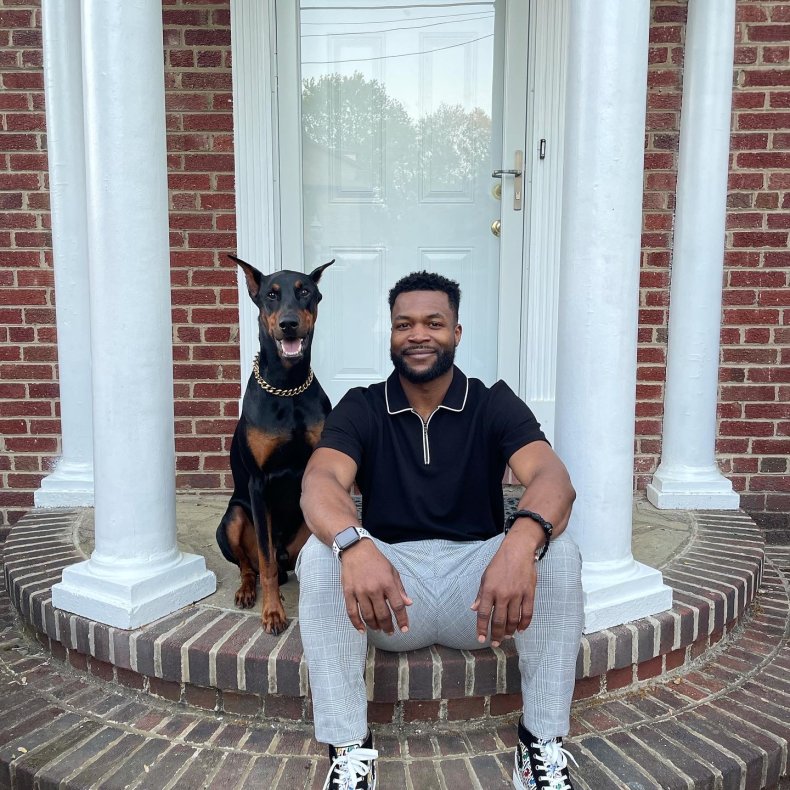 I had to provide proof of funds for my mortgage loan, but this couldn't be done using my cryptocurrency digital wallet. So I had to sell some cryptocurrency. I wasn't really ready at the time to liquidate as much crypto as I did because I knew its value had the potential to increase. I actually lost money going through the process, but I wanted the house so I wasn't bothered. I paid around $50,000 in total for the earnest money and down payment and the house itself is worth $650,000. Everything I paid upfront was all from cryptocurrency. Going forward, the monthly mortgage payments will come from my salary.
The sale closed earlier this year and the idea is that at some point I will sell more crypto assets and pay off the mortgage. I still own my first property and I am in the process of selling it because I want to put more money into cryptocurrencies.
Of course, anything could happen. It is a concern that I have; there is always a fear that it could crash and I could lose it all. However, as with any investment, so long as you're doing the research and staying on top of your investments you should be able to have reasonable confidence. I try to ride out any ups and downs because I believe the overall market will be strong in the long term.
If I lost everything I had invested in crypto currency tomorrow I would still be able to afford my new home. So in that regard I am not overextending myself. I am being financially smart.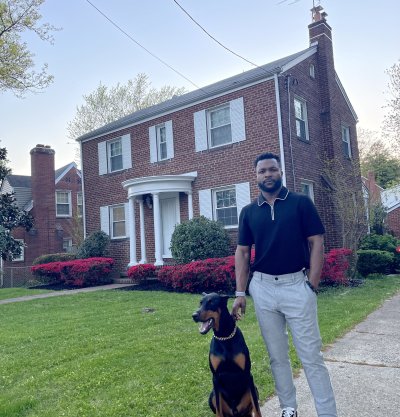 Seeing so many significant people and institutions investing in cryptocurrency does validate that I am in a good place. I personally feel that where we are now with crypto currency is where we were in the 90s with the dot com boom. I am trying to invest in the crypto currencies that I see as the new Google or the new IBM.
But I do get mad at myself, because in 2010 when Bitcoin was extremely new, I was a computer science major, I wonder to myself now how I didn't hear about it at the time? The "techie" in me would have at least invested $100. I do think about that all the time.
When I tried to get a foothold in cryptocurrency in 2013 and 2018 it was because I knew it was going to be big. I wanted to be involved early but I didn't have an "in." If my colleague from 2019 did anything, he gave me the confidence to believe I could do this. I tell him all the time that the conversation between us changed my life.
Being able to get this house is huge. As soon as I saw it, I wanted to put an offer in. Investing in cryptocurrency has changed my life tremendously because it has helped me achieve that. Now, I am able to have an incredible home and the life comforts I want.
It's also been life changing because I've got a lot of my friends involved in it, too. Crypto is not going away any time soon. I believe that in some way, shape or form it is the next financial evolution.
Terrance Leonard lives and works in Washington, D.C. You can follow him on Instagram @_terrance.j . Terrance received a home loan for his new property through Veterans United Home Loans.
All views expressed in this article are the author's own.
As told to Jenny Haward.