'I Bought a Rental Property For My 2-Year-Old'
I grew up in Boston, Massachusetts in a neighborhood called Field's Corner. It wasn't the best neighborhood in the city and when I was little I remember my mom never being at home. She was working all the time trying to keep us in a home that she was never able to spend much time in. It didn't make sense to me then. But it made sense as I grew up. She was trying to keep a roof over the heads of her children.
We used to eat waffles from 9am to 9pm, that was it. It was tough. All seven of my family slept in one room, we didn't have heat so we had to use one electric heater. Growing up, I thought that was normal.
In high school I took a first time homebuyer class and then, at the age of 19, I got a job at the Bank of America. That's when I learned how money worked and how to leverage it. During that time, I was also in college studying business administration. One day when I was 20, our professor said that he wanted us to buy something and treat it like a business.
I came back to class a month or so later and told him I had bought a multi-unit home to run as a business. He thought I was crazy. I then had to tell him that it would be the last time he'd see me, because I couldn't pay my mortgage and my school fees at the same time.
I was able to pay for the house because I had two jobs at that point, had been saving consistently and my brother helped me with the down payment. I then used all my credit cards to fix the home and later, money from my 401k to renovate the basement, which I then rented it out to pay myself back.
But working in corporate America wasn't for me. I was miserable. So at 23, I quit my job and became a real estate agent. While studying for a broker's license, I realized I could get 100 percent of my commission and start my own company.
I had failed my brokerage test a few times, and I asked God to give me a sign that I should stay in real estate. My real estate license was supposed to expire on July 10, 2015. I passed the brokerage test on July 8.
I started my own realty business in 2015. It wasn't a business plan to only hire Black people. It was not even in my mind at all. I think perhaps my energy on social media and how I market myself attracted an all Black team. One day I woke up and realized I had 24 Black agents. It just happened like that and we're really successful. But, of course, I'm open to anyone working here.
I had met my wife a couple of years earlier on Match.com in 2013 and our son, Carter J. Edwards was born in March 2017. Two years later, in February 2020, I purchased a piece of real estate for him.
I wanted to give him the opportunity to fail. It's important for people to have the space to figure out what they want to do. When you're stuck in a miserable job so you can pay the bills, you're losing out on the opportunity to find yourself and what your talent is.
I didn't want that for my son. This property is his and the money is going into a trust of which he is the beneficiary. But around 16, I want him to be getting income from the house, so that at 18 he will have good credit and an income if he wants to purchase another home in his own name. But at 18 we will re-evaluate the situation, because I will not be officially handing the property over to Carter if he has dropped out of school or is getting into trouble with the law.
The plan is that if he wants to go to school and get a degree, he has the rent from the property to pay for it. I have decided that I am not paying for his education. I won't be there for him for that, but I will be there when it comes to real estate.
If he wants to buy more property instead of going to college, he can stay in my home and collect rent. Whatever that young man wants to do, he can do. He has that opportunity to try and fail. It sounds kind of crazy—that I bought him a house to fail—but I want him to find out who he is.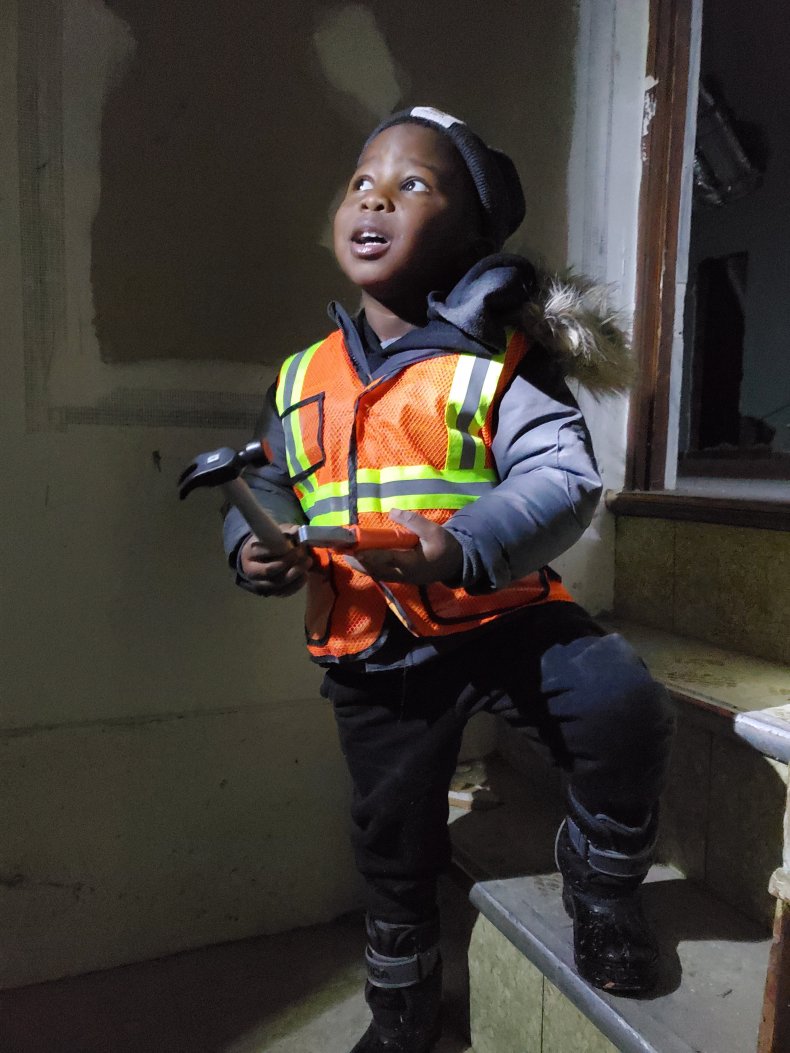 I'm now building three condos in my old neighborhood—the complex is called "The Carter", and because Carter is now four, he's at the point where he is trying to understand which property is the complex and which is his house.
But every time he does go to his property he walks around and looks at every room. I don't know what he's looking for! We're renovating the property now to go on AirBnB, with a picture and details showing Carter is the landlord, so perhaps he's checking whether his daddy is doing a good job. If he thinks I'm not, maybe he's planning to fire me after his walk through!
Carter is an amazing child. I'm not just saying that because he's mine. At four years old, he's doing multiplications and reading like there's no tomorrow. He can even speak some French and play piano. He knows all the planets and can name them in order. If I call Pluto a planet, he'll tell me, "No, daddy, that's a dwarf planet!" I think he's going to take over his property and the business side of it sooner rather than later, although he wants to be an astronaut at the moment.
I want to create generational wealth. I don't know who Carter is going to marry or love and I don't care, as long as he's happy. My blood will always run through my family. So it's simply generational wealth. That's the idea.
Another rule is that Carter has to do the same for his child. I have a daughter now, Callie, who is turning one on May 17. We have just found a home to buy for her. Both Carter and Callie have to do for their children, what I am doing for them. In my mind, that's how we're going to create generational wealth. They are not allowed to sell the home I bought for them, ever. They are going to make money from it throughout their lives.
I started with one home. I now have nine homes and we're still going at it. Real estate made my life beautiful, and now it's making my wife, Carter and Callie's lives beautiful. We need that to keep happening.
When I look back, my mom did so much for me. I wouldn't be the man I am today if it wasn't for her, because my father wasn't in the picture then.
Now, I take care of her. I helped her retire in 2016 and this year I'm buying her a home. She never used to go on vacations and now she does, and I bought her a car. She's probably the strongest woman I know and I love her to death. She's my "shero."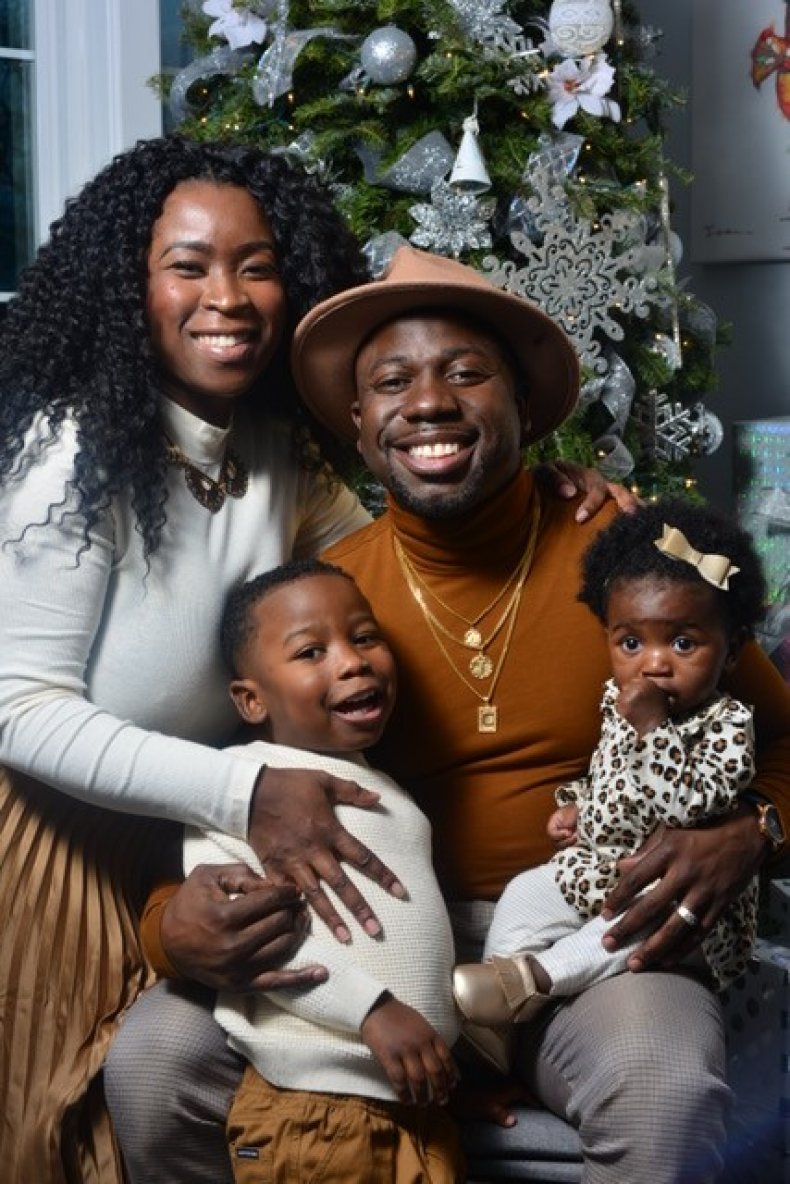 After 20 years of no contact, I recently started speaking to my dad again because I had children myself. I felt like I was climbing a mountain with a heavy book bag, and it was hard. I realized the stuff in my bookbag was stress and negativity from the past and I had to empty it so I could climb easier. So, I finally started talking to him.
Ironically, my father originally bought the home that we grew up in when he left my mom. I had the opportunity to buy that property a while ago. I wanted to be able to say to my kids: "This is my area. Look at your neighborhood compared to the one I grew up in." I want to show them where I came from and where I went.
I don't know what plan God has for me and I don't know what's going to happen next. But one thing is for sure, I'm breathing. We take it for granted; our breath. I promise you a lot of people don't wake up each day. I'm in control once I wake up, because then I can do anything I put my mind to. So, as long as I wake up, I'm happy.
Alex E. Edwards is the founder and principal broker of Thumbprint Realty. He lives and works in Boston, Massachusetts and is writing a book, Mortgage Before Marriage, about marriage and real estate, find out more at mortgageb4marriage.com. You can follow him on Twitter @alexeedwards710 and Instagram @alexeedwards
All views expressed in this article are the author's own.
As told to Jenny Haward.